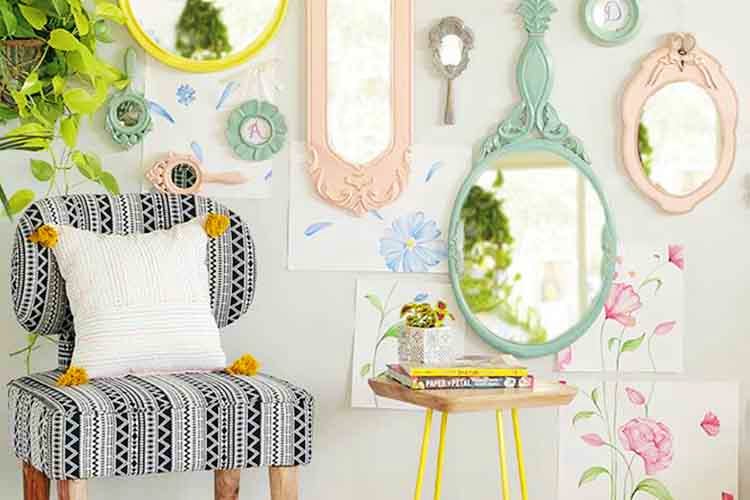 3 Brands To Check Out For The Most Colourful & Quirky Cushions
Quirky, off-beat and vintage is the new cool. Keep scrolling to inject a dash of magic and personality into your abode.
The Wishing Chair
The Wishing Chair delights its patrons with its gorgeous home décor collection ranging from exquisite floral teapots, quirky terrariums to photo frames in pastel tinge, luminescent mason jars, wooden wall frames and pretty candle stands. But they have some eccentric and unusual cushion covers. Wishing chair is the place to find some fanciful quirk for your home and bedroom. Browse there entire collection of cushion covers by price, subject, finish, and more.
Shop online here.
Chumbak
An attractive venture, creating a spectrum of fun souvenirs for people around, their first design was an auto-rickshaw magnet that became so popular that Chumbak soon expanded into mugs, even flip flops and T-shirts. It has got all your bizarre home décor needs sorted. They have some quirky and crazy collection of cushion covers from there loveable and patent auto raja prints to with a happy mix of pastel hues, aquamarine colours and fun prints in all shapes and sizes.
Shop online here.
India Circus
India Circus offers home décor, apparel, accessories, furniture, wall art and more. House of India Circus provides a luxurious and stylish variety of cushion covers from the. They seamlessly go wherever placed. They also adds on to a decorative and colourful factor to your house. They are available in endless designs, styles, colour and price. It's a must visit website before you want to start decorating interior for your homes.
Shop online here.
Comments