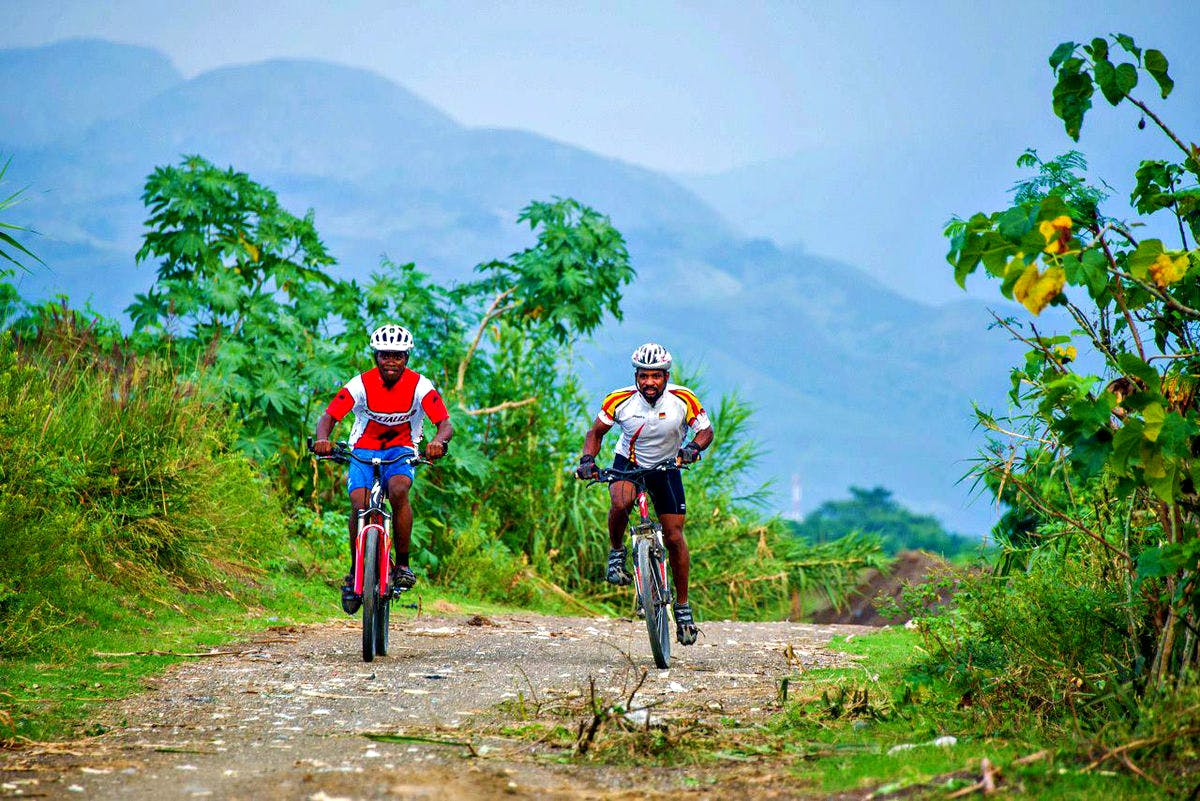 Looking To Get Fit? Join These 4 Cycling Clubs In Delhi
If you're looking to undertake a productive and healthy habit, why not go ahead and become a part of a cycling club? It'll be fun because not only will you be cycling, and staying fit, but you'll also get to meet different kinds of people. So, we're giving you a list of the top cycling clubs in Delhi that you can be a part of.
Audacity Riders
Audacity Riders - The Royal Cycling Club of Faridabad, was started by Ankit Singhal about four years ago The concept that this group is built on is the fact that cycling is becoming seriously redundant over the years. The cyclists get together and go rides that are around 30-50 kms.
The minimum age for registration is 13 years, and after filling up an online form, the rider is allowed to join on a trial basis. What is cool is that all riders are required to have safety equipment, and a support car (which carries a first aid kit) is available at all times. Also, they charge nothing at all to be a member, and you can connect with them and stay updated about their events through Facebook.
Noida Cycling Club
The Noida Cycling Club was founded by Aman Puri in 2011. The ideology behind this club is also based on uniting people who are like-minded and care about their fitness and health. Also, to explore the city during their rides. They host events wherein a certain part of the city is chosen and is collectively ridden to as a group. For instance, they rode to Chandni Chowk for their last session.
You can connect with them via their Facebook group, or website. You've to also fill an online form to become a member. Anyone from the age of 8 years and above can be a participant, and they do not charge anything to be a part of the group.
Cyclo Fit
Tarun Chopra found this group along with a couple of his buddies, and usually they have get-togethers and go on cycling trips within the city. The group has received sponsorships from a couple of bicycle companies, too. They go cycling every weekend and have larger get-together every three months.
They require no fee payment to be a part of the club, and anybody above 8 years can be a member. They have a WhatsAapp group that anybody can be a part of and cover both off-road as well as on-road trails. For instance, they cover areas like Gaushala in Faridabad, but usually do not cover more than 30-40 Km distance at a time.
Pedalyatri
This group is based in Gurgaon. They established themselves in 2008, and were basically a couple of people who shared the same ideology. Their sole concept and incentive is based on sticking to good old ways of getting around the city and staying fit this way.
This group gathers on weekends and are very punctual about their meetups. You can reach them through their Facebook group, and once you've ridden with them a couple of times more, you can be a part of their e-mail and WhatsApp group.
They have no membership fee, and you've to be at least 16 years old to be a part of the club. Pedalyatri usually does country road and mountain riding more than road rides. For instance, they've ridden through parts of the Aravali range, and Sohna village.
Comments