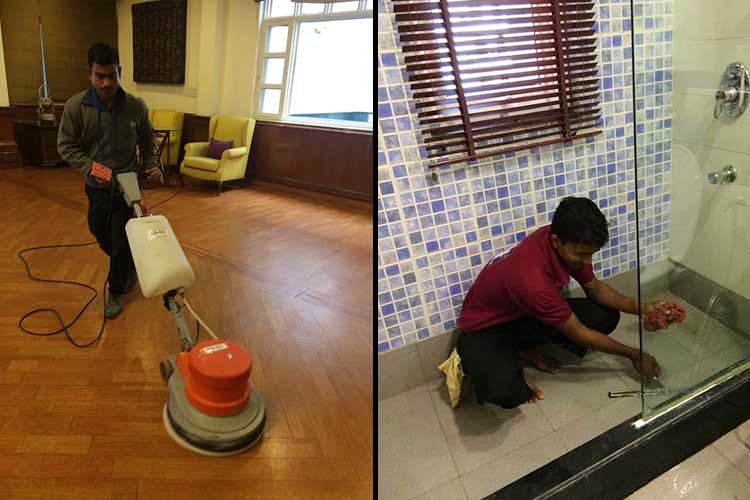 These Deep-Cleaning Pros Will Make Your Home Sparkle & Shine
Shortcut
Gone are the days when the numbers of a carpenter, plumber or general handyman were penned down in your little black book. Even a deep clean of your home is a job that you have to outsource and finding the right person for it is rather difficult. Well, not anymore – nifty service-provider, Homework does it rather well.
What's The Story?
What started out as a deep cleaning service provider for homes in Gurgaon and Delhi has gone on to become a one-stop-shop for all maintenance and cleaning services. Started in 2012, Homework services close to 2,000 homes in Gurgaon & Delhi. It's not just the services they offer – the best thing about them is that their staff are all on direct payrolls which helps control service standards and timely delivery of projects, as well as a creates a sense of safety and security about the kind of people that are coming into your house.
What's The Deal?
Their services include full house deep cleaning, bathroom & kitchen deep cleaning, house painting, marble floor polishing, wooden furniture polishing, sofa and carpet shampoo and pest control. They also have carpenters, electricians, plumbers and masons on call.
They get lots of extra points for their service – we loved how they made an unused, neglected washroom, sparkle in just a couple of hours and even sent a senior staff member to oversee a project as small as installing a wooden wine glass holder on the wall!
So, We're Saying...
Put away those rubber gloves and cleaning agents and call the experts at Homework for quick, affordable, professional and most of all, super safe service.
More Information
Homework
Nearest Metro Station: GURU DRONACHARYA
Comments