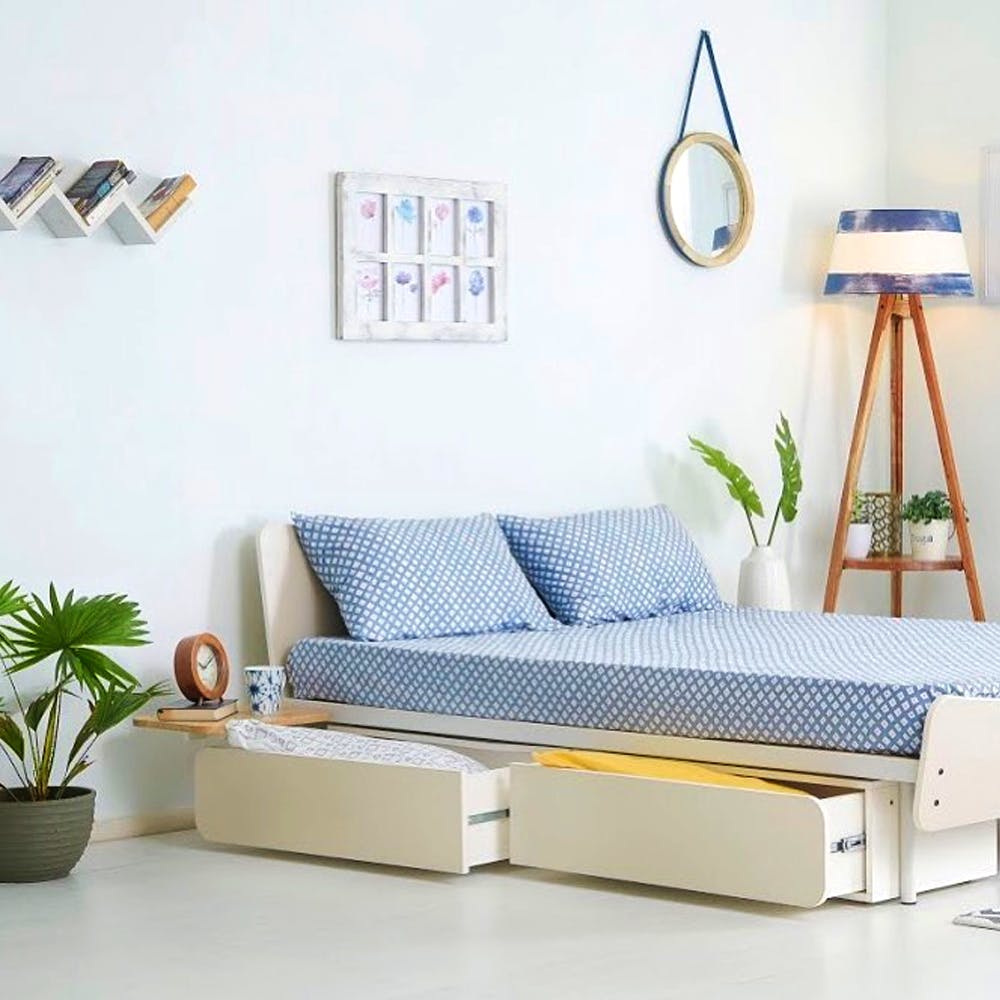 Moving Houses Again? These 4 Places Let You Rent Great Furniture
If you're someone who keeps moving houses often, renting furniture is probably your best bet to make life a lot better because let's face it, moving furniture is painful (to say the least). You don't need to spend money on pricey furniture, don't need to worry about moving everything (usually), or even waste time haggling with sellers (only to resell your old furniture later, for bare minimum rates).
It's okay if you're living on rent, because we've found four websites that let your furniture live on rent too.
City Furnish
We're loving City Furnish for their furniture packages starting at INR 869/month that includes a bed and a mattress too. They also do packages with soft furnishings, like bedsheet covers and pillow covers, and in case you later decide to buy an item you've rented, you can do that too (for extra charge). Want to create a mini gym at home? City Furnish has got fitness equipment, too, and if your office could do with some more workstations, look no further.
Furlenco
A TV, a bed, dhurries or children's storage, Furlenco takes care of all your temporary furniture requirements, and it's all very hassle-free. They ship, deliver and set up the furniture in under 72 hours (usually) for no extra delivery charge, and even if you're moving to another city, their relocation services are free.
Rentickle
Rentickle's one of the most affordable rental websites with goods starting for as low as INR 49 (for a laptop table). They've also got a pretty wide variety of appliances like air purifiers, microwave, TV sets (in different sizes), washing machines and more. Bean bags, patio furniture like the egg swings and the papasan chair are also great options if you wish to rent more than just the basic bed and chairs.
Rentmojo
Rentomojo is perhaps, the most trusted website for renting furniture. They operate across Bangalore, Mumbai, Pune, Delhi, Noida, Gurgaon, Hyderabad & Chennai, and offer furniture on rent for a minimum period of three months. Rentomojo also offers living room, bedroom, study room, dining room and even kitchen packages, starting at a reasonable price of INR 537.
Comments