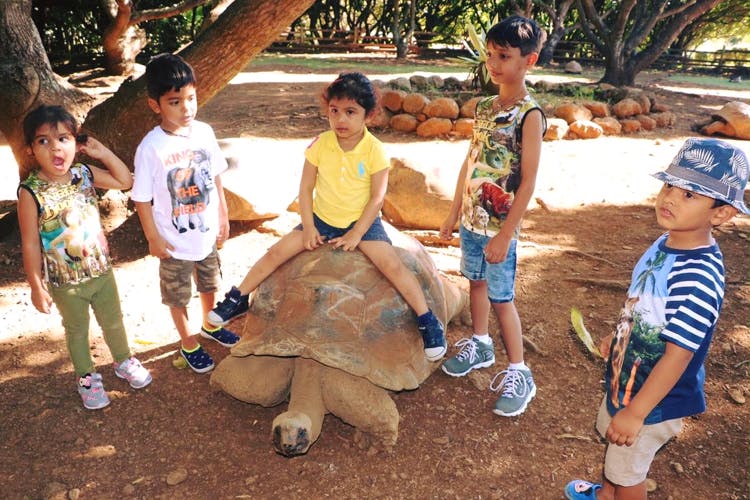 Little Passports Takes Kids On Fantastic Tours Around The World
Shortcut
Started by Prachi Kagzi, Little Passports enables little ones to travel the world for educational and informative trips. Open to children between the age of three and 15, this is for every parent and child looking to spend quality time together.
Are You Kid-ding?
Prachi Kagzi has been a wanderer since she was a child. Having travelled to touristy as well as offbeat locales, Prachi has been travelling to broaden her horizons of culture, local food and destinations never heard of.
Preparing detailed itineraries, travelling independently and taking very specific trips like diving in the Red Sea or chasing the Northern Lights, Prachi, her partner and son have almost done it all.
Her background led her to venture into kids travel and start Little Passports, which is a pretty novel concept of organising educational tours for kids between the ages of three and 15.
Learning By Doing
Well, we're all for that! It comes as no surprise that parents have qualms regarding sending off their kids to an exotic destination during school year. But Prachi tells us that some parents are pretty open to the idea of kids learning by doing and moreover, these trips are designed during the usual school holidays.
They are also very open to ideas and needs of parents and kids during the making of the trips, such as age-appropriate activities and the energy levels of little children.
Bond With The Best
Parent-child bonding also seems to be one of the foremost reasons why Little Passports has been so successful. Spend some quality time with your kids with everything taken care of, and a hassle-free journey with like-minded people.
Prachi says that educational institutions have really welcomed the idea and IB-based curriculums are open to exploring the avenues that Little Passports offers.
Comments