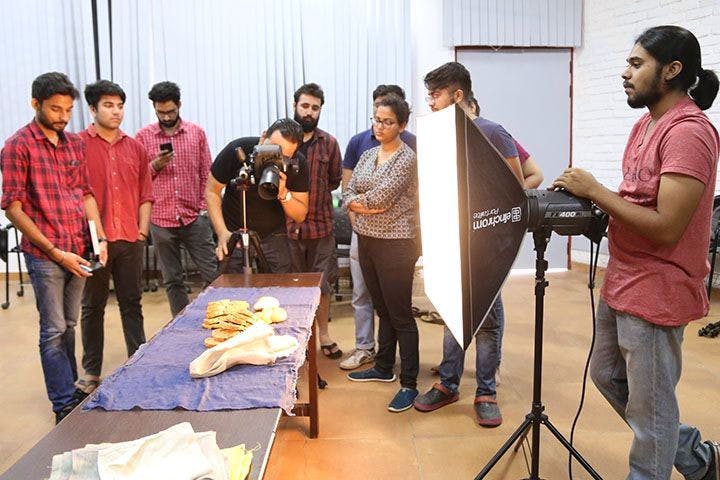 Want To Learn Everything About Photography? These 7 Classes Can Help
Whether you are just a hobby photographer who shoots to switch off from reality, or someone who does it for a living – there's no limit to stop learning, right? We found the top photography classes in Delhi for you to brush up your skills, take a step towards something new or add another point on your resume!
Delhi School Of Photography
They have various courses under three sections – beginners, amateurs, and for those who want to build a career out of photography. The faculty at DSP believes that if you want to join a course that is specific in nature say, food or photo journalism, one should always do the short foundation course they have. These initial five weekends of learning will create a base, make you understand your equipment, and help you decide where your interest lies.
Charges: Starting from INR12,500 + GST @ 18%
Pixel Institute Of Photography
Pixel institute in Paschim Vihar caters to a professional level of this art with two month, four month, and a year long course. If you are in between jobs, looking for a sabbatical then we suggest go for the 60 to 120 day sessions. Not only would you gain theoretical knowledge but first-hand outdoor photography lessons. By the end of it you would have learnt basic editing, dawn/dusk photography, monumental photography, and so much more.
Courses: Starting from INR 16,500
Sri Aurobindo Centre For Arts And Communication
SACAC has multiple interesting courses to choose from like music production and graphic designing. But what we're keen about are the photography courses – part time and full time. The part time course is only weekends for two months, so that fits best for people invested in other professions. Who said you have to give up on learning your hobbies?
Courses: Starting from INR 19,200 + registration fee of INR 1200
Raghu Rai Centre For Photography
A pioneer of photography in India, Raghu Rai is an inspiration for many. He started his institute as means of imparting the same knowledge to others. The centre has six courses, with also the option to customise your own basis your interest. What it's known for is fashion and advertising photography course that is available both on weekdays and weekends.
Courses: Starting from INR 25,000
Indian School Of Photography
With a faculty that'll make you go weak in the knees because of their experience in this art, ISP has every reason to be on this list of top photography classes in Delhi. From foundation to advance lessons, these 7-10 day sessions will bridge the gap between you and your passion of photography. Next on their curriculum is a street and travel photography course.
Courses: Starting from INR 5,000
Delhi Photography Club
Curators of workops and photo walks in Delhi, this is one club that you absolutely have to be a part of. The team is that of individuals who come from different walks of life, and gather to talk about the one thing that unites them – photography. But not without a cup of coffee. These workshops are for people who can't devote a lot of time to their hobby but still want to learn more. There are special courses just for wedding and travel photography priced at INR 45,000.
Courses: Starting from (membership) INR 2500
Delhi College Of Photography
Not only do they rent out studios to photographers for their personal projects, they also have courses designed to keep everyone's needs in mind (Including a summer school of two weeks for college going kids). Though short, this daily five-hour course will take you through all that one would need to know about photography initially. Studio lighting, time lapses, panorama, night photo walks etc.
Courses: Price on request
Ask Japleen a question