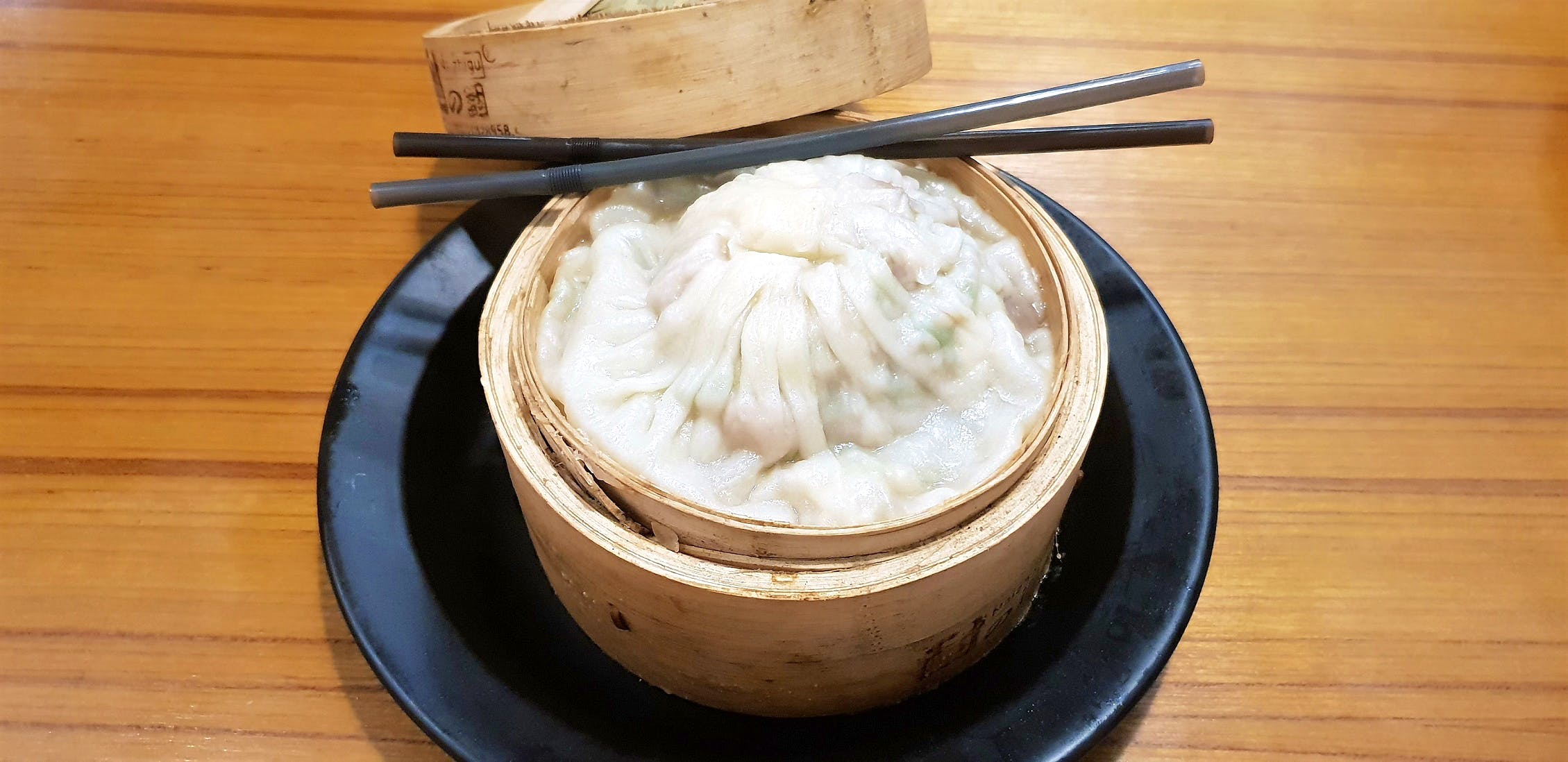 So Rad! This Popular Eatery Is Serving Soup In A Bao
Shortcut
There's little doubt that momo and soup is the Holy Grail of every Kolkatans comfort food. Now take this love on a higher plane and have some soup right off a bao dumpling. No, we're nor talking crazy because other cities have already got hooked to this dish.
Great For
Tibetan Food, Momos And Baos
What Makes It Awesome
Move over soup in a bowl because now you can have soup in a bao. Mind blown, right? Kolkata's stepping up its food game, and this time it's with Blue Poppy Thakali's new menu addition. A popular Tibetan and Nepali joint, Thakali is now set to woo you with their Xiao Long bao (a Chinese delicacy that is imbibed by many other cultures, much like momos and dumplings). Imagine a big dumpling that wobbles with soup. If the uniqueness gets you stoked, then the flavours will surely keep you hooked. Filled with hearty mixed meat soup (read chicken, prawn, crab and pork), Thakali's bowl-sized dumpling is unlike the usual small dumplings of Xiao Long bao. The portion is perfect for a full meal, but if you've worked up an appetite then try it with their Ta Pao (pork buns). Deliciously soft and packed with flavoured minced pork, we loved having the fried variety that added more textures to the bun. Their new addition of Nepali style pork ribs is too good to give a miss, though. Used to the typical sweet and tangy pork ribs, the spicy Nepali styled pork ribs (has a hint of pickle flavour to it) will definitely surprise your palate. Try it with the steamed bao or with their fave momos and you'll surely lapse into food coma. Prices for Ta Pao i INR 150 each, the pork ribs is INR 350 and Xiao Long Bao is INR 350.
Pro Tip
Xiao Long bao takes a while to be ready and pre-order is must if you want to give it a try. And while steamed Ta Pao is there on the menu, the fried option is available on request.
Comments