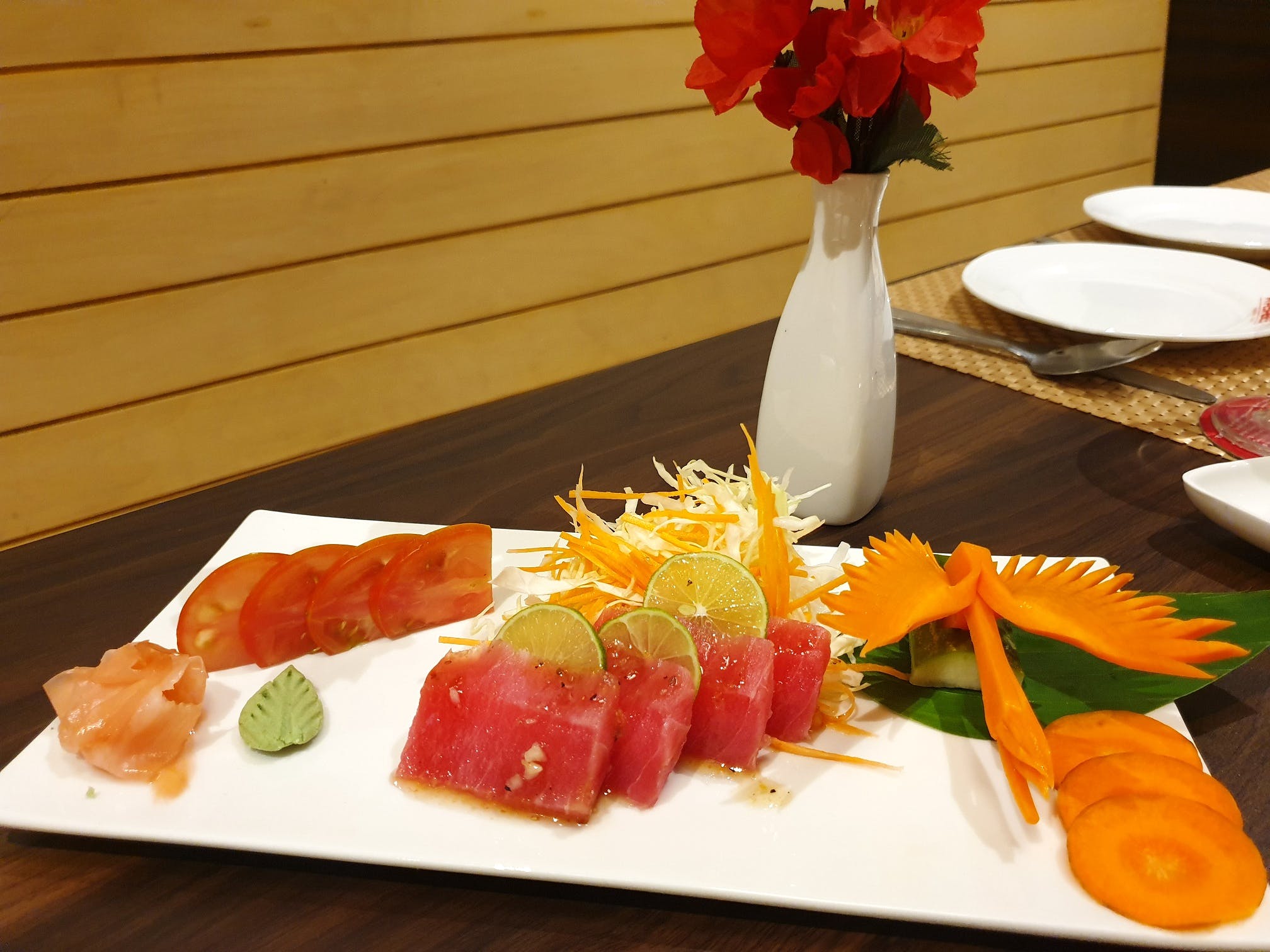 Wasabee Has A New Outlet To 'Maki' Your Day!
Shortcut
Whether you're looking for sushi shrines or a full-blown Nasi spread, Wasabee is the place to be. And with it opening a new outlet closer to home at Deshapriya Park, we no longer have to 'shashimy' our way to the far fringe of the city!
What Makes It Awesome
It was either a journey across town to Kalikapur or being worried about getting a raw deal. If you love Japanese cuisine, then this will seem all too familiar. Thankfully, Wasabee has opened a new eatery near Deshapriya Park (near Priya Cinema), and relief couldn't be more sweet.
Chopsticks raised, we are ready to 'maki' our day with sushis, nigiris, sashimis and more. Forget chewy rubbery sushis or smelly sashimis that would make you want to hurtle to the basin. Wasabee's live sushi station will, instead, keep your taste buds and your curiosity piqued. The tongarashi spice flavoured Yaki Tori or the Panko no Sakana sitting on a bed of yasai itame (Japanese sauteed veggies) will do no harm to your sushi-induced umami.
If Japanese isn't up your alley, there's also the mish mash of other South East Asian specials from Malaysia, Indonesia, Thailand and Mayanmar. The famed Thai Rendang curry with its tangy creamy gravy will be an easy friend of our Indian palate. For your comfort eating, you can plump for their peanut topped Pad Thai, Khauswey or the Nasi Lamek.
Everything about this follow-up eatery will keep you coming back - from their minimalist interiors to the mellow flute music that wafts through the space or the Japanese painting and bric-a-brac that creates a curious atmosphere.
What Could Be Better
A forty-seater restaurant, the space within is closely packed. But when good sushi is on your plate, this is hardly a thing to notice.
Pro-Tip
An absolute no miss when at Wasbee is its wasabi ice cream. Made fresh in the kitchen, this one will hit all the right spots for a marvellous experience.
Ask Sayani a question