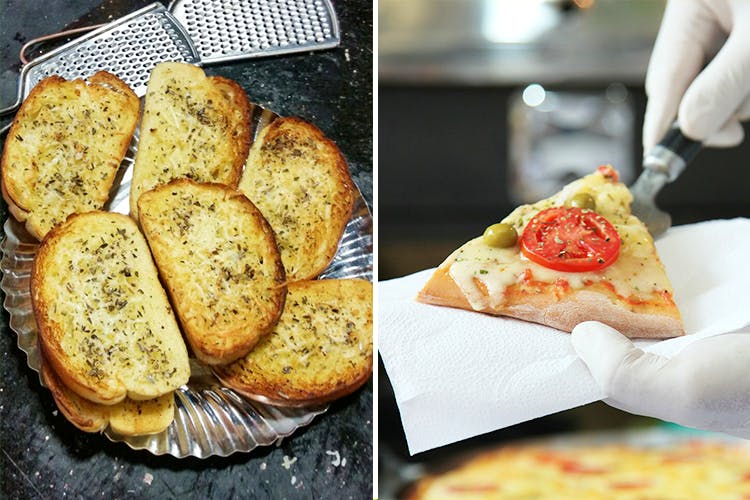 You Can Eat Pizza & Garlic Bread For Less Than INR 100 At This Stall In Lonavala
Shortcut
Buddies Pizza is a popular little food stall in Lonavala. Serving piping-hot, cheesy vegetarian pizza - they're a hit with locals and tourists alike.
What Makes It Awesome?
Besides being tasty, Buddies Pizza is also super-affordable, and you can enjoy a small pizza AND a serving of their buttery garlic bread for less than INR 100! The pizzas come in three sizes: small, medium, and large - with veg toppings ranging from mixed veggies to jalapenos, corn and olive, paneer, mozzarella cheese, and the 'Buddies special' (a mix of all the toppings).A small mixed veg pizza is priced at INR 50, and a serving of garlic bread (three slices) will cost you INR 40 - to give you an idea of how pocket-friendly it is. Buddies' quality of food is unmatched for this price range. They might increase the prices soon (very minimally) but it will remain affordable. Keep them in mind, for your next excursion to Lonavala!
What Could Be Better?
Buddies Pizza is currently operating out of a street food stall, but we wish they had stools or a place to stand and eat comfortably at/around the stall itself.
Pro-Tip
Since they're only open for a couple of hours every evening, we recommend you get there as early as possible - and opt for take-away parcels of Buddies' delicious food.
Comments