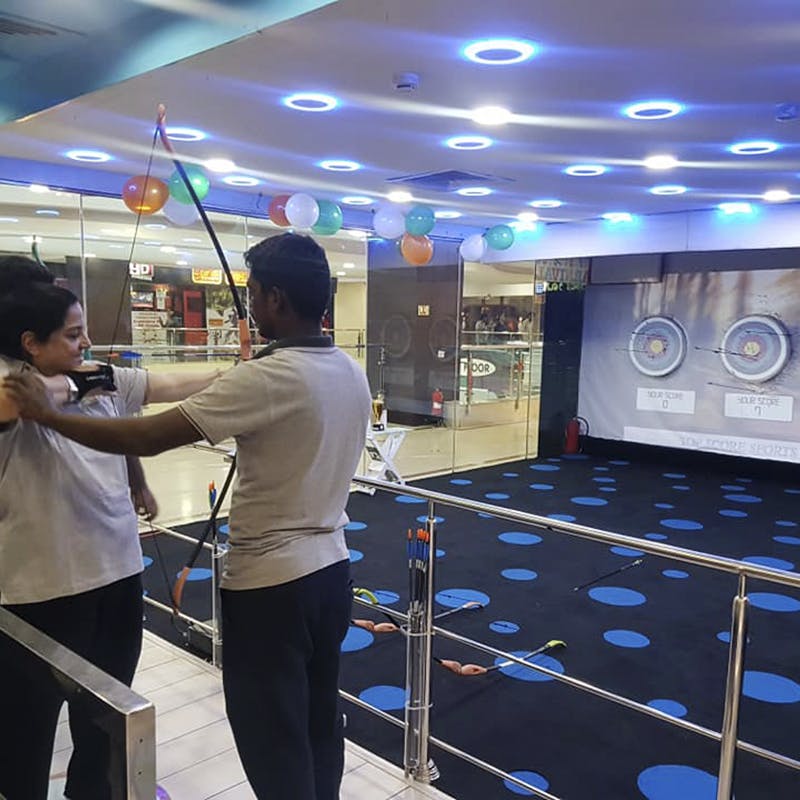 Head To The Experience Zone Of Gopalan Innovation Mall For Some Fun And Games
Head to Gopalan Innovation Mall on Bannerghatta Road which is a great choice for family time. If you want to spend time with the little ones, head to their activity zone on the third floor for some games and laughter.
Gamineazy
Gamineazy Entertainment is an experience zone in Gopalan Mall that has virtual reality games and PlayStations so there is something for everyone in the family. With the PS3, PS4 and even the HTC Live, this is great for birthday parties with something to keep the tiny tots entertained.
Go Gamin
A gaming arcade, let the little ones go wild here. With biking and shooting games, bring back nostalgic days. For the younger ones, there are carousel rides and toy trains. Get competitive with family and friends playing air hockey and online fighting games.
Go Laser
Laser tag is a tag game played with guns which shoots infrared beams. Split into teams and shooting each other to win, the game lasts about 15 minutes and is great fun. A game with no restrictions for age, bring everyone from your family into the game to make some fun memories.
Stanley Sports
Unwind by playing an entertaining skill-based games at Stanley Sports - like archery. While making sure that your young one has fun, you can also indulge in it while ensuring that your kid also learns certain motor skills that helps to increase sharpness.
Kidz Zone
Catering up until ages 14 and spread over 2000 square feet, the Kidz Zone has a play area, ball shooter, garden for small kids and arts and craft activities. You can even drop off your children here and go for a movie or finish off your errands.
Ask Amrutha a question