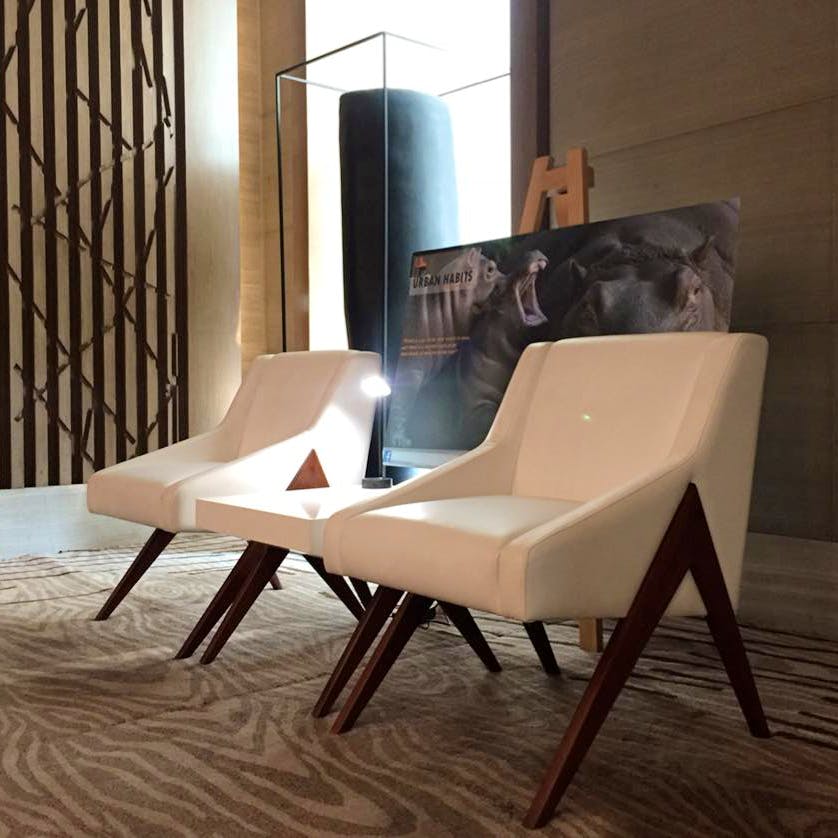 Custom Chairs, And Awesome Ottomans: Here's Our Pick Of The Best Furniture Stores In Town
If you are looking to deck up your home sweet home, or want to look like a functional adult who knows how to set up a home, or just like looking at furniture then check out the 10 best furniture shops in Bangalore.

Natural Living
Walk into Natural Living if you are looking for customized rosewood and Sheesham furniture. You can find a whole range of wooden furniture with traditional antique craftsmanship. Find the old world charm in modern furniture at this retro furniture store. Do keep an eye out for quirky side tables and lamps while shopping at Natural Living. If you start having second thoughts about the furniture, these guys buy it a 60% of the original cost, making buying them a safe bet.

Simra Handicrafts And Furniture Store
Does antique furniture spell out 'LOVE' for you? Always in awe for the yesteryear furniture styles? Well, Simra Handicrafts and Furniture Store is your heavenly abode. This store will take you back in time, and offers some beautiful antique furniture and handicrafts, that would remind you of your ancestral home. From old school rocking chairs, bookshelves, pretty mirrors and other statement furniture, this store has it all. It is a bit unorganized but worth a visit.

MIMI Homes
If you are all about accenting your space with modern, minimal elements, we have just the right pick for you. MIMI Homes is all about modern, contemporary and stylish yet comfortable furniture. Find sofas made out of luxurious fabrics and jewel tones and furniture that elevates the space instantly. Looking for gifting options? Find paintings and curio like home decor pieces that work as is or as gifting options.

Urban Habits
Comfy cushioned chairs, recliners, funky, eccentric chairs, name it and you can find it here. Urban Habits is a furniture store located on the Outer Ring Road, is the Pandora's box for chairs. They also sell other furniture and would happily set up YOUR space for you, btu their chairs are what stole the show for us. They have the leather armchairs that would give you the Yash Rai Chand feel too! Check out this chic, luxury furniture store and give your living space an upgrade.

Jodhpuri
Jodhpuri is a furniture store where each piece is mixed with quirk, modern accents and vintage charm. Find tables, storage cabinets and beds that are traditional yet modern with pop culture posters and quirky elements. This store in Koramangala is a factory outlet and a bit disorganised. Once you dig through deep enough, you'll find hidden treasures that would make your living space one of a kind, just like you!
Studio Ebony
As you drive around Whitefield, you'd find a furniture store in Lake View Farm called Studio Ebony. As you walk in, you'd find some pretty cane swings where you could just comfortably cosy up along with some cute cane sofas and chairs along with a few wooden pieces. Also find table lamps, teak wood tables and a few home decor items like rugs, and table runners which would accentuate your space. If you want to give your space an earthy makeover, this place is our pick for you.

Cane Centre
Cane Centre takes a spot on our favourite list for the best furniture stores in Bangalore. Give your garden or outdoor sitting area a revamp with furniture from Cane Centre on Commercial street. Find some cute stools, chairs, sofas and swings. Apart from that, check out their minimal bamboo blinds, fruit and laundry baskets that one can add to their living space. If you are just looking to revamp and add some beauty to your house, Cane Centre helps you do it economically.
Castle Wood Furniture
Castle Wood Furniture is the shop if you are looking for some hidden antique treasures and quirky home accents, and specifically, furniture that looks like it is out of a Victorian home. Divans, camelback sofas, wooden chairs and carved wooden doors amongst other furniture is what caught our attention. The prices are a bit high and not ideal if you are looking for something budget friendly, but definitely worth the investment. Apart from antique furniture, you can also find vinyl records, colourful lampshades, wooden statutes, marble and glass paintings to help you decorate the space. Heads up! If you are allergic to dust, you might want to go there prepared.

Magari
Like or rather love everything one of a kind? Even with your furniture? Magari is the store made just for you. As you drive around Indiranagar, this red brick painted wall building will definitely catch your attention. The three storey store is a must visit if you love bespoke furniture. They have some lovely cement headlamps, vintage radio sets (which are limited) which we absolutely fell in love with, and if you don't find something you like, they'll obviously make exactly what you want.

Evok
Evok is the one-stop furniture store for all your furniture and home decor needs. It is an addition to the leading furniture stores in the city, but it won't let you down. You can spot ottomans, upholstered in fabrics that are colorful and come with quirky prints. We love the old school chest of drawers, shoe racks and storage units that Evok sells. They also make furniture that fit your bill and budget. With four outlets in the city, this store is easily accessible and caters to your home needs and budget as well.

Comments