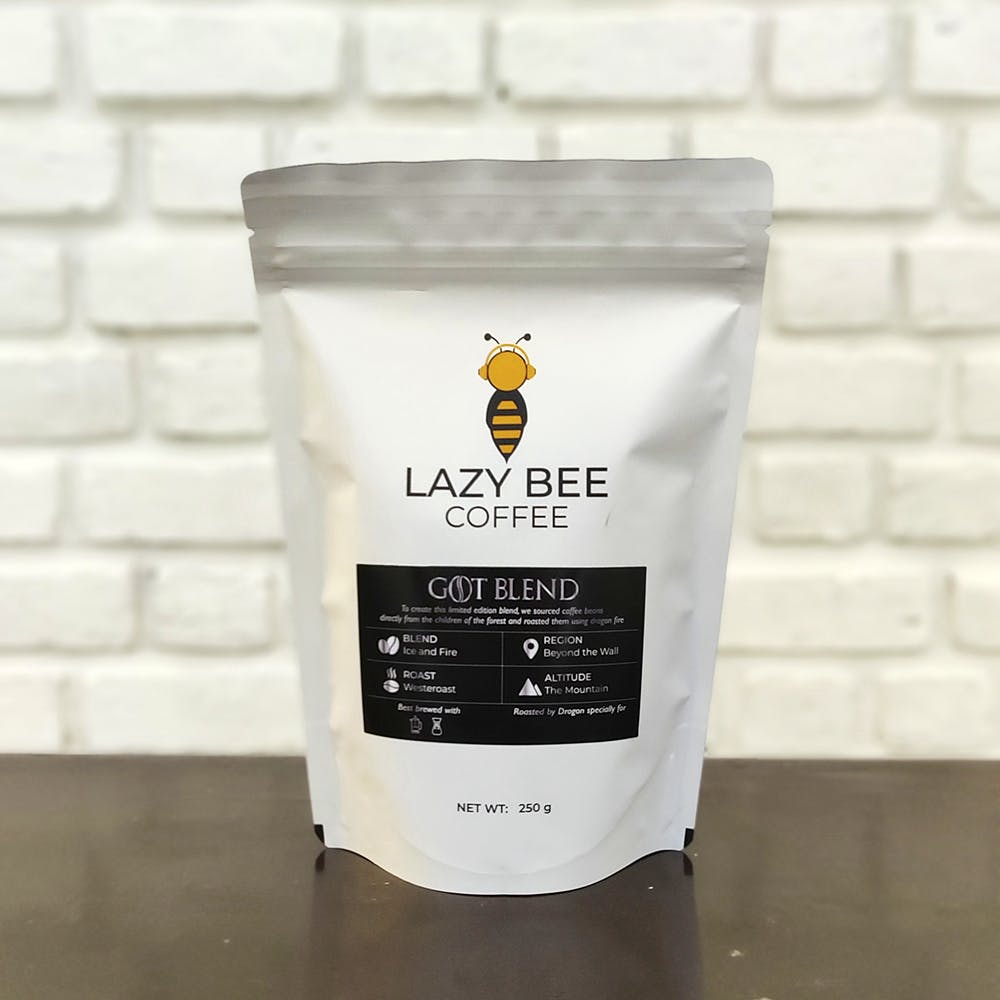 Caffeine Is Coming: Get Your Hands On This Limited Edition Game Of Thrones Blend
Shortcut
For their Game Of Thrones blend or simply good, strong coffee -- Lazy Bee is our new favourite coffee brand.

What Makes It Awesome
Let's face it. This season of Game Of Thrones has been stressful -- more so because some of us actually make the effort of waking up at 6:30 am, every Monday just to catch the first telecast of every episode (the Internet is dark and full of spoilers, after all). At least now we have the ability to stay awake with Lazy Bee's special GoT coffee blend that is made using coffee beans sourced directly from the children of the forest and roasted with dragon fire.
Of course, the website mentions that it's best brewed with French Press made of Valyrian Steel or a Chemex made using dragon glass -- but you go with what you have at home. Just make sure to order the blend before they run out of stock, and they'll send their ravens to your doorstep ASAP. If you're not a GoT fanatic and simply love good coffee, they have blends like Déjà Brew -- a coffee with an intense aroma, and a fine, sweetish flavour with citrus notes, or Morning Buzz, a bittersweet flavour with dark chocolate notes. All of their coffee beans (including the GoT one) are sourced from Chikmagalur and Coorg, and are roasted to order.
Pro-Tip
They don't have a physical store, so you will have to order via their website or social media.

More Information
Comments