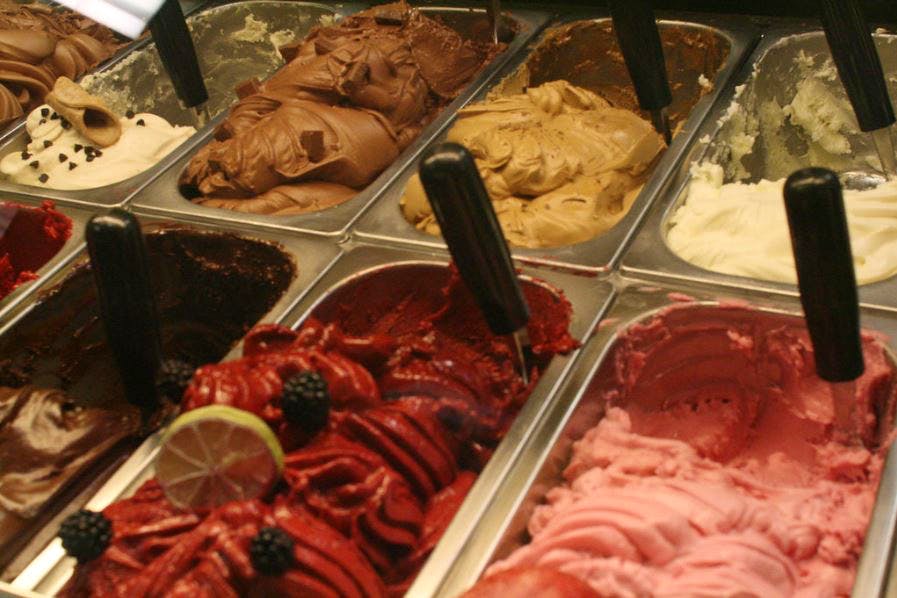 These 8 Gelato Ice Cream Places Have Us S(cream)ing With Joy
Are you always on the lookout for creamy gelato ice creams, but get hit in the face with bulk manufactured ice creams instead? Well, your search ends here.
Here are eight gelato ice cream places that will transport you to a creamy and dreamy land, and have you feeling happy for a long time after.
Emoi
This cute little electric truck dishes out gelato ice cream on a stick in super fun shapes and flavours like peanut butter, red velvet, bounty and matcha. You can grab a paw, smiley face or a chocolate bar shaped gelato from Emoi for just INR 95.
If you're more of a digger, get Emoi's brownie, mango or peach gelato jars and let the creaminess transport you to a different world altogether. The gelato ice cream jars are priced at INR 160.
StickHouse
Another place serving gelato ice cream on a stick, StickHouse is a dessert parlour where you can pick a gelato flavour (cheesecake, mango, tiramisu and more), dip it in chocolate sauce and add a crunchy topping to it. Prices for gelato on a stick start at INR 75.
And if you're a purist, you can get a scoop of gelato ice cream in a paper cup or waffle cone. Prices for a scoop start at INR 65.
Crepe-fe
When you're done drooling over the crepes at Crepe-fe, head over to their gelato ice cream section and savour the swiss hazelnut, black fudge and biscotti flavours they have on offer. They're super delicious and prices start at INR 149.
We also liked the gelato ice cream shakes at Crepe-fe that are made with their fresh in-house gelato, and the Mascarpone vanilla and Nutella bean were our favourites. Prices for the gelato shakes start at INR 150.
Olivia
Based in a superb location with greenery all around, Olivia dishes out amazing gelato ice cream in hazelnut, snickers and cookies 'n' cream flavours. The experience is made all the more better with its pretty interiors.
A scoop of gelato at Olivia will set you back by INR 150.
The Desserts Factory
With the biggest gelato ice cream menu of all the places on this list, The Desserts Factory will leave you spoilt for choice and rightly so. From cherry to biscotti, rum & raisin, brownie and more, the flavours on display are amazing and they have a sugar free option as well.
Prices for a scoop of gelato start at INR 120.
Sorrento
Made in-house, the gelato ice cream at Sorrento will wow you with its creamy texture and density of flavour. Available in vanilla, belgian chocolate, salted caramel, caramelized pineapple and cream cheese, the gelato is presented beautifully and is a fitting end to a great Italian meal at Sorrento. Or you can just pop in for dessert, they don't mind.
A scoop of gelato ice cream at Sorrento will cost you INR 395.
Diggin
A crowd favourite, Diggin does gelato ice cream as well and the assortment of flavours like vanilla, Belgian chocolate, espresso and strawberry cheesecake has us going back for more.
A scoop of gelato ice cream at Diggin is just for INR 95.
Amalfi
One of the most romantic Italian dine-out places in the city, Amalfi serves up a scoop of gelato with most of their desserts and the taste and texture will have you wishing that it never end.
Price for three scoops of gelato ice cream at Amalfi is INR 395.
Comments