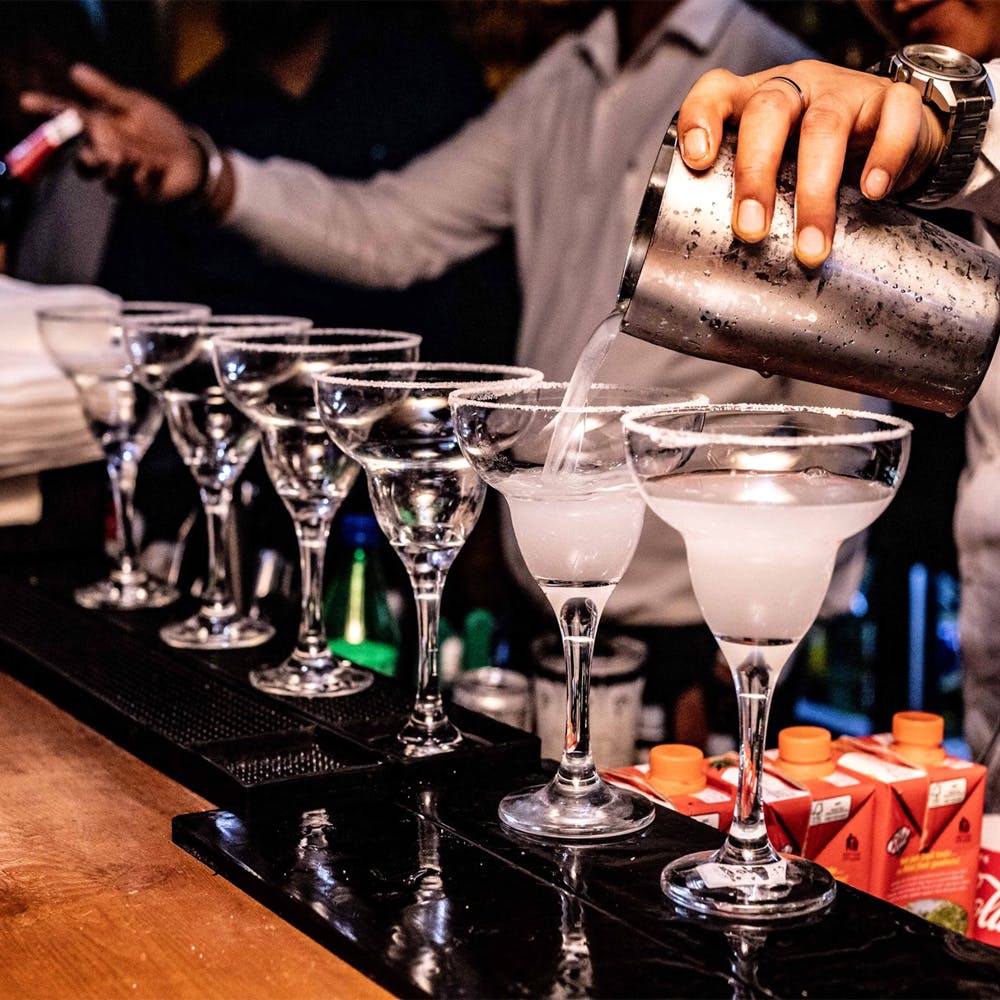 Free Drinks FTW! Hit Up These Bars Around Town For Ladies' Nights
Every girl knows that ladies night are THE best way to party—you get free drinks and can let go of all the hustler's stress. Here's a list of all the places that host the best ladies nights in Delhi
Qubitos
Qubitos offers unlimited (gasp?) vodka-based cocktails for you to chill and unwind with your girl gang. Plus, the crowd here is decent which certainly makes things so much better.
When: Every Tuesday, 9pm onwards
The Darzi Bar & Kitchen
Darzi Bar has ladies' nights every week and select cocktails/IMFL are on the house for all women. Gorge on their lasagna, Barra Kebab and pastas in between drinks and you're sure to have a great time.
When: Every Wednesday, 8pm onwards
TC Bar & Restaurant
TC takes great care of us ladies, having declared ladies' night twice a week. You get to indulge in unlimited vodka-based cocktails, Cosmos, Whiskey Sours, Blue Lagoon and on Thursdays, they sometimes offer home beer too.
When: Every Thursday and Sunday, 8pm-11pm
Summer House Cafe
You can indulge in yum cocktails and most nights, you're likely to catch some live gigs too. Summer House has an ambience that makes it a go-to for most people we know.
When: Every Thursday, 9pm onwards
Auro Kitchen & Bar
Sit back and unwind with complimentary drinks every Tuesday at Auro, while you munch on some of their yummy dimsum and burger from the menu.
When: Every Tuesday, 9pm onwards
Rodeo Cantina & Kitchen
Mexican food, and a 1+1 on all margaritas & micheladas—definitely the kind of deal we're down for. The beautiful interiors and good music are perfect for a night out with your girlfriends. If you're a gang of six or more, they'll even give you free vodka-infused shots!
When: Every Wednesday, 7.30pm onwards
Imperfecto Ruin Pub
The outdoor seating and the intense music will have you dancing the whole night, if you could. It's one of the biggest party destinations, so you've got plenty of space to dance the night away.
When: Every Thursday, 8pm to 1am
AIR - An Ivory Region
AIR has all you West Delhi women sorted with kick-ass music and vodka-shots on the house. Sounds like the perfect place to drown all your sorrows and let loose, right?
When: Every Tuesday 9pm onwards
Barcode
Every Thursday night, this Dwarka destination offers free drinks to all the ladies. Have a great time munching on the dahi ke kebabs and don't walk out without having the brownie and vanilla ice cream.
When: Thursday, 9pm onwards
Pra Pra Prank
Pra Pra Prank offers select drinks and cocktails free to every lady who walks in. Bring your entire squad here to enjoy the awesome music and some decadent sushi.
When: Every Monday, 8pm onwards
Feel Alive
When it comes to entertainment, Feel Alive knows exactly how to stay on top of that game. Ladies, come here for karaoke, gigs and on Sundays, for two drinks on the house.
When: Every Sunday, 8pm onwards
Factory By Sutra
If you're a lady who loves to party and is a sucker for awesome deals (I mean, who isn't?), then you should definitely drop by Factory By Sutra.
When: Every Thursday, 7pm onwards.
Comments