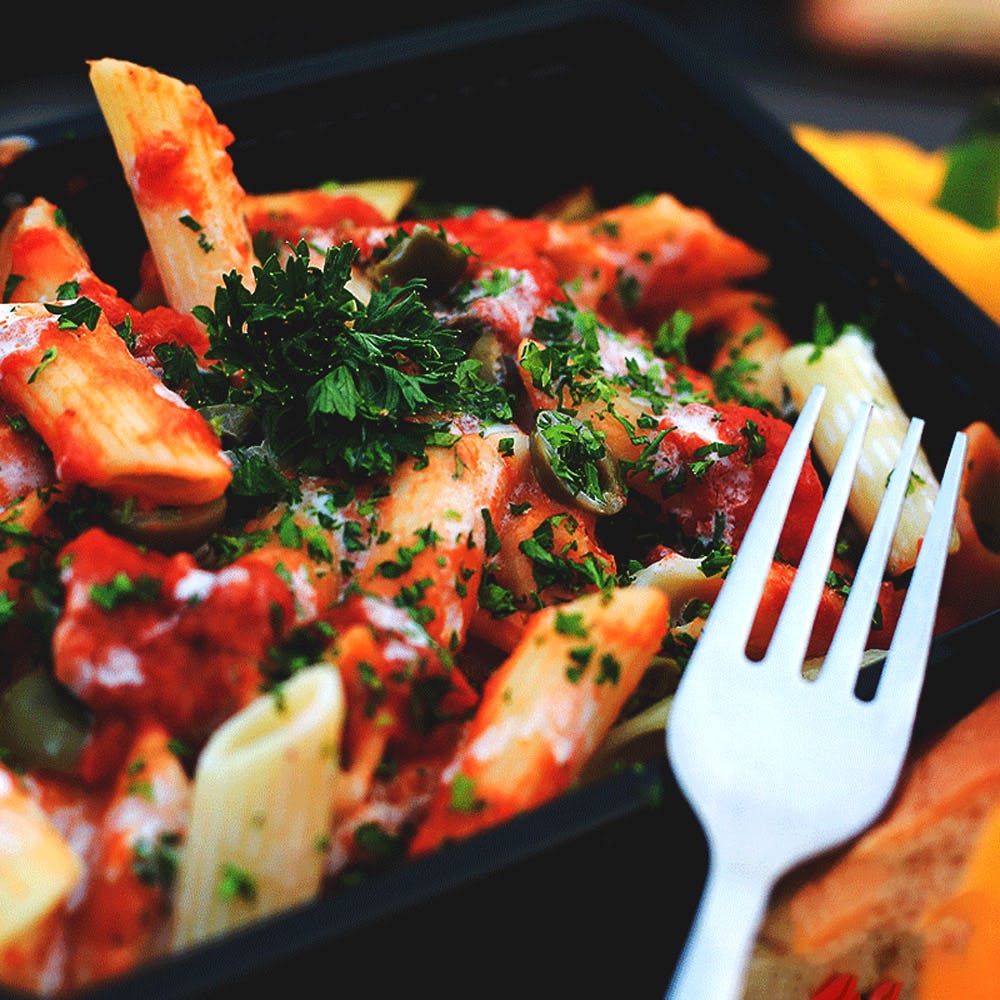 West Delhi Folks, Bookmark These 7 Joints For Late Night Food Deliveries
Late nights at work, weekend parties that go on till dawn, or even just the most sudden 3am growl in your stomach, all of these have one thing in common: they need good, good food.
Here are West Delhi's hunger busters, kicking off their precious sleep and delivering finger-licking food right to your doorstep at the most ungodly of hours.
Midnight Hunger Hub
Delivering piping hot delicious food on time, Midnight Hunger Hub is a crowd favourite. Their menu is massive. They offer everything from burgers, Maggi, sandwiches, and pizzas to salads, biryani, desserts, and multiple food combos. You can expect to keep the party going for a few more hours because of these guys. They're all over West Delhi, with branches in Karol Bagh, Rajouri Garden, Punjabi Bagh, and Janakpuri.
Timings: 7 PM — 5 AM
Food Scouts
Multiple cuisines, multiple flavours, multiple reorders—these are things you can expect when it comes to Food Scouts. Good quantity, top quality, and on-time deliveries is what these folks stand for. We recommend their Paneer Makhani Pizza and Chicken Bemisal (favourite name ever). They've got West Delhi in a food coma with restaurants in Punjabi Bagh, Rajouri Garden, Janakpuri, and Rajinder Nagar.
Timings: 6 PM — 4 AM
The Munchbox
The Munchbox's butter chicken, dal makhani, and paneer butter masala are to die for. They currently deliver in Janakpuri, Vikaspuri, Dwarka, and Rajouri Garden and have a menu full of North Indian and Chinese (Chinjabi, rather) delicacies. We also hear that their chilli chicken, noodles, and momos can brighten up any dark, late-night.
Timings: 8 PM - 6 AM

Midnight Drivve
Delivering in and around Rajouri Garden, Midnight Drivve has a humongous menu that has oriental food, pizzas, burgers, rolls, sandwiches, North Indian grub, Maggi, and even salads for the weight-watchers out there. People swear by their butter chicken, paneer lababdar, dal makhani, and bbq pizza.
Timings: 12 PM - 4 AM

The Burger Club
The Burger Club has taken over almost the whole of Delhi-NCR in a short period of time and they'll deliver till late in almost any part of West Delhi. They have outlets in Dwarka, Punjabi Bagh, Rajouri Garden, and Karol Bagh. With a ton of veg, chicken, and mutton options, The Burger Club will satiate your hunger pangs and wouldn't burn a hole in your pocket, too. We recommend going for their devil chicken club and spicy veg club burgers.
Timings: 11 AM - 4 AM
Dilli BC
Hari Nagar and Paschim Vihar folks, we have something for you too. Dilli BC offers North Indian food till the wee hours and gets it very right. They have a very focussed menu and a ton of options for both veg and non-veg lovers. We recommend taking a look at their thalis, dal makhani, paneer tikka, and chicken tikka masala.
Timings: 6 PM - 4 AM
Tiffin & Co.
This late-night joint serves food in and around Tilak Nagar and will get you everything from rolls, pizza, tacos to dal makhani, Maggi, and momos. Tiffin & Co.'s quantity is pretty generous and the best part is the choice of Chinese, Italian, Homemade, and tailor-made tiffins on their menu.
Timings: 7 PM - 4 AM
Comments