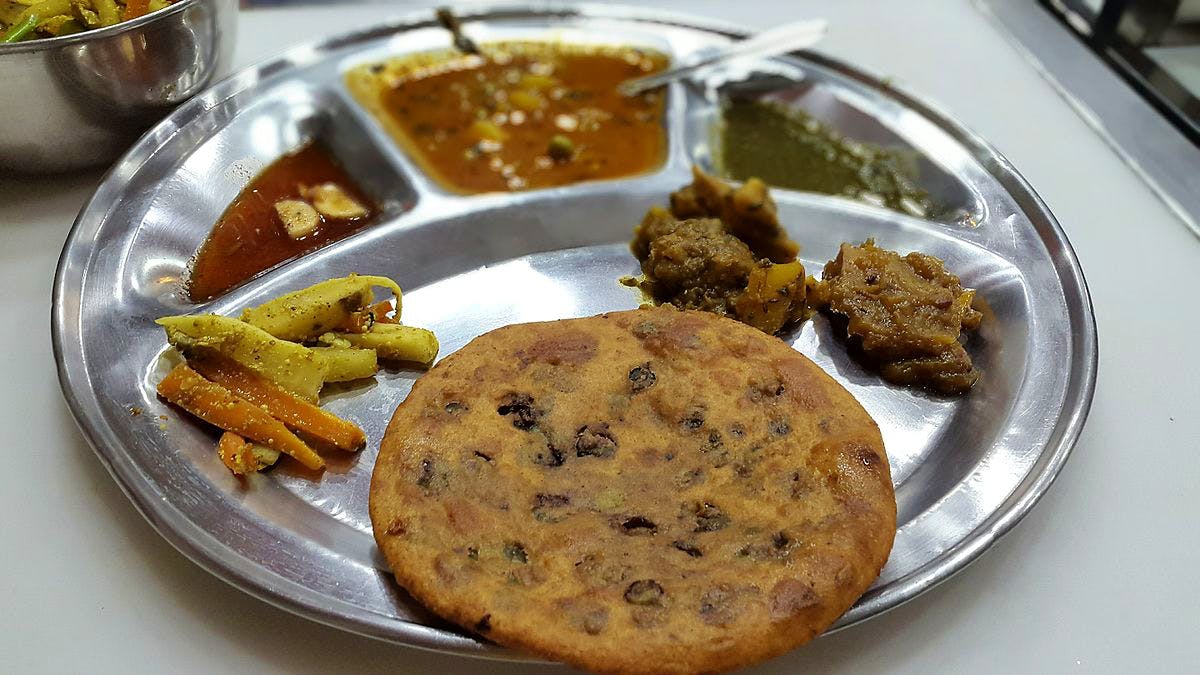 Paranthas FTW: Here's Where You'll Find The Best Ones In Chandni Chowk
We've all heard of the famous Parathe Wali Galli hidden away in the confines of Chandni Chowk. But when you do finally make your way there through the brocade, the blouses and all the bling, you might feel just a little bit lost.
If you're looking for some yummy in your tummy, let us tell you the must-try spots.
Kannaiylal Durga Parshad Dixit Parawthe Wala
One of the most popular spots for parathas, Kannaiylal, houses a bunch of tables and benches; if you're not going in a large group, be prepared to share your table with strangers. You're given a thali comprising petha, aloo in a gravy and a spicy sweet banana chutney (you can get unlimited refills for these). Choose from over a dozen varieties of parathas to soak in these.
We're nominating the Bhindi, Gaajar and the Banana. The latter can be ordered for dessert as it comprises a calzone lookalike paratha doubled and stuffed with bananas and rabri.
PS: They also cater for private events, in case you want to throw a paratha party.
Sharma Bhojnalaya
Right next to Kannaiylal is Sharma Bhojnalaya, where you will find one of the best lassis in town. Served in earthen kullars, the lassi is thick (but not heavy), and is just the right amount of sweet that makes for the perfect pairing with your parathas. On request, the guy here is more than happy to bring your lassi to your table at Kannaiylal so you can take large sweet sips in between all the spice and oil. Bliss.
Babu Ram Parantha
Tables are limited at Babu Ram Parantha, but once you're seated, look over their menu (they have some intriguing options) and get to ordering. The Papad paratha piqued our interest (it's literally how it sounds—papad stuffed with potato) as did the meva paratha. The latter is understated, in both richness and sweetness; you'll be pleasantly surprised. Also order the dal paratha, a classic done right.
Jang Bahadur Kachori Waala
Prepared fresh right in front of you, these kachoris are crispy, filled with slightly spicy masala and come dipped in a piping hot aloo curry. The juxtaposition between the crispiness of the kachori and the gravy makes sure that the dish is an experience for your tastebuds (they'll never be bored). The fresh coriander add a nice burst of flavour as well!
Comments