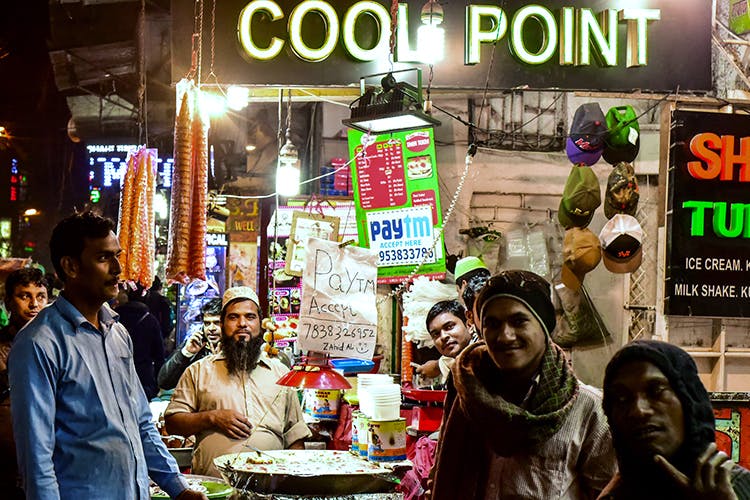 Sate Your Inner Mughal With Royal Dessert From Shahi Cool Point
Shortcut
This is the kind of dessert you're highly unlikely to encounter anywhere in the world other than around this place, no exaggeration.
What Are We Doing Here?
Since Shahi Cool Point specialises in Mughlai desserts alone, we weren't expecting a large variety to choose from: And Shahi Tukda, kheer, badam milk and rabri is all you'll get. Oh and ice cream in two variants – vanilla and fresh mango. It's fresh, and they mean it. In isolation, the fresh mango is quite good.
What We Loved
Shahi Tukda topped with vanilla ice cream became our new favourite almost immediately {we also tried topping it with fresh mango and immediately regretted it, wishing we hadn't been born at all}. It's not a menu item; you're probably going to have to ask for it. It's magnificient; the contrast between the temperatures of the two items perfectly complementing the completely different {and beautifully defined} tastes. The kheer is the creamiest kheer you're likely to come across. We've never really encountered kheer which starts out solid but melts in your mouth. Yes, you read that right. We didn't try the Rabri, but hear great things about it {unless topped with mango, we're guessing}.   Photos: Arunav Sharma/LBB
Also On Cool Point Shahi Tukda
More Information
Cool Point Shahi Tukda
Nearest Metro Station: Jama Masjid
Comments