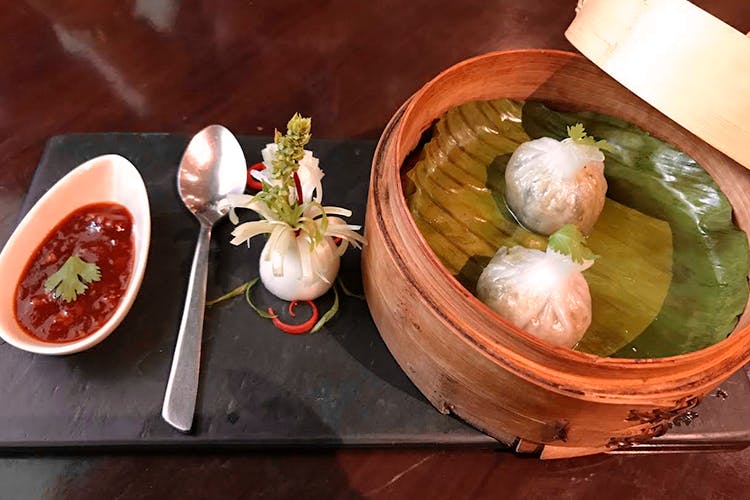 Enjoy A Dichotomy Of Flavours With Ziu's New Dim Sum Menu
Shortcut
Bet you never thought of dim sums as desserts, that's just what Ziu is- A dichotomy of flavours. The new dim sum menu which is not just about taste, but it's healthy too- they're using Japanese rice flour in the preparations While you gorging on their variety of dim sums, leave some room for their innovative desserts.
Winsome Dim Sum
From the vegetarian choices, the one that really stands out is the understated but totally yummy Baby Pakchoy and Water Chestnut dim sum then there is the Silken Tofu and Holy Basil dim sum which is an amalgamation of Thailand's best street food. For the meat eaters, the irresistible 5-Spice Lamb dim sum is a must. The fresh Tiger Prawn Sui Mai with slow-cooked shiitake mushrooms is to die for. The presentation of all of these is stellar.
Cocktail Tales
At first sip, the signature drink, the Ziutini is intriguing and it grows on your slowly, leaving you wanting more. The most appealing part of the evening has to be the live preparation of the Whiskey Sour Sorbet which needs to be eaten, not sipped! Yet another exciting innovation is the vodka-based Bangkok Style Aam Panna- a fusion of the Oriental with the desi.
End On A Sweet Note
The desserts are sinful – the temptation is too hard to resist. Pineapple Lychee dim sum accompanied with homemade coconut jaggery ice cream unfolds like an opera thrilling your senses right at the onset. Equally irresistible is the Mango Sticky Rice Sushi that is dipped in coconut cream.
More Information
Ziu
Wi-Fi Available

Nearest Metro Station: R.K Puram
Comments