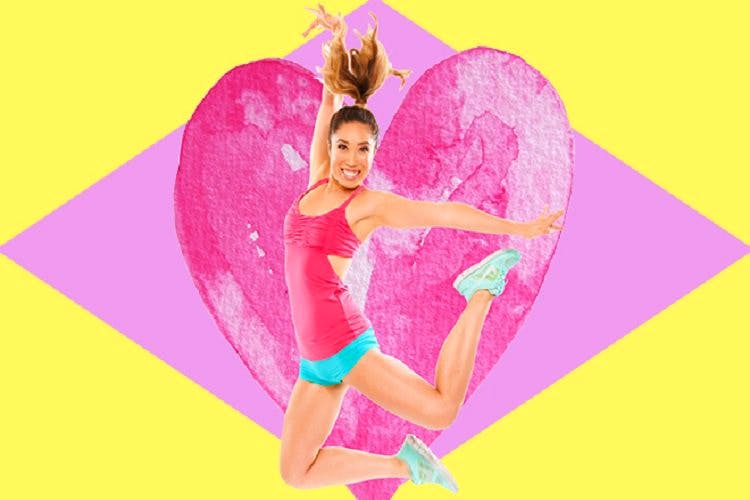 5 YouTube Channels For A Fun At-Home Workout
If you don't have the time to go to the gym everyday, you can try to squeeze in some exercise at home. How? One word—YouTube.
We've curated a list of five YouTubers you can follow for a fun at-home workout. So the next time you complain about that bit of extra weight or wanting to stay fit, go on to YouTube. These fitness instructors will feel like your very own personal trainers. What's more? You can work out in the comfort of your homes. Score!
Blogilates
Blogilates is a YouTube channel run by Cassey Ho, a POP pilates instructor, and her energy is infectious. She's always got a big smile on her face and her motivational words will keep you going.
Her bright and colourful videos range from fat-burning cardio workouts and dance workouts to more defined ones like toned arms, plié squats, and more. She also uploads lots of healthy recipes that you can try for yourselves. You can even go check out her website, where she sets up monthly goals for her followers.
If a fun, preppy workout is what you need, in Cassey you must trust. She generally uploads new videos every Monday, but sometimes, she can surprise you with more!
Glamrs.com
Just a little over 20, Namrata Purohit is a certified Pilates instructor. She's been known to coach Deepika Padukone, Jacqueline Fernandez, and Arjun Kapoor. Her videos are easy to follow and will earn you wonderful results if you're regular and committed. From full body workouts to exercises you can do whilst sitting on your chair, there's nothing this young lady hasn't thought of!
Tracy Campoli
This lifestyle and wellness coach aims to make women worldwide love themselves and their bodies. She has a variety of videos on her channel. You can find the regular workouts and toning sessions here, as well as food plans, healthy breakfast ideas and a lot of positive motivation.
Tracy never loses her smile. She'll be smiling and egging you on from the beginning of the video until the very end. You can expect a new video every Thursday.
Yoga With Adriene
Adriene Mishler is a yoga teacher and an actor. To bring her favourite form of exercise to the masses, she teamed up with her film buddy Christopher Sharpe to create this channel. The best part about her is that she encourages you to find what feels good for yourself. You don't have to follow her every move; you can find a pace you're comfortable with, and stick to it.
She also has a way of establishing a personal connection with her viewers, and you will see it for yourself once you start! From videos on yoga for beginners to more elaborate ones like yin yoga, her channel has it all. Also, new videos every Wednesday.
Tone It Up
Aiming for that perfect beach body? Tone It Up's Karena and Katrina are here to help. Their infectious energy is bound to keep you motivated throughout the length of your workout. Their videos range from stretching, yoga, toning, and a special series using a TIU ball, a Kettle band, and other props to give you the most out of your workout.
Apart from that, they also offer beauty tips and advice on healthy snacking. Think of them as your clued-in, virtual besties. Go ahead and follow the daily workout pattern on their website.
Comments