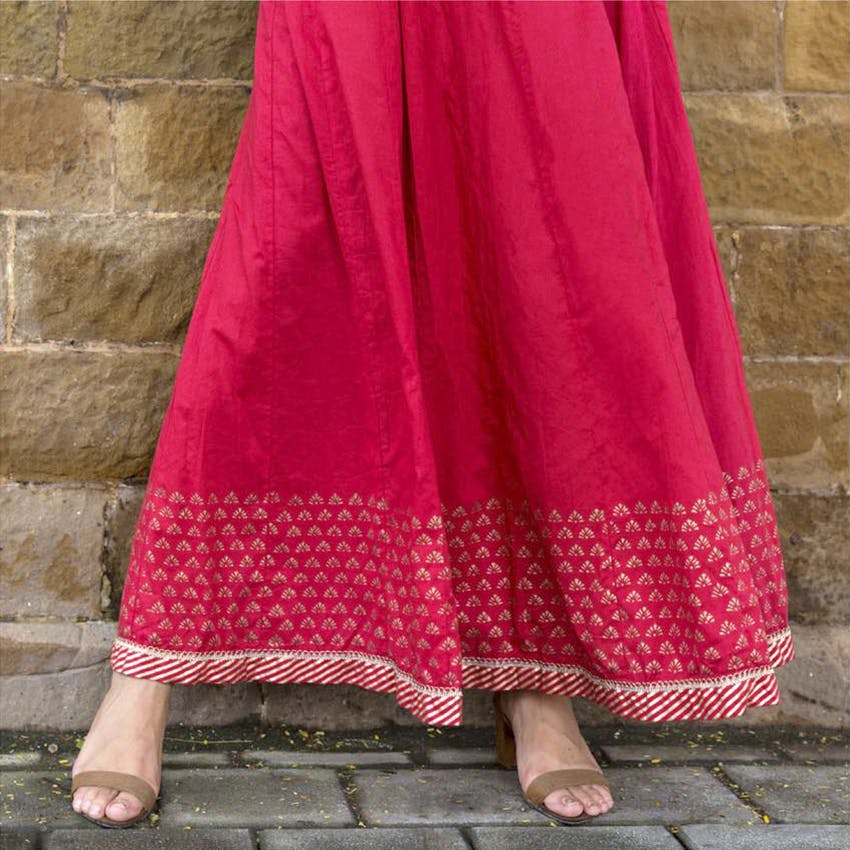 From Biba To Nike: Shop Without Breaking Bank At This Factory Outlet Lane
We love shopping at some of the best factory outlets in Bangalore only because we can get everything from watches to athleisure wear and even furniture at prices that are on the lower end. When we found Marathahalli's famed factory outlet lane, our joy knew bounds. So this is us sharing some of the best factory outlets in Marathahalli because you deserve the best without having to sell a kidney.

Nike Factory Outlet
Discounts are 365 days a year here and in addition, they always have some offer or the other running through the festive months. While the collection is at least a season old, it has not stopped us from picking up gym wear, winter wear, sports shoes, jerseys, accessories and even football for anything between 30 per cent to 60 per cent off its original price. Oh, best days are when they have Buy One, Get One offers!

Woodland Factory Outlet
Not that we have ever trekked outdoors wearing a pair of Woodland boots, but the store's deep discounts on footwear and accessories such as belts and stylish trekking gear have us thinking otherwise. Just like any factory outlet, discounts are 365 days a year and you get apparel for both men and women in all sizes. Watch out for the crazy winter wear sale that happens offseason. You can pick up really comfy sweatshirts and jackets for at least 40 per cent off.

Louis Philippe Factory Outlet
Since the mandate for this writer is that he should wear formals and semi-formal shirts to work most days, the occasional Buy One Get One and regular 30 per cent off on the collection here works in his favour. It'll work on your favour too, men who are looking for a new office wardrobe. Find discounts on trousers, blazers and casual shirts too. Getting boardroom ready and Friday casual ready on a discount is a dream!

Levi's Factory Outlet
The fact that you can get Levi's 511 at half the original price is the sole reason we shop here from time to time. Sizes and fits are aplenty for both men and women, and even though it's not the latest collection, some of previous season's best on a discount is what you can get if you're not particularly fussy. We are not complaining and neither should you when you can buy at least two pairs for the same price that you'd pay for one at the retail outlet.

Biba Factory Outlet
No ladies, we haven't forgotten you. In fact, the women at LBB dig this Biba Factory Outlet for its range of kurtis, anarkalis, and OTT occasion wear. Discounts are 40 per cent onwards most of the year, but they also throw in some crazy discounts and offers during the festive season. You definitely can get your entire wardrobe for the year without having to worry about having a bank balance that's in three digits.
Brand Factory
The chain of outlets will steal the thunder from the rest of the factory outlets listed here for one simple reason: all the brands that you can think of offer discounts 365 days a year. From sports brands such as Adidas, Puma, and Nike to apparel brands such as Pepe Jeans, Park Avenue, Vero Moda, and Jack & Jones. Aurelia, W, Van Heusan, Levi's, and United Colors Of Benetton are also there.

Samsonite Factory Outlet
If you travel a lot, then you'd know how expensive suitcases are! And also, after you are done with your shopping haul at this lane, you'd probably want a large suitcase to carry it all back. You get discounts starting at 30 per cent on both Samsonite and American Tourist trolley bags, suitcases, cabin bags, and those mega-sized bags that can fit a fully grown human being.

Ask Sreepathy a question