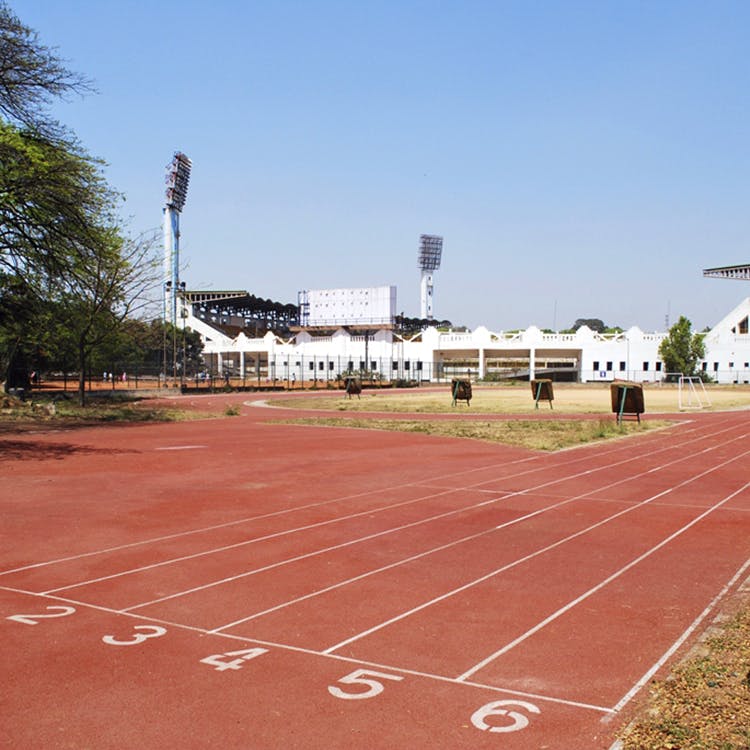 Too Broke For A Gym Membership? Hit One Of These Open Air Gyms In Town
It's really never too late to start your New Year's resolution of getting fit, even if you swore to start three years ago to get a beach body. If being in a stuffy indoor gym where you're instead of working out your arms and legs, you've spent money worth an arm and a leg, worry not, we've got you covered! With a generous sprinkling of parks in town that have outdoor gyms for basic workouts, you can afford to get fit by running and doing some basic workouts. And a little extra oxygen from all the trees around won't hurt anyone.

Agara Lake
Recently desilted and re-developed the Agara Lake outdoor gym is accessible all day. Whether you live in HSR, Sarjapur, or Koramangala it's pretty well located (and they have parking facilities too!). While the space is great for a good run, they also have a cycling track and outdoor equipment including a manual cross-trainer, shoulder press machine, exercise bars (for dips, pull ups, and sit ups if at all), so circuit and triathlon trainers, this should be your go-to spot!

Kanteerava Stadium
With the sports club within campus, and running tracks and training spaces galore, this shouldn't surprise anyone. Kanteerava Stadium has long been the place to that athletes in training hit while they're not competing. Be it running, outdoor workouts, basketball, or a game of throw ball, the general public can access it pretty easily during opening hours, as long as its not occupied by sportspeople training for their next big game. They also have actual metal bars, shoulder press machines, steppers, walkers, waist twisters and pull up bars will keep you fit!
Madhavan Park
The Jayanagar sports club is right next door, and Madhavan park has work out options for those of us who aren't as sports inclined. With a chest press machine, hip swinging machine, leg press, and sit up station you can get a basic work out done right next to the kids play area. While the options aren't extensive, they all have super helpful pictorial instructions on how to use the equipment, so even noobs can access the gear.

Randheera Kanteerava Park
Along the Rashtreeya Vidhyalaya Road (Metro green line) on either side are various parks, and when your little one is having a gala time at the Chandavalliya Thota (which you wish you could also access), skip all the, er, rather unique human sculptures and statues and head to Randheera Kanteerava Park and workout under the gazebo. With all the basic workout gear (they occasionally even have weights in the storage rooms), you can exercise under the shade come rain or blazing sunshine. Just don't hog any of the equipment or forget your child!

Sankey Tank
One of Bangalore's bigger man made lakes, Sankey Tank can be accessed through Malleshwaram or Sadashivnagar. Apart from enjoying the natural beauty of the lake, there enough urban wildlife to enjoy while you're out on your run. The outdoor gym focuses on basic cardio with stationary cycles, walkers, and basic chest press equipment. Apart from that, there are community groups that do yoga and meditation at the space meant specifically for that. Even the kids' play area has exercise friendly bars and jungle gyms!

Ulsoor Lake
This one had to be on the list, as generations of people have used the lake and running track (and park) around it for fitness activities, and is now ideal for circuit training. Apart from a good run around the lake while enjoying a gorgeous sunrise or sunset at Ulsoor lake, the park has some basic workout equipment for leg presses (never forget leg day), reverse shrugs (and all the things you can do on exercise bars), and even sit up stations.

Comments