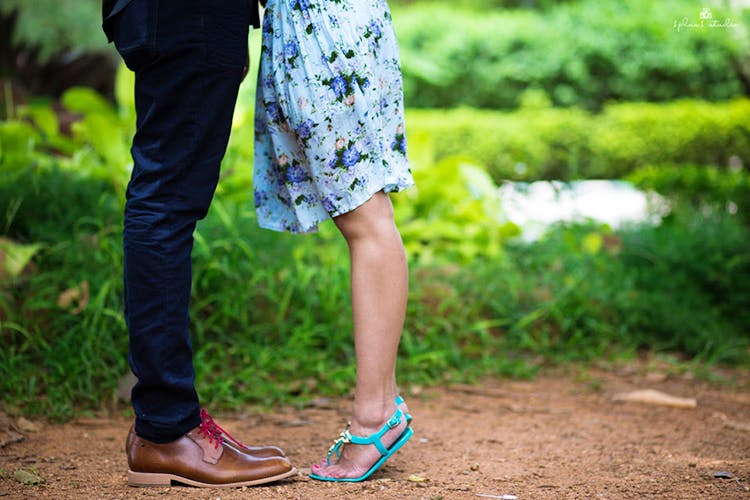 Gorgeous Pre-Wedding Shoot Locations In And Around Bangalore For The Perfect Picture
The wedding day is undeniably one of the most significant days in a person's life, and so is the journey leading up to it. This journey must be captured and cherished, wouldn't you agree? Sometimes, all you need is simply, gorgeous, tucked-away locations and a sprinkle of magic with the camera. Some of those are exotic locales like Jim Corbett National Park or maybe the sands of Rajasthan. But often even in a concrete jungle like Bangalore, there are small islands of charming secret beauty. Here are some of the best pre-wedding photo shoot locations in Bangalore.
ITC Windsor
Do you want your pictures to ooze grandeur and elegance? ITC Windsor hotel is your place for a luxurious pre-wedding photo-op. With you and your photographer exploring the glamour of the beautifully constructed hotel, this might just create some of the best memories for you and your love. They only allow shoots if you're having a function at the hotel, and that too just before or after your party, not on an alternate date or time.
Bhoga Nandeeshwara Temple
Linger at and explore a historical or religious place while your photographer captures some masterpieces. Bhoga Nandeeshwara Temple, dedicated to Shiva, offers for a pious environment and hence a good start for your journey ahead. But whether you're a believer or not, the location lends an interesting and even historic edge to your photos. Located at the base of Nandi Hills, it is really very picturesque.
Elements Resort
This gorgeous place outside the chaos of the city provides greenery, starlit halls and amazing customisable décor. They make for a riveting visit and also provide for a perfect backdrop for your pre-wedding photographs. If you're looking for understated luxury, look no further.
Bricklane Grill
Bricklane Grill provides the perfect ambience and everything about it is just so personalised, genuine, and beautiful. Chic, cosy and very good in print, you can go all out with the design of this place. Plus, it's swimming pool leaves scope to have even more fun. We love it.
A Makalidurga Trek
For the couples who are nature lovers or adrenaline junkies, nothing could be better than a hiking trail. Makalidurga, situated just 60 kilometres form town, is the perfect location. The lake surrounding it, the railway track passing through the bottom of the hill and the enchanting view of the sunset from the top – all great backdrops for the adventurous. Of course, it is also a photographer's dream come true.
Which locations from these gorgeous settings do you think best suites you? Tell us in comments below.
Comments