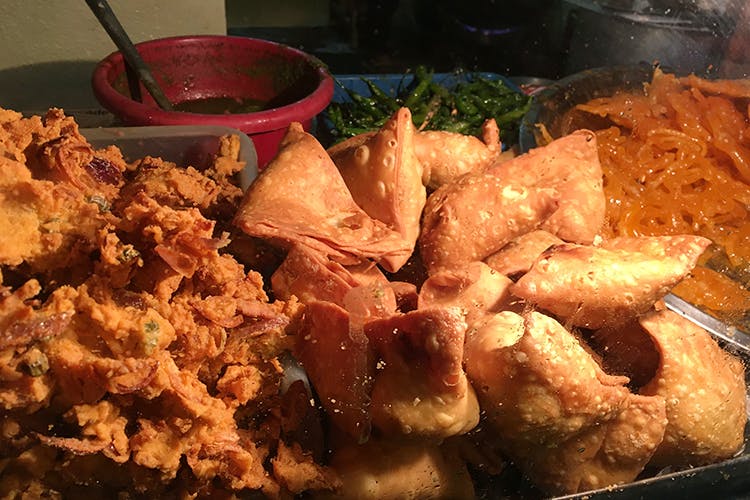 Looking For An Evening Snack? Head To Rajasthan Famous Hot Jalebi & Samosa IN SG Palya
Shortcut
Are you from the north, craving samosas? Or are you just craving samosas? Period. Rajasthan Famous Samosa will sort out all your snacking cravings with their hot samosas, jalebis and pakodas.
Who Is It For?
Those who are always looking for an evening snack. For samosa lovers and those who love spice.
What's The Ambience Like?
Well, ambience would be a way too sophisticated word here. The joint stands on the narrow streets of S G Palya, from where you can see the Bagmane Tech Park traffic pouring in. You either stand and enjoy samosas on the street or you can parcel it home.
Must Eat
Samosas of course! They have only 3 things on their menu. The shop's board is actually their entire menu.
How Was My Experience?
The freshly fried snacks are authentic and all kinds of awesome.
#LBBTip
The best option is to parcel these, go home and eat. As you might not find enough space to stand.
Comments