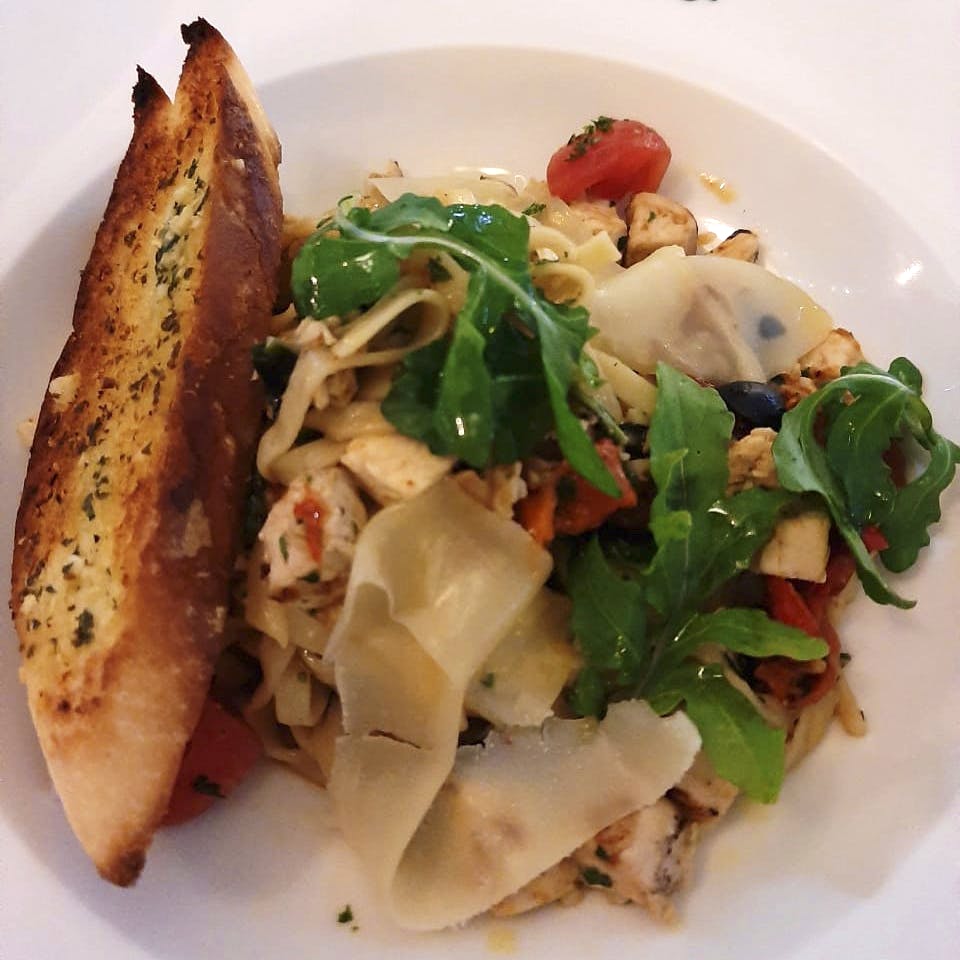 What To Eat In Whitefield Across Budgets
If you thought travelling to Whitefield for lunch or dinner might need a passport (we do tend to exaggerate sometimes), then it is totally worth the trek. From Vietnamese to Italian and Maharashtrian to Punjabi, the globe, as well as the far-flung corners of our country are represented in Whitefield's culinary map. And what's more, there is something for everyone, whether you are looking for a fancy, fine-dine experience or want to splurge on a nice restaurant for lunch, but on a budget, our list will have you covered.
Toscano
We love their Toscano Signature Goat Cheese Salad (ask for Smoked Salmon or Aged Parma Ham as a topping) as we do their Pesto alla Calabrese. For mains, look no further than Toscano's thin-crust pizzas, Aglio Olio style pasta, sinful risottos and lamb chops stuffed with mint, apricot and feta. Perfect for lunch, Toscano also gets a thumbs up from us for its events calendar choc-a-bloc with baking and cooking classes, kid-friendly birthday menus and elaborate brunches.
Suryawanshi
Sabudana Vada, Kande Pohe, Batata Vada and Misal Pav for breakfast, full-fledged Maharashtrian thalis (veg and non-veg) and specials from Kolhapur, Malvan and other regions of the state for lunch. Plus fresh catch of the day, fried or curried. We are sold!
Kapoor's Cafe
Perfect for a heavy-duty Sunday breakfast or brunch, Kapoor's Cafe serves up stuffed parathas, grilled sandwiches, Puri Aloo, Chole Bhature and more. Try their pocket-friendly meal combos if you want to make your breakfast into a full-fledged meal. Ask for the special white butter to be mopped up with your parathas. Whitefield is lit, y'all!
Boondocks Bistro
Burgers, steaks, sandwiches and pasta are the mainstay of this bistro. Try their elaborate Weekend Brekkie (The Hangover, English, American or Hinglish breakfasts) or steaks such as Beef Stroganoff and Garlic Pork Chops. Ideal restaurant for a nice lunch.
The Fat Chef
If you're going here for lunch, start with their Beetroot And Feta Cheese Salad or their Jalapeno Tartlets. They have a small but nice sushi menu, and their wholewheat thin crust pizzas, pasta, sandwiches and sizzlers are other highlights. Our favourite: the Burmese Khowsuey and the Lemongrass And Ginger Crème Brûlée.
Chez Mariannick
This endearing little creperie offers a set menu, and is known for their wonderful crepes (made out of wheat flour) or Galettes (crepes made out of buckwheat). The set menu allows you to order a salad and choose either two, three or four mains (with unlimited salad, water, juice and bread). We suggest you go for the Le Bergere (French Goat Cheese, cream, and onion jam) galette from the savoury options and choose the La Belle Helene, a sweet crepe stuffed with pear, chocolate and cream. Their thin crust, wood fired pizzas are equally popular and you can ask for a wholewheat base at an extra cost. And if you are alive after the French-style onslaught of cream, cheese and all things heavy duty, do end your meal with a Creme Caramel.
Herbs & Spices
A bungalow converted into a restaurant, Herbs & Spices has a cosy ambience. And, adding to that, they have a spread of Indian and global cuisine to please your palette. So, there's everything from Thai Pumpkin Soup and quesadillas to pasta and desi options like Sarson Ka Saag to choose from. This is the place to head out for lunch.
Comments