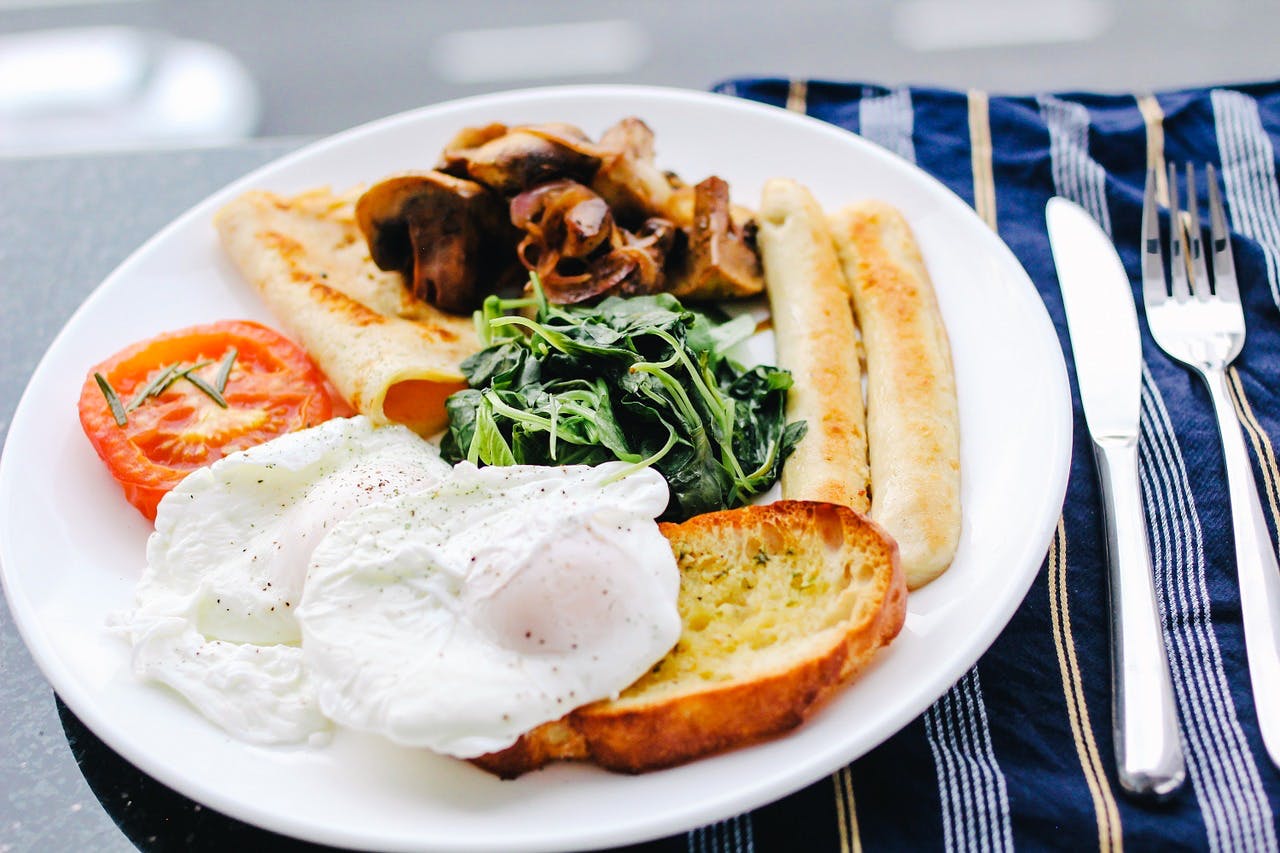 Treat Yourself To A Full English Breakfast At These 7 Places
We love breakfasts, especially English breakfasts. There are just so many elements in it that one can never be bored. For the uninitiated, an English breakfast (also called a full breakfast) consists of bacon, sausages, eggs, grilled/fried mushroom, tomatoes, buttered toast and baked beans (phew!).
While there are plenty of places doing breakfasts right, there are very few that offer the perfect 10 English brekkie. These are our favourite seven in town.
The Brew Room
In a very short span of time, The Brew Room has become one of Delhi's favourite breakfast places in town. Between 8am to 11am, drop by this outlet to try their 'Something English' breakfast that comes with all the full brekkie elements and also, orange juice (other than tea/coffee options obviously). We know their breakfast window is short, but it's so worth waking up early for.
The Coffee Shop
Hey, they might have a plain ol', boring name, but there's nothing plain or boring about their food. We love their full breakfast and even more so, their freshly-brewed Colombian Coffee. A meal here is our recipe to make a bad day so much better.
AMA Cafe
AMA is one of Delhites' favourite cafes in town and rightly so because it has managed to charm every visitor with its beautiful interiors and even better food. While we have to admit that over the years, their food quality has relatively gone down, it still is a great place for breakfast lovers. Be sure to reach here as early as possible for their comforting (and filling) English breakfast, and you'll know you've started your day on a good note.
Elma's Bar, Bakery & Kitchen
With its floral porcelain crockery, vintage wooden furniture, and their high tea menu, Elma's is your typical Victorian cafe. Naturally, they're the kind of folks you'd assume can get a full English breakfast right and they do too (so very right!). Juicy sausages, grilled tomatoes with the right amount of smokiness, and the fluffiest of omelettes is what you can expect here.
Hauz Khas Social
When you want to enjoy a good meal with even better drinks, heading to Social is a no-brainer. Surprisingly, it's also an epic breakfast place. They've actually got a few interesting breakfast trays like The Hangover Special (with vitamin water too) and Dhingra's Punjabi Breakfast (Parathas FTW!), but if an English brekkie is what you want, try Sid's Very Posh Breakfast.
Cafe Tesu
Cafe Tesu is a great place for all things we love in life - cakes, tea and breakfast. They do the perfect 10 English breakfast with the fluffiest of eggs we've had in a while. Their portion size is also huge so make sure that you drop by empty stomach or get a person to share your meal with.
Another Fine Day
Gurgaon folks, pick Another Fine Day for when you want to enjoy a classic full breakfast but don't want to travel all the way to Delhi/Noida. Also, if you're up for a boozy brekkie, pair your meal with a red or white Sangria. Grab a spot at one of their many cosy corners and rest assured, you've got yourself another fine day.
Comments