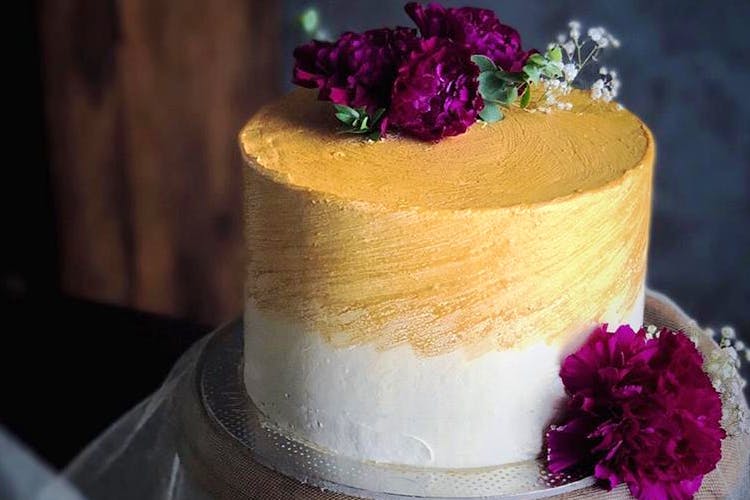 Seven Chennai-Based Home Bakers You MUST Try For Delish Desserts
Brown Hut
7 kinds of yum brownies and a chilli chocolate brownie made from one of the world's hottest chilli pepper, if you're a brownie lover, this one's for you. They also have a make-your-own brownie - just choose your brownie, sauce, and toppings! Brownie flavours include triple chocolate, caramel, brookies, walnut, Ferrero Rocher, and Nutella. You can make your brownie in just three simple steps. They have eggless brownies too.
Price: INR 220 (for 250 grams) onwards
Sweet Heavens!
Sonali does art on cookies. She's tried watercolour effects, stenciling, and stamping, where she uses edible food colour as ink. You can get customised cookies for weddings, baby showers, and just regular days, in flavours like chocolate chip, spiced chocolate, spiced honey, and brown sugar.
Price: INR 50 onwards
Pastry Maniaa
Home-baked cupcakes, cakes, cakepops, and jar cakes in flavours like vanilla buttercream, chocolate truffle, strawberry buttercream, and tiramisu. Aren't you hungry just reading this? This place makes the most drool-worthy cakes with kitkats, oreos, Cadbury's and all our fave chocolates from childhood. They also make customised cakes like a camera cake and doll cakes. Their chocolate overdose is a must-have.
Price: INR 60 onwards
Sugar Brush
These Pinteresty, premium liquor cakes will make you drool the moment you see them. Keerthy bakes Beer Truffles and Whisky Chocolate Cakes with stencil, palette knife painting techniques, and watercolour effects. The flavours include pistachio cream cheese, chocolate, and salted caramel, chocolate and chocolate cream cheese, lemon blueberry, lemon meringue. Jameson, Glenfiddich, Jack Daniel's, Black Label for whiskey are the liquors used. Try the Wheat Beer Cake or Whisky Chocolate Cake with Salted Whisky Caramel.
Price: INR 1,000 onwards

Cakeistry
If you're looking for customised cupcakes, Cakeistry will make it look amazing. Their customised cake for a dentist (with all the dental equipment!) is our fave. You can get cupcakes with teeny tiny footballs and a trophy on top. Their recent cupcake told a story of two people in love, with two tiny people and symbols of Columbus and San Francisco on the cupcakes! Want a Shin-Chan or Minions cupcake? They make those, too!
Price: INR 100 onwards
Sugar Rush
Get cake pops in flavours like vanilla, chocolate, red velvet, and more. Also, people are loving their fudge brownies with milk chocolate drizzle. Their Christmas sugar cookies have adorable designs and art on them. They also make tiny little mini cupcakes, customised cakes, and cupcakes.
Price: INR 35 onwards
Bake My Day
From quirky animal illustrations to ice cream drip cakes, Bake My Day will truly #MakeYourDay (see what we did there?). Their trippy cake batter art and superhero-themed cupcakes are our fave. They also baked a chocolate cake with a woman wearing a red dress with a huge bottle of absolute vodka (relate, much?) and it's all cake! Watch our for their Christmas-themed cakes, cupcakes, and other treats.
Price: INR 80 onwards
Comments