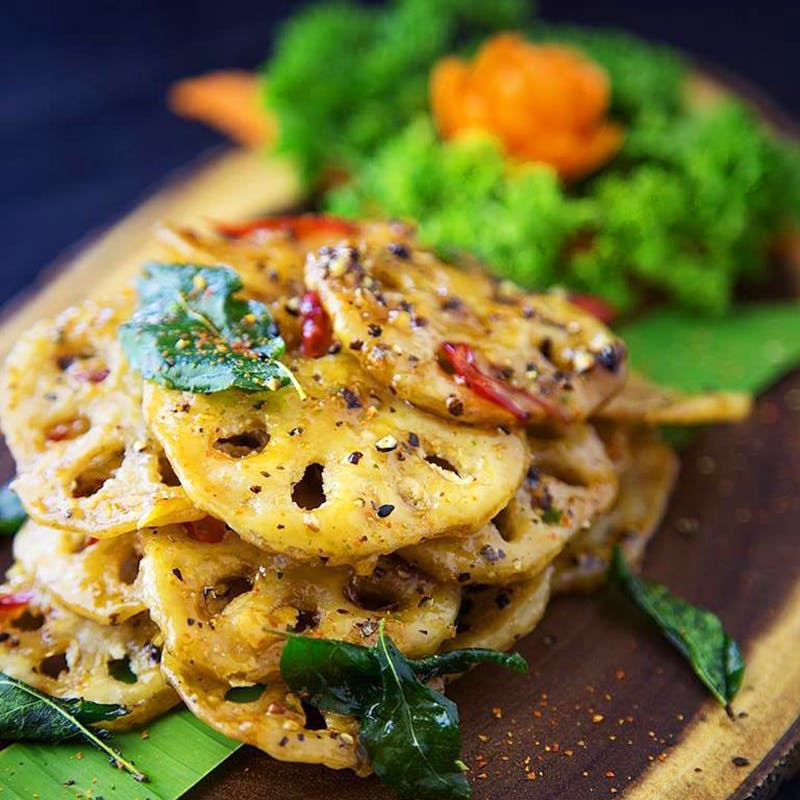 Bistros To Grills - Best Dine-in Places
Phoenix Marketcity is possibly the most loved weekend hub to go to for a crazy brand shopping and plaything. From premium apparel and jewellery, there's nothing you can't find there! However, at the end of all that tiring bag carrying, it is obvious for some hunger rats to attack your tummy. With sizzling aroma coming from each corner, we understand how irritating it could be to search the humongous battlefield like malls, especially with your family. Fret not! We have the perfect guide for the best dine-in restaurants in Phoenix Marketcity. Check it out.
Jonah's
Looking for some continental food? Jonah's on ground floor is the shiz! From cheesy spaghetti combined with panko chicken to their pizzas and burgers, this place makes for an amazing dining experience.They also have Japanese special cuisine with ramen and Japanese curries as well. For some sugar rush, you can hog on pastries and cookies or perhaps go for a waffle?
Price for two - INR 800
Kobe Sizzlers
A sizzling plate of the meal makes for a filling dinner. Kobe Sizzler on the 1st floor makes some thrilling tandoor and grill items. Succulent meat and sauteed vegetables, you are in for an extravagant experience. They have continental options as well. They often have combo offers going on wherein you can easily opt for a three-course meal with soup, main course and dessert. With the sizzle and the steam coming from your meal plate, you couldn't have asked for a fresher meal.
Price for two - INR 1100
Chili's
Looking for some luscious steaks and mega burgers? Then Chili's American Grill and Bar is your place to be. Located on the 2nd floor of the mall, they serve Mexican and American food. Go for their cheesy quesadillas or their thick sizzling burgers topped with a fried egg or their spicy veg fajitas! They also have an option of serving unlimited soft drinks and lemonade which they serve in huge beer mugs. If soft drinks are not your thing, then you can also go for their mocktails. Your kids will love their nachos.
Price for two - INR 1400
Mainland China
Tummy craving some fine Chinese? Mainland China it is! Located on the 1st floor, Mainland China has some of the finest Indo-Chinese options to choose from. Start with some steaming dumpling and move on to their range of noodles options from Vietnamese glass noodles and Japanese wheat noodles to Singapore spicy noodles. They also have tons of vegetarian as well as seafood option. Don't forget to end your night with some desserts. We suggest a sizzling hot brownie with ice-cream!
Price for two - INR 1800
Copper Chimney
From aromatic Mughlai to masaledar Tandoor, Copper Chimney on 2nd floor is the kind of restaurant you are looking for to go with your family. From their saffron-based mutton boti biryani to long grain aloo dum biryani, you can totally belt in on some Mughlai flavours. Their range of kebabs are just as exciting and include options like tandoori kebabs, seekh kebabs, Reshmi kebabs and more. They also have soft music which gives a regal ambience to your dining experience!
Price for two - INR 1200
Rajdhani
Confused as to what to order? Rajdhani will help you out. They specialise in providing customised thalis. You can get Rajasthani, North Indian and Gujrati food easily and you don't even have to worry about vegetarian options. All of their dishes have an authentic touch to it. End your meal with a perfect bowl of halwa or some jalebi. You will get a taste of Indianess in everything.
Prices for two - 1200
Punjab Grill
A gourmet fine dining experience, Punjab Grill on the lower ground floor gives you flavoursome gourmet Indian meals. Their take on some of the authentic Punjabi cuisine is commendable. If you are a sucker for authenticity, go for a basic naan and butter chicken combo, it will never disappoint you. A huge glass of sweet lassi makes for a perfectly fulfilling meal!
Price for two - INR 2500
Namma Vedu Vasanta Bhavan
Looking for a pure vegetarian option? Then Namma Vedu Vasanta Bhavan on 2nd floor comes with some delicious options of South Indian and Noth Indian food. Have your share of ghee laden dosas or podi idlis! They even have mini tiffin options where you can take a combo or idlis and vadas and drink it down with a hefty glass of mango lassi. It is homely and makes for a filling dining experience.
Price for two - INR 600
Writer's Cafe
You might have seen their outlets across Chennai and may have fallen in love with it as we did. Phoenix mall has its own Writer's cafe franchise tucked inside the 3rd floor. Loaded with a few family-friendly books, you can head there for some cheesy pizzas, pasta or jalapeno poppers. The best yet are their desserts. Have a bite into their crispy macaroons or relish their creamy pastries and find out for yourself.
Price for two - INR 500
Galito's
How about some raunchy flavours? Galito's on the upper ground floor comes with some spicy African items with an Indian twist. Go for their fiery chicken wings or their juicy heavy burgers. You have the option of choosing from four different sauces which come according to their spice range - low heat, medium, hot and extra hot. Don't worry about the chilly when you can always calm your sizzling tongue with some Malva pudding.
Price for two - INR 1000
Burger King
Now, why won't your kids love a meal of burgers and french fries? If you are looking for a quick bite then make a stop at Burger King on the 2nd floor. While your kid can feel like a king with their signature paper crown, you can place an order for your favourite burger and some classic fries. Afterall, a whopper a day keeps the hunger away. Perhaps end the quick meal with a scoop of softie!
Price for two - INR 300
Comments