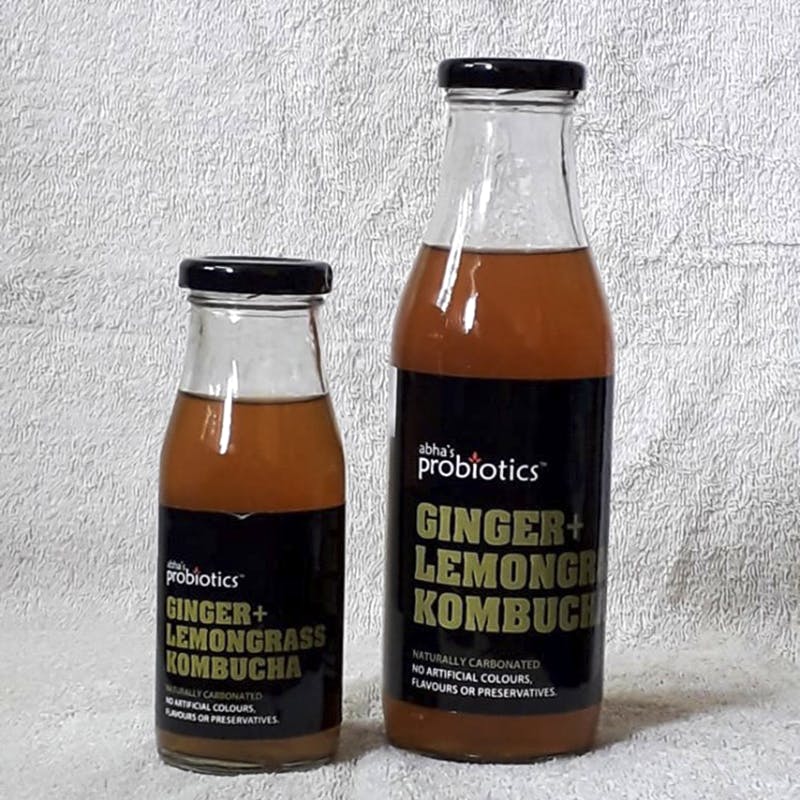 Alcoholic Tea? Here Are Some Best Places In Chennai To Score Some Kombucha!
The hipster elixir is in town and you won't be able to miss it. Say hello to one of our favourites, * drum rolls* KOMBUCHA! Let us first tell you what it is. Slightly alcoholic, slightly fermented, it is a sweetened form of tea with tons of health benefits! With the probiotics present in it, it makes for a great source of antioxidants. And now this Chinese drink is in your town as well. Check out the best places in Chennai to find Kombucha!
Ka Kombucha, Eco Health Organic Store
Udhaya Raja started his brand of manufacturing unit in Chromepet called Ka Kombucha, and we cannot get enough of this strangely sour yet sweet drink out of our minds! They give your flavoured Kombucha in cute little glass bottles with aesthetically pleasing, subtle, earthy-coloured paper wrapped around it! You can find it in Eco Health Organic store in Alwarthiru for INR 200 along with Green store, The Farm Store Green Store and Aruvadai at varying prices.
The Eco Nut
Right from the farms of Mysore, we have got Eco Nut organisation and they have their own organic store in Besant Nagar! Search by and you will find fresh refrigerated Kombucha! They taste a little more like vinegar but refreshing nonetheless. They have other range of fresh food items as well. Ask the owner and he will tell you all about his specially homemade Kombuchas!
Dhanyam Organic Store
With its huge range of organically produced groceries, personal care products, perfumery and much more, Dhanyam Organic Store also has a fresh and chilled Kombuchas! They are present in 9 locations including T Nagar, Anna Nagar, Adyar and Velachery. Their Kombuchas come in two flavours - lemongrass and rose at INR 50 for a 750 ml bottle.
Naturally Auroville Store
How can we forget Auroville when we are talking about all things organic? Auroville has its own boutique in Chennai in two different locations and they have Kombuchas sourced right from the land of Auroville. You might find hibiscus flavoured or rose flavoured Kombuchas. However, they are subject to availability, so its best to call them up and check!
Abha's Probiotics
Abha's Probiotics sell different kinds of enzyme-rich health drink such as Ginger ale, Kefir (organic milk), beetroot kvass and of course, Kombucha! Black tea, ginger, lemongrass and hibiscus, they have a range of flavoured Kombuchas available in stores across Chennai. You will find them at INR 100 for 200 ml and INR 225 for 500 ml. You can always message them on Facebook or Whatsapp to get it delivered to you or find them at the Earth Story, Vaer Organics, The Eco Indian and The Organic Shandy.
Thrive Beverage Shop
Thrive In Kolathur specialises in delivering all sorts of varieties of Kombucha flavours. Along with home delivery, they even have indoor seating if you want to sit and sip on your freshening Kombucha. They have their flavours in apple cinnamon, kiwi mint, banana cocoa and pineapple ginger. Price for two is about INR 200.
Ask Adyasha a question