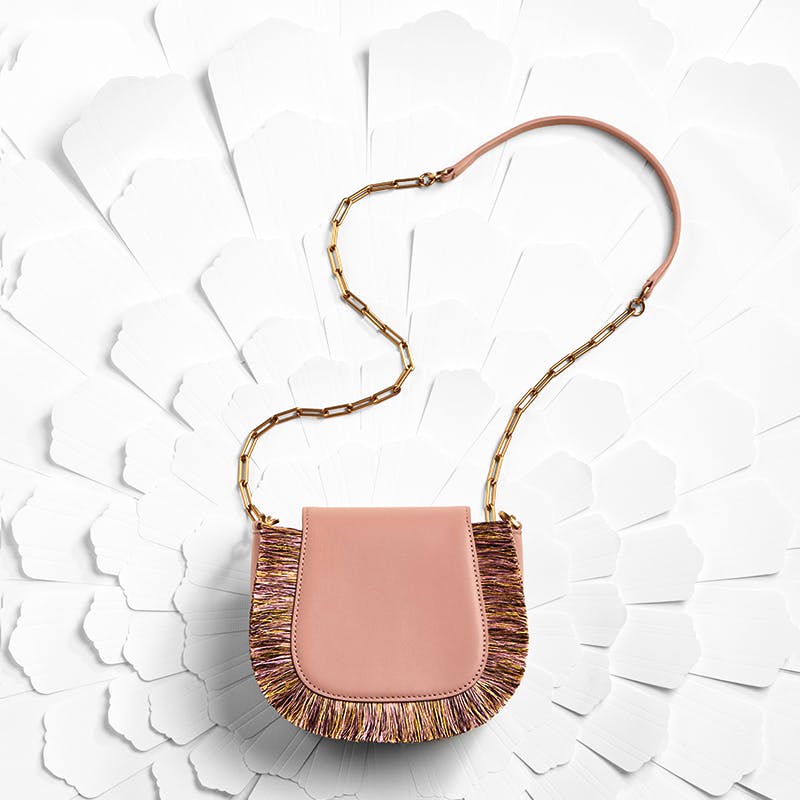 Shoes To Toys: Brands You Must Check Out
Shopping is therapy. Whosoever said otherwise is wrong. It is about ownership and aesthetics! Not everything is about need after all. If you have had your clothing fill, what else could you possibly go for? Next time you are at Phoenix Marketcity in Velachery know that it houses of some of the finest brands across India. Handbags, home decor, cosmetics and even toys; they have some internationally renowned brands along with handmade favourites. This is a list of our favourite stores in the mall that you must check out!
Om Book Store
Alerting the book lovers! Om Book Store on the lower ground floor of the mall offers some of the newest and the classic collections of books. Fiction, technology, spiritual, non-fiction, psychology and encyclopedias, get your search fixed at this book store with prices starting at INR 200. With the bustle of the mall, this is probably one of the quietest corners you will hang out in and omg, the smell is more tempting than ever to make you want to settle there!
Iris
Talking about smells, delicious smells are everything! More than anything, Iris Aroma on the lower ground floor is the fragrance all of us want in our houses. They have got a range of handmade natural aromas from lavender and jasmine to lemongrass! You can get candles, incense sticks and dhoops right here. They even have diffuser oils for you to have an easy spread across the room. With prices starting at INR 300 this store has the power to make you fall in love with scents.
Hamley's
TOYS TOYS TOYS! Hamley's on the 1st floor will make you want to go back to being a child. They have soft toys to plush toys to board games and remote controls. You will even find a variety of barbie dolls along with figurines of your favourite Disney characters and superheroes. They house games for kids of all age group. Searching for a strategic board game to keep you occupied? You can find those here. Prices start at INR 800.
Chumbak
Find the quirkiest addition to your homes from Chumbak on the second floor. They have some flamboyant collection of kitchenware, bedding as well as wall hangings! They have bold colour boxes perfect for storing your jewellery and cosmetics. We love their caricatured and owl bubbleheads well (AND THEIR FOOT MATS) With prices starting at INR 300, these are the happy colours you have been looking to add to make your house a home!
Howards Storage
If you are searching for some premium home goods then turn to Howard Storage World on the 1st floor. Crockeries, bathroom items, beddings and laundry helpers. Make your laundry easy with their ironing boards and bags. Organise your bathroom with their foldable racks. With prices starting from INR 500, you can find some minimal and subtle designs! They add a contemporary and grunge look to your home. They have wine stash as well such as glasses and cellar racks!
Steve Madden
The world is your stage and you just need some glitter to ignite it! Shop your glistening heels from Steve Madden on the ground floor. While it may be at the higher end of the price with stilettos at INR 2000 or more, it is the brand name and luxury designerwear that counts. Their gladiators with spikes are the best! What else could you expect from those who pioneered some of the first stilettos?
Kethini
Kethini on the first floor deals with handcrafted leather shoes for men and women. Not only are they premium but they promote the value of "Made In India" as well. Each of their product is designed by Italian shoemakers while these have been manufactured in Indian factories keeping in mind the heritage of the country as well as the material used. They have casual shoes, formal shoes, sneakers and sandals for both men and women starting at INR 1000. What could be more elegant than a fine Kethini shoe to a business meeting?
Hidesign
As fancy as the name sounds, Hidesign is a brand right from our neighbourhood of Pondicherry. Divided into two floors, it is located on the lower ground floor as well as the ground floor selling premium leather handbags. Purses, totes, clutches and even messenger bags for men, it has intricate designs and classiest of modern colour combos. With prices starting at INR 1000, these are some the bags you must own if you are a fan of leather products.
Charles And Keith
Talking about handbags, how can we forget this Singaporean brand? Charles and Keith on the ground floor have some graceful design handbags that are perfect for a working lady. Subtle pastel tones make the best of bags to be handled! However, best yet are their footwear of beige and dusty rose that makes us squeal in delight. Prices starting at INR 1500, block heels and wedges are both premium, handmade and one of a kind.
Swarovski
All that glitters is not gold but it could just be crystals. Swarovski on the ground floor serves looks. Contemporary and minimal yet it provides one of the world's high fashion designs. Try a ring on and you will know what we are talking about. You will feel like Audrey Hepburn in Breakfast at Tiffany's! They have earrings, necklaces and some eye-catching floral bracelets. You can check out their crystal watches and crafted crystal figurines as well. Their prices start at INR 4000.
Utharika
Taking their pride in exclusive Indian designs and craftsmanship, Utharika Jewellers on the 2nd floor makes and sells some bold and statement pieces of jewellery. You can find necklaces, earrings, pendants and bangles neatly designed on gold. Their prices start at INR 10000. They have silver kundan, gold foil jewellery as well as antique silver to make you feel like the queen you are.
Cex
Specialising in DVDs, videogames and technological gadgets, Cex on lower ground floor deals with second-hand products. You can go green by selling your old phones, iPods or Blu-rays movies and getting them exchanged for cash. That isn't all, you can buy the same at budget prices as well!
Kryolan
Shine like a Kardashian! Kryolan on the ground floor serves looks on a platter with its professionally curated makeup products. They have been providing the film, television and the theatre industry for decades and now you can have a pick on their fine shades as well. Be camera-ready with their photo light compact powder or slay that highlighter with their soft ended brushes! They have a waterproof and light proof range of bases as well. Their prices start INR 1000 onwards and you can buy full makeup kits as well! Give them a flick before you pick them up.
Forest Essentials
Fancy a little nature into your face care routine? Forest Essentials provides the finest handcrafted natural products that work wonders on your skin and hair. Each of their product has been tried and tested by trained ayurvedic scholars to develop the most naturally man-made products for your beauty care routine. Creams, serums, masks and wash, they have different products for different skin and hair type. Products are priced at INR 3000 onwards.
Sculpture
Art that depicts history of a culture. Sculpture is located on the 2nd floor and specialises in retailing of handicrafts that have been collected from nooks and corners of India. These make for perfect gifting options as well as for a great addition to your wardrobe, home as well as your pride of being part of a such a culturally rich country. Their product range includes wood, metal, stone creations and textiles like shawls and bedspread priced INR 1000 onwards.
Comments