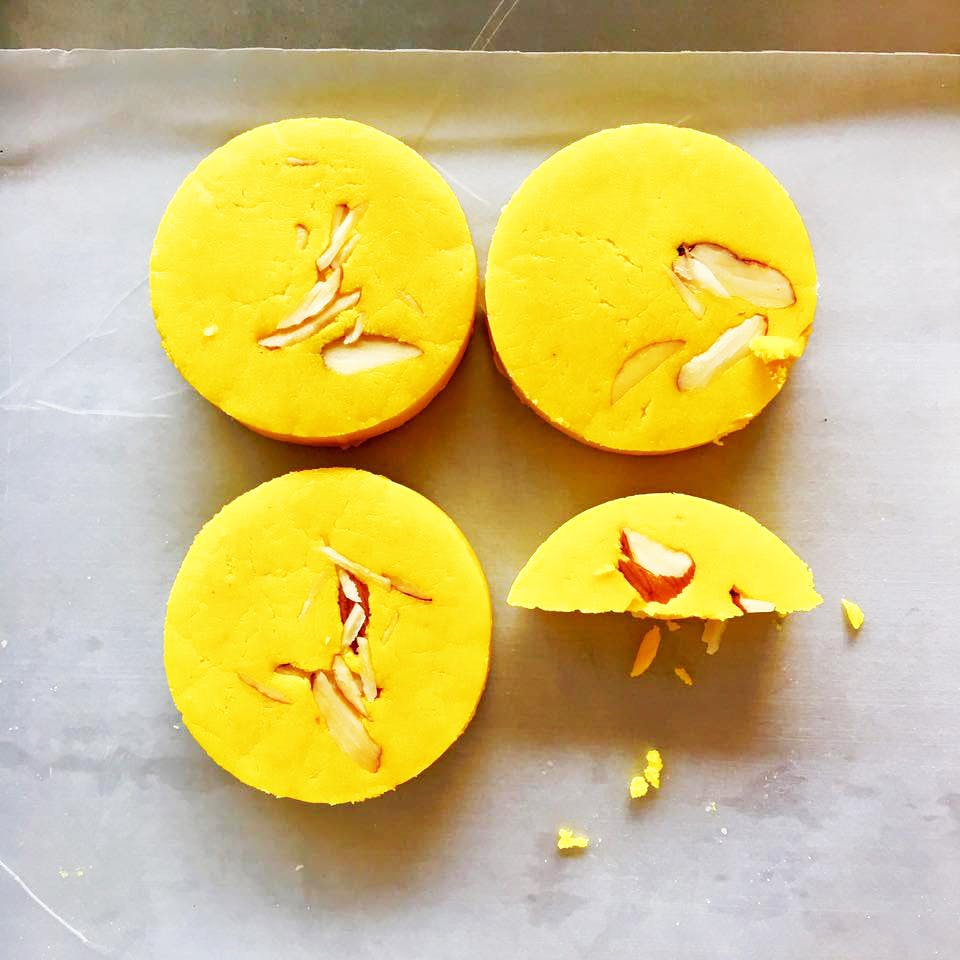 Treat Your Desi Palate To Loads Of Mithai From The Best Sweet Shops In Chennai
Creamy sandesh, hot moong dal halwa, or cham cham - oh we are blessed to be in India that has some of the best sweets in the world. They make us you go weak in the knees and push us to any extent (literally). Now, have it all with this list of best sweet shops in Chennai. May you be blessed with the yummiest delights all your life.
WARNING: Major drool moments ahead. If words like moong dal halwa, rasmalai or kala jamoon make you salivate, we suggest you read this list and take immediate action.
Shree Mithai
A household name in Chennai, Shree Mithai has been spreading joy with its sugary delights for over 40 years now. From dry fruit sweets and fresh milk pedas, kalakand to Bengali sweets like rasmalai and sandesh, Shree Mithai has it all. They also serve piping hot carrot halwa, badam, and moong-dal halwa, all made from fresh and pure ingredients. However, you must try their signature angoori rasmalai and boondi ladoo that are available in both single-serve and large quantities.
The Grand Sweets And Snacks
Serving in over five locations across Chennai, this sweet shop is among the oldest ones in the city. Choose from an array of sweets such as Mysorepauk, angur jamoon, badhusha, basundhi, fruit and doodh halwa and more and you're sure to keep coming back for more. The Horlicks Mysorepauk, in particular, is a must-try if you love ghee-based sweets.
Adyar Ananda Bhavan
The oldest sweet shop in the city, Adyar Ananda Bhavan offers some of the most palatable Indian sweets. From Bombay Halwa, Badam Halwa, Coconut Burfi and Malt Mysorepak, to highly addictive Panner Jamoon, Dry Jamoon, Kala Jamoon, and Mothi Laddu, A2B has a little treat for everyone, with their Bengali and ghee sweets being the most popular ones.
Kakada Ramprasad
Serving arguably the best mothipak in the city, Kakada Ramprasad has become one of the most famous sweet shops in Chennai. Their chilled and thick masala doodh is another hot favourite item among the customers. Loaded with generous shavings of nuts such as almonds, pistas, and cashews while being flavoured with saffron is perfect for Chennai's weather and a true ambrosial delight.
Sri Krishna Sweets
Although formed in Coimbatore, this sweet shop has established itself as one of the most popular sweet shop in Chennai. Known specially for its highly-delectable Mysurpa, Sri Krishna Sweets also has people coming in for its pedas, milk sweets, coconut laddu, and dry-fruit sweets.
Gangotree Sweets & Snacks
With an extensive list of almond and cashew-based sweets on the menu, Gangotree is another great spot to satisfy your sweet cravings. Their milk sweets are equally mouth-watering and include items like milk cake, white barfi, kashmirya kalakand, and baby peda.
Ajnabi Mithai Ghar
From fresh hot jalebis to light and soothing Bengali rasmalai, Ajnabi has been treating Chennaites with its heavenly sweetmeats for several years now. They even have happy hours between 10:00 am to 10:00 pm every day offering great discounts on their sweets. Could life get any better?

Think we missed out something? Let us know in the comments below.
Ask Dipika a question