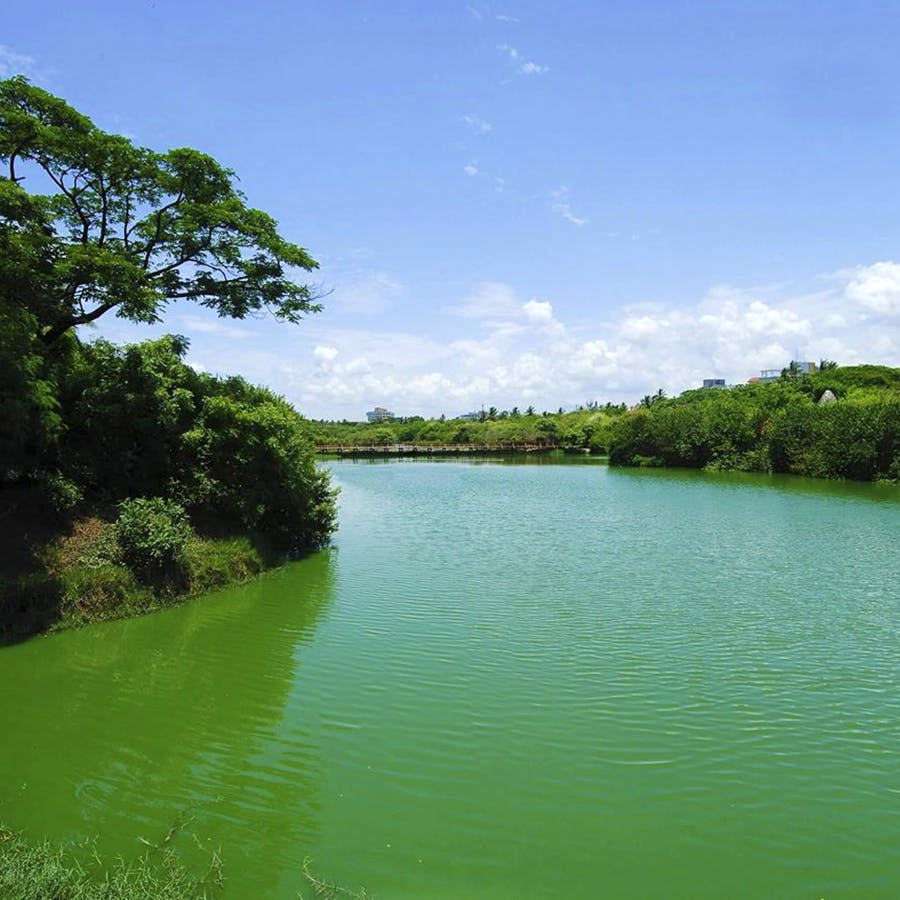 Eat, Travel And Repeat - Check Out The Best Things To Do in Adyar
When we talk about all things great in Chennai, Chennaiites will probably say Adyar among the many. Considered as one of the hip neighbourhood, Adyar boasts of an extensive range of places to go and things to do from arts, culture and nature. Check out your hood with our list of the best things to do in Adyar!
Theosophical Society
With nearly 100 acres of greenery, Theosophical Society is probably one of the most quaint spots in the city to visit. Along with being home to a centuries-old banyan tree, it also houses the Adyar Library which holds books of spirituality from 19th-century handmade bibles to 1000-year-old Buddist scrolls. Along with shrines and being home to different species of migratory birds, it is one of the unique things that you will experience in Chennai. To those searching for a romantic spot in Chennai, no place could be better.
Adyar Eco Park
Set up by the Government of Tamil Nadu in 2011, Adyar Eco Park is a protected ecosystem and home to various flora and fauna. From the hustle of the city, this place remains greatly untouched. It is also known as Tholkappia Poonga and houses over 10 species of mammals, 90 species of birds, 25 species of amphibians and reptiles in over 250 acres of land. Although the permission is granted to only some parts of the park to keep the ecosystem undisturbed, you can always go for an early morning or late evening jog around this park or spend some quiet time listening to the coos of birds.
To know more about parks in Chennai, click here.
Backyard
Adyar also has its own famous anti-cafe,
Backyard
where you can attend open-mics- blind dates, storytelling events and many more. You can book a space for yourself and your colleagues for a creative discussion meet or head with your friends to an intellectual time. They also host several communities meets and have a converse wall. It makes for a great space to meet the people and support groups!
Broken Bridge
When you are talking about beaches and spots, you cannot miss out the mysterious Broken bridge on the way to Elliot's beach. With a stunning view of a river along with the cityscape of Chennai, this bridge serves as a perfect Instagrammable point. If you are in for some adventure, you can always come here at night as well when it is considered haunted. But, if you are not in for it, you can check it out when the sun is going down at its golden hours, grab some snacks and listen to the local tales surrounding it.
To check out more haunted spots across, the city, click here and for more places to view the best sunsets, click here.
Food Walk
From fine dining to finger licking street food, Adyar has drool-worthy collections to fill your tummy and still make it want more. After all, one of the famous chains came right from here which we call as Adyar Ananda Bhavan. You can get street food from bhajis to juices along the Broken Bridge. There are many legendary cafes that you should check out when in the area as well. There's also Azzure Bay for some Chettinad seafood and That Madras Cafe for Italian bakes.
Kartwheel Play Gym
As popular as Adyar is with adults and teens, it is no less for kids. Kartwheel play Gym is probably one of the largest play areas for kids in Chennai covering 5550 sq ft of area. They have a bouncing castle, ball pool, slides, foosball table, spider web climber, and rope slide. They even have fake kitchen and dollhouses for your kids to play with along with books. You can even host birthday parties and attend several workshops for kids. What could be a better way to get your kids out of gadgets and help them socialise and play at the same time?
If you are looking for playtime for adults then you can check out Choas Entertainment for some gaming and laser tag!
Pawsy Pet Club (Luxury Pet Grooming)
Like we said, this hood has something for everyone, so why exclude your pet friends. Pawsy Pet Club is one of the best in the area for their pet foods and medicines. But, it is not just that. They offer luxury rooms to the service of each pet. Along with that, they offer a stylish range of pet grooming services, air conditioning and a special couch as your friend definitely deserves it!
Forum Art Gallery
Started in 1997, Forum Art Gallery has become one of the hubs for showcasing contemporary art, sculptures, photography, cartoon art and ceramics. You can always take a tour and understand artistic aesthetics! The gallery also conducts various art workshops for kids and adults along with hosting exhibitions, poetry reading, story telling and art education. They have recently also started art therapy for differently-abled children. You can also check out their shop if you want to buy any of the artists' paintings or photographs! To know more about the best art galleries in Chennai, click here.
Missed out on something? Do recommend them to us in the comments below.
Ask Adyasha a question