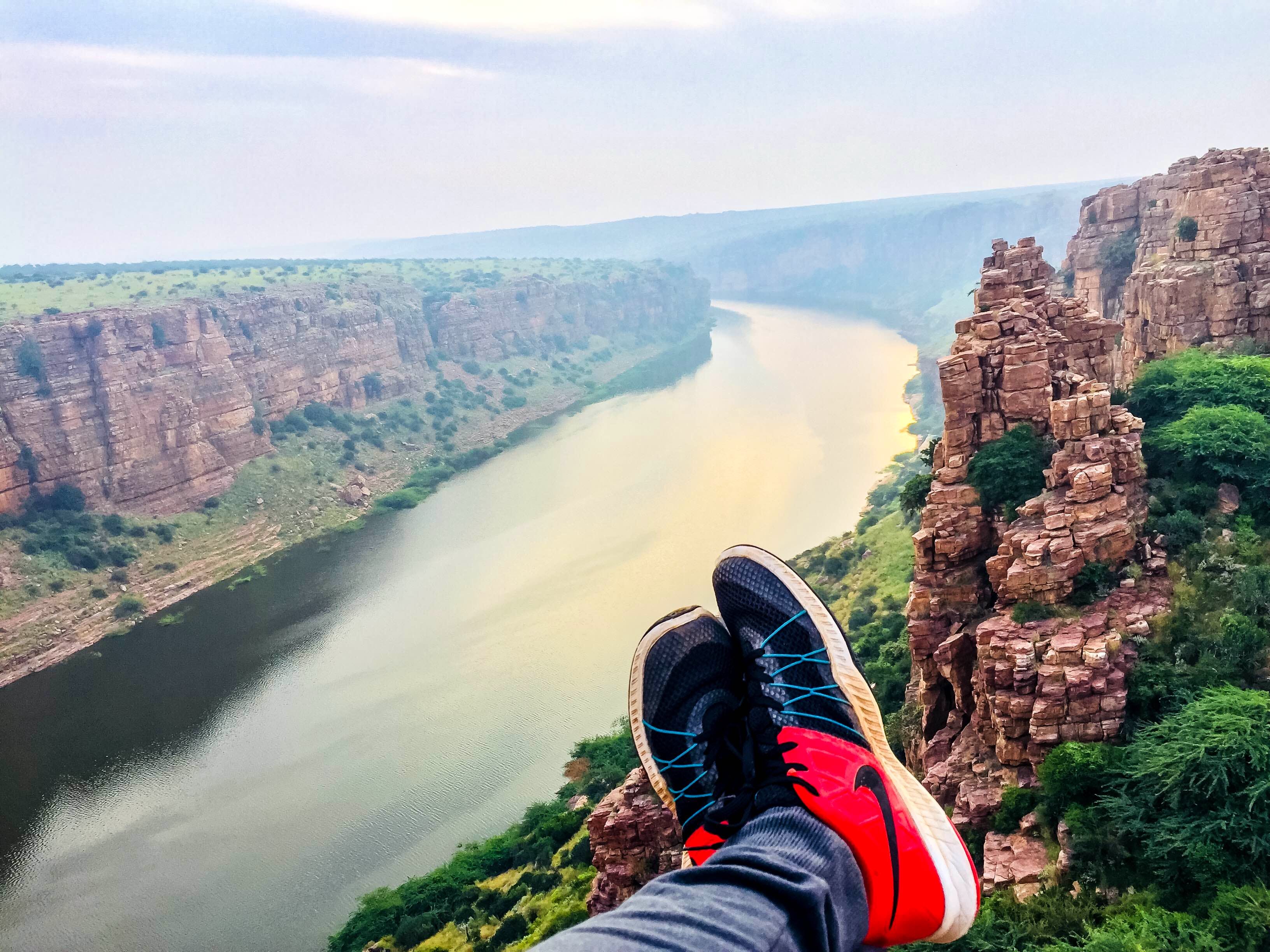 #Wanderlust: Have You Been To The Grand Canyon Of India?
Shortcut
Gandikota, a small village in Andhra Pradesh sits on top of a gorge formed by a river, and is knows as the hidden Grand Canyon of India.

What Makes It Awesome
Have you heard about the Arizona of India? You read that right and this is a perfect weekend getaway to soak in some nature. Known for its breathtaking gorge formed by river Pennar that cuts through the Erramala hills, Gandikota fort (Kadapa district) is known as hidden Arizona by travellers. The mystical charm of the fort and the river that cuts in between makes Gandikota a must-visit for everyone who loves travelling and nature, of course.
The Gandikota fort was built in the 13th century and is made in red sandstone. You can find intricate carvings, perennial springs, and an 8 km perimeter wall guarding the fort. This small, not-so-well-known village is perfect if you are looking to avoid the bustle of the city and avoid those photobombing tourists. You can get there by road, railways, or flights as it's well connected to cities like Bangalore, Hyderabad, and Vizag.
What else can you do at Gandikota? Explore Belum Caves, the Indian version of Antelope Canyons. Belum Caves is the second largest cave system in the Indian subcontinent, where you can see stalactite, stalagmite, and Quartz settlements. You can go to the deepest point called Pataalaganga, which is 151 ft deep from the entrance level.
Wander around in the ruins of Gandikota, they are super beautiful (Don't believe us? See the pictures!). You can camp out and sleep under the stars with the sounds of the river gushing near you. If you love adventure, you can do rock climbing, rappelling, and kayaking. You can also trek from the top of the gorge all the way to the bottom!
What Could Be Better
Go with a group if you choose to camp out. There aren't many food options near the fort and the gorge, apart from very few shops selling snacks and soft drinks. Make sure you pack some before you leave for the day's sightseeing.