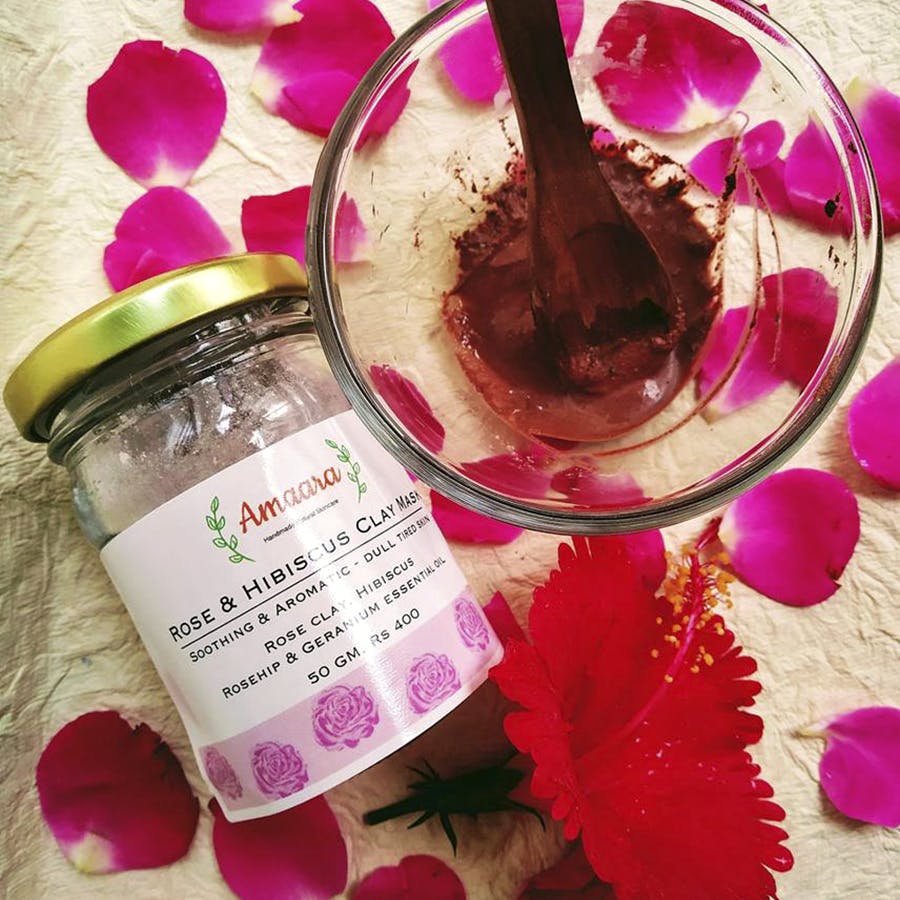 Aromatic. Natural. And Incredibly Effective: We Simply Loved This Brand's Skincare Products.
Shortcut
Soaps, body scrubs, lip balms, moisturizers and face masks. Chennai-based Amaara offers a complete range of natural skincare products starting from just INR 200.

What Makes It Awesome
Offering skincare products made with easily available natural ingredients and secret recipes from her grandmother, Amaara is a vegan skincare brand started by Mahalakshmi Socrates in Chennai. From soaps and face scrubs to body polishes and lip balms, this skincare brand has everything you may need to keep your skin healthy and glowing. They also have an under-eye moisturizer called 'Sparkle under eye' made with highly enriching shea butter, almond oil, and a coffee-infused oil. Priced at INR 250, this one is apparently very effective in combatting those stubborn dark circles!
Their 'Black Mask' is another hot-selling product. Priced at INR 400, this facial mask is made with tea tree oil, charcoal from dry coconut shell and aloe vera and can help you with your acne troubles. We also loved their hydrating and super aromatic 'Tender touch' soap that has ingredients like turmeric, green gram, basil and rose petals powder and is priced at INR 200.
Available in flavors like Candy Rose and Cup oh coffee, Amaara's body scrubs are just as heavenly-smelling as they are effective. Starting from INR 400, these scrubs can be used on your whole body, including your lips. Talking about lips – their Buttermint and Choco mint lip balm also won our hearts. Priced at INR 300, these little babies smell simply divine and leave your lips feeling soft from the first application. We're probably going to get some more. What about you?
More Information
Amaara - Handmade Natural Skincare
Ask Dipika a question