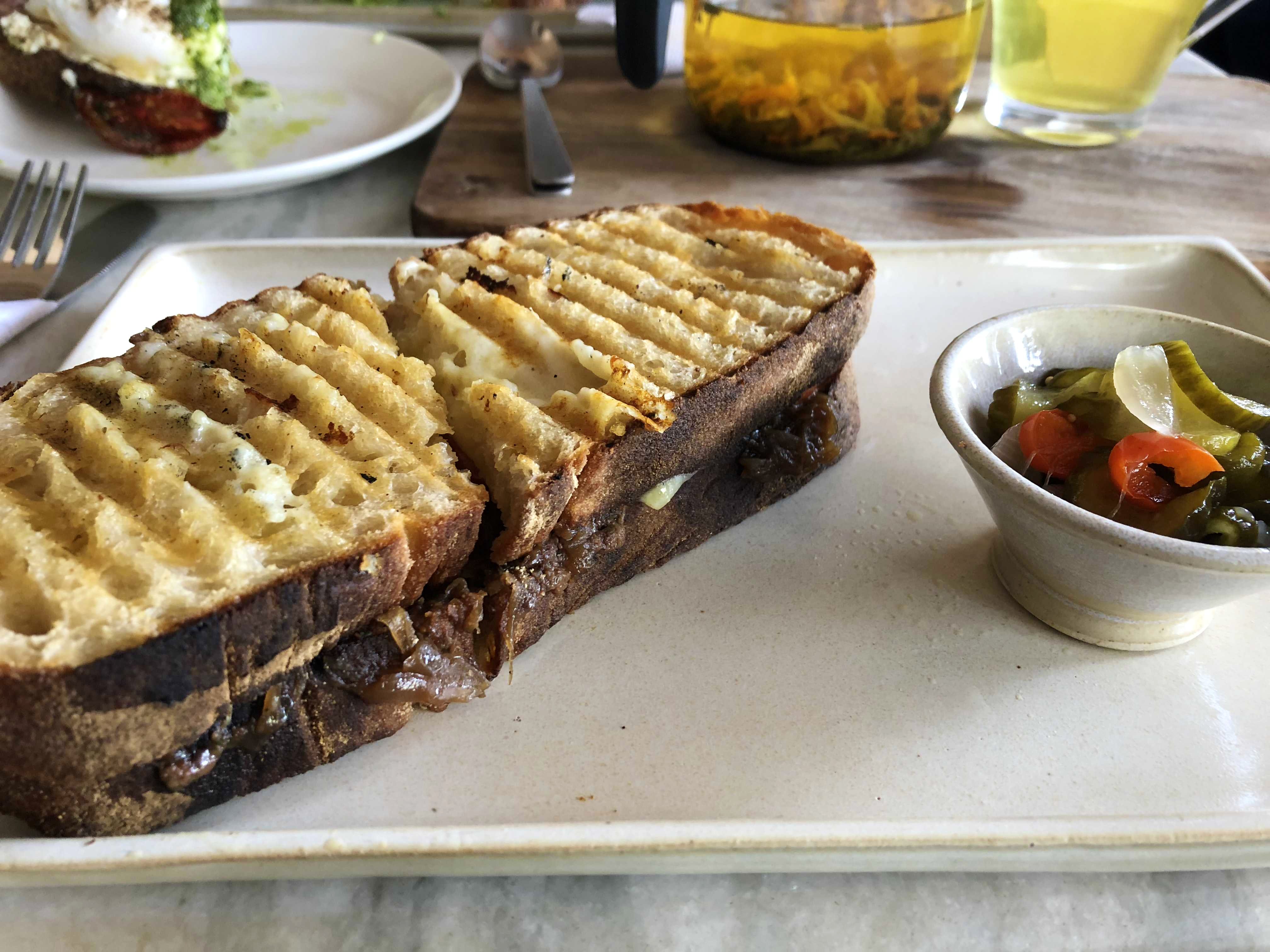 Visiting Auroville? Drop By Bread & Chocolate For A Variety Of Comfort Food & Drinks
What Makes It Awesome
Bread & Chocolate is the kind of place that you will want to keep going back to. Cutesy, warm and efficiency - this little cafe is brimming with good honest food and drink. Grilled sandwiches, buttery melt in the mouth croissants, gooey cakes and smoothies are all up for grabs here, but the absolute show stopper on the menu is their Summertime Tartine-the dreamiest brekkie ever, this one features perfectly poached eggs perched atop sourdough bread and is served with super fresh pesto, grilled onions, roasted tomatoes and crumbled ricotta. Oh, and the coffee is strong, while the teas - like the gentle breeze by the seaside.
What's My Pro Tip?
The fresh bakery stuff, including the cakes and the flaky croissants, finish early so do land up before noon. Also, the place shuts early at 5pm. Do try the cold coffee that is made with coconut milk and a hint of chocolate. Yum!
Anything Else?
This place is run by the folks behind Mason & Co. - also do get your stock of the finest dark chocolates from them.
Also On Bread & Chocolate
Comments