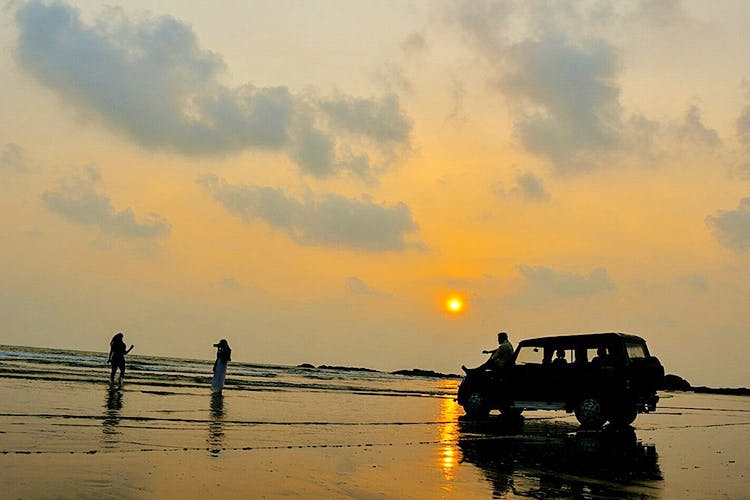 Plan Your Vacations Wisely With This List Of Long Weekends In 2019
The childlike habit of opening the school diary at the start of the year to earmark all holidays carries over to adulthood - only you await it super eagerly. This list of long weekends will be your guide and buddy throughout the year so you can plan those vacays and travel more, which is a 2019 resolution we're shipping hard. We've counted eight weekends (spoiler alert!) this year, so scroll down to find out more.

January 15, 16, 17 Tuesday, Wednesday, Thursday, Pongal, Thiruvalluvar Day, Uzhavar Tirunal
It's the festival of harvest and we're all feeling grateful thanks to our farmers and the calendar. Shoot an email to HR and take Monday off, because technically you're off until Thursday! A long holiday like this warrants an amazing vacay, so flit off to Sri Lanka where you can live in the wilderness.

April 19, Friday, Good Friday
Take Thursday off and plan your 4-day weekend trip. It's going to be peak summer in Chennai, so you can go where the wind takes you - Coorg, Yercaud, and Ooty, Yelagiri, Kodaikanal, Munnar, or Pollachi. Here's a list of homestays you can check into, just under eight hours from Chennai. If you go to Kodai, don't forget to meet George Penner and eat some delish food.

August 12, Monday, Bakrid
Sure, Chennai will still be recovering from the summer season but it'll be rainy and wonderful in Kerala. So, pack your bags and travel to Thalassery's Muzhappilangad Beach, where you can drive your car on the beach, swim, and sail. Visit the Periyar Tiger Reserve in Thekkady and check into the gorgeous Hills & Hues Resort.

August 15, Thursday, Independence Day
If you can finish your work a bit in advance, take Friday off and trip podu. A quick getaway to Pondicherry by the beach sounds good? Check out awesome things to do in Pondy here.

August 23, Friday, Janmashtami/ Krishna Jayanti
This year, it's not just the time for bakshanam and sweets but also to go on a quick holiday. Perhaps someplace not too crowded so you can have some me-time? Hit up Nagalapuram or Horsley Hills and pack your swimsuit and hiking boots. Here are some off-beat travel destinations just under five hours from Chennai.
September 2, Monday, Ganesh Chaturthi
Speak to the HR and take Friday or Tuesday off to get yourself a four-day weekend! Maybe do a low-key vacay and explore Hampi and it's gorgeous heritage sites.
Tuesday, September 10, Muharram
Say goodbye to Monday morning blues and make it a long weekend instead! Bangalore is pretty cold this time of year, so get your gang and head there to party, eat, and relax.

October 7 & 8, Monday & Tuesday, Ayudha Puja And Dussera
On this short vacay, travel to Pichavaram Mangrove forest, a haven for photographers and nature lovers. You can take plenty of backwater cruises and spot unique migratory birds.

Comments