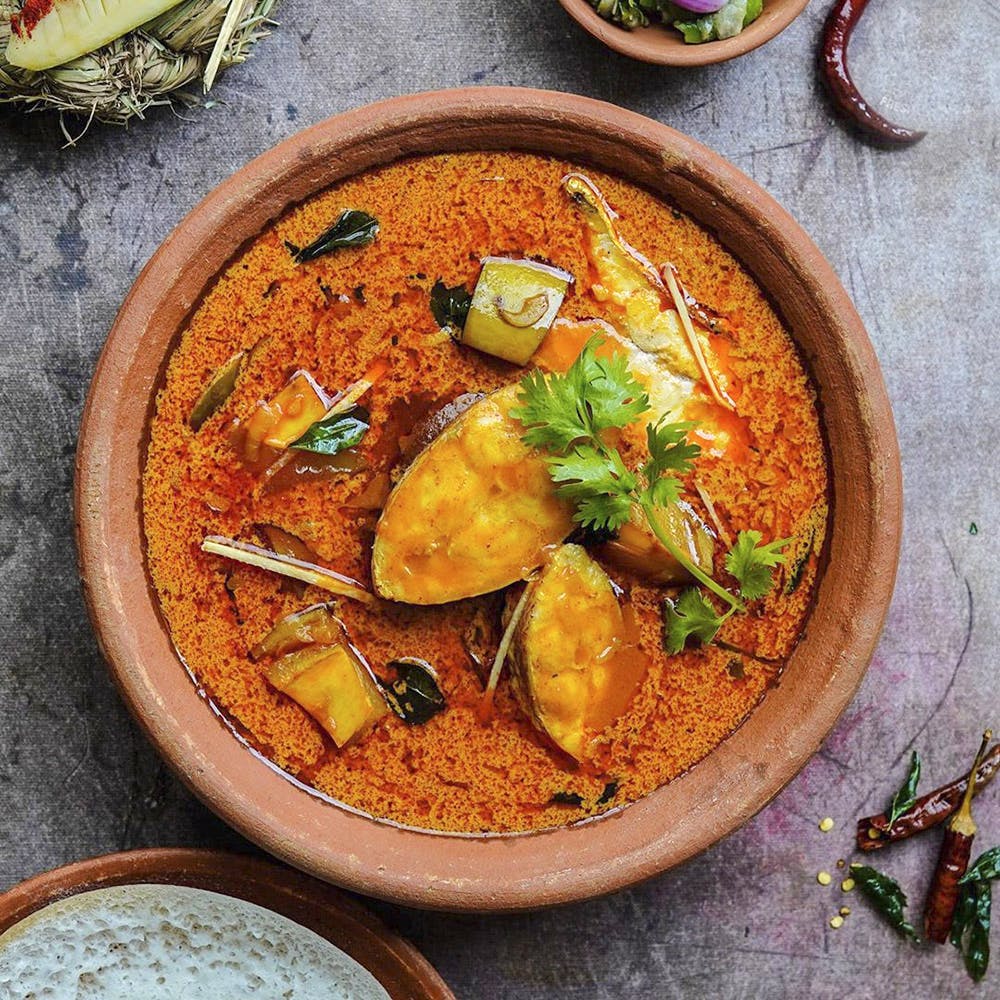 Give Your Tummy Some Food Babies With The Newest Restaurants In Town!
No amount of food is enough food and no matter how many restaurants might be around, we always want a new look. As much as Chennai loves its food, the food loves the city more with every corner sprouting a new cafe or restaurant. Here's a compilation of the newest restaurants that have opened in the city. We hope you drool while you check them out!
Sea Salt, Nungambakkam
The heart of the sea right in the heart of the city! With breezy blue interiors, Sea Salt in Nungambakkam is that homely cafe that will take you through a journey down the memory lane, especially if you are a coastal kid. As the name suggests, they specialise in making seafood - fish, prawns, squid, crabs and even mussels! They add a South Indian twist to all of their flavours with an authentic taste of coconut and tamarind. If not seafood then you can always go for egg, mutton or even chicken dishes. However, they accept just cards.
Cost For Two - INR 500
Pulusu, Anna Nagar
Same Andhra cuisine but in a new location! Pulusu has opened up its next outlet in Anna Nagar with traditional murals on the walls and well lit classic designs. While you have your mind away with the art on the walls, the smell of delicious food will bring you back to reality. They have separate menus for lunch and dinner. Along with their combo meals, you can also try their special meals with pulusu.
Cost For Two - INR 700
Mattkaa - Chaat Cafe, Mylapore
Hidden paths lead to the best chaats! Located in a basement area, Mattka Chaat Cafe is a place to be for every street food lover. From varieties of chaats such as Samosa chaat, kachori chaat, dahi samosa and paapdi chaat, they have lassis as well! Some of us actually wait for the sukha puri after the pani puri venture. Mattka Chaat Cafe has an entire section in their menu dedicated to sukha puri with flavours starting from mayonnaise and ketchup to rasam and podi ! To wash it down, you have homemade desserts and a range of lassis! And it is all pure vegetarian.
Cost For Two - INR 150
Toscano, Nungambakkam
Bangalore's beloved pizzeria is now in your town! Toscano opened its newest branch in Nungambakkam with cheesy pizzas and handcrafted wines. With a delicious range of oven-baked pizza, you will also get various other Italian street delicacies along with a glass of wine. With every meal, they give a complimentary bread basket with tobasco sauce and balsamic vinegar. Not only the place is beautifully and cosily lit but they also have a luncheon offer from Monday to Friday of two and three-course meals. Check out their wine bar as well!
Cost For Two - INR 1200
Cafe Zero, Navallur
Fries lovers unite! This new place will be your new fries place to head to with its budget-friendly menu, experimented fries and cute wooden decor. Although the place is tiny, do not mistake the size for what they offer. Head with your friends after a movie night to grab some meaty fries or cheesy garlic bread. They even have gooey chocolate shakes. For now, they just accept cash!
Cost For Two - INR 500
Convo@17, T-Nagar
While Convo@17 already has a branch in Adyar, they have gotten themselves closer to the locals of T-Nagar as well! Outdoor seating with covering trees and lit fairy lights make it a spacious place to hang out on a Sunday afternoon. Books, games and food - you couldn't ask for a better combination with the breezy outsides. They specialise in making continental and Italian food. Take a bite of their baguette varieties. Smoking area, kids area and a gaming zone - they will have you busy and if you are lucky, you could fetch yourself a free dessert as well!
Cost For Two - INR 1000
Ask Adyasha a question