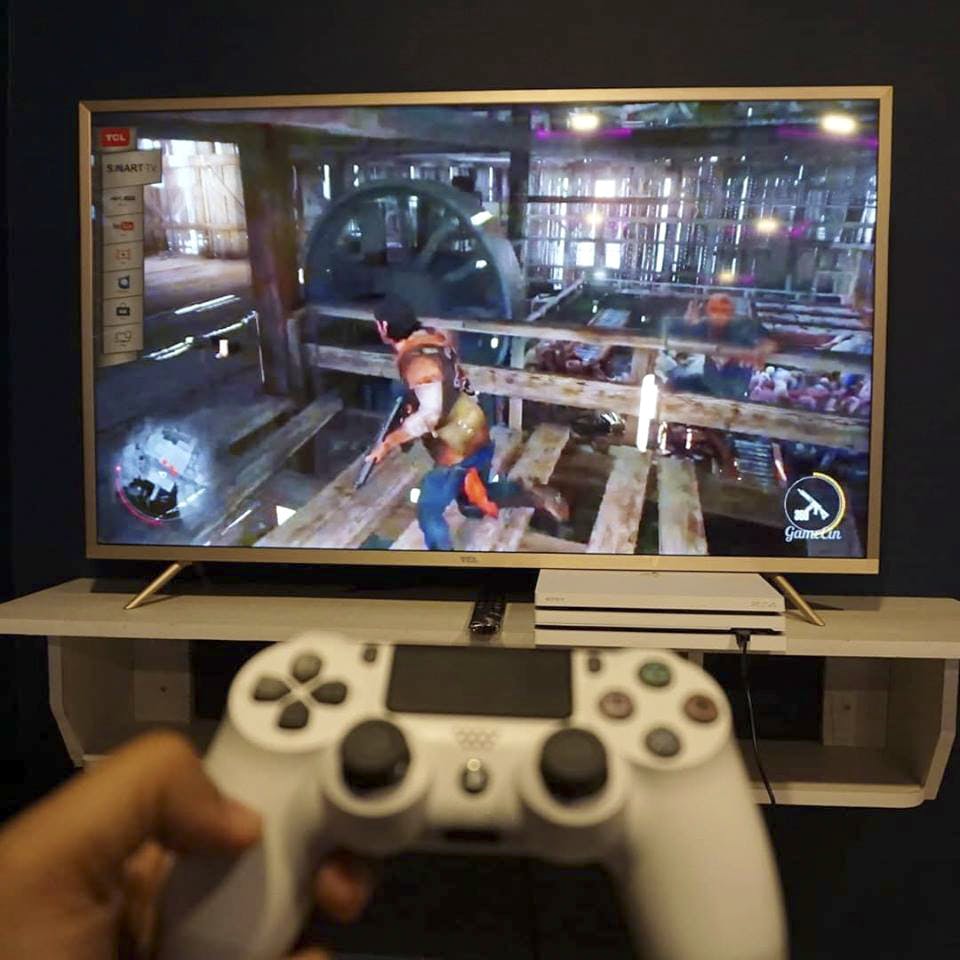 XBox Or PS4: Here Are The Top Gaming Places In Chennai
Gaming in Chennai has been around since the dawn of internet cafes and with gaming becoming more accessible, people just choose to play at home. So we've found some of the best gaming places and cafes worth going to. PS4, Virtual Reality, Xbox, what's your poison?
Blur
The oldest gaming café on this list, Blur was the first large scale gaming places in the city that wasn't in a dingy room in a converted house. The three-floor setup has plenty of stations for console (PS4 and Xbox One), VR (Xbox Kinect and Wii) and PC gaming. The PCs are souped up and can handle most current generation games at 4k resolution. They've stocked each gaming station with quality gaming accessories including bucket seats and noise cancelling headphones, too.
For more info, click here.
Arknemesis
If you thought Blur was big, then Arknemesis will blow your mind. The massive setup in Ispahani Centre houses 68 high-end gaming rigs, PS4 Pros, and 21 inch 4k LED TV's, and if that doesn't blow your mind, note that the space is 6800 sqft big. Just like Blur, there's PC, VR and console gaming, along with a collection of popular games on all major platforms for you to enjoy. What's more, they're community focused and host local CS: GO and Dota tournaments from time to time and even do parties for birthdays and corporate events.
For more info, click here.
GAMEtric
The newest gaming place on this list is the exact opposite of the first two entries. It's a very small outfit that has just six PS4's in the entire café. However, they're on this list for a very different reason. The space is designed like a gamer's den and has minimal frills save for bean bags, consoles, and HD TVs, along with a café to recharge between sessions. If you're a gamer who doesn't fancy the cliched titles like Fifa 18, WWE or NBA 2k18 then you'll enjoy GAMEtric as there's plenty of games from other genres that are super popular too like Dragon Age Inquisitions and Last Of Us.
For more info, click here.
Elite Gamer
This medium sized gaming café has the best of both worlds when you compare it to Arknemesis and GAMEtric. Situated in OMR, Elite Gamer has both PC and console gaming and has enough stations to keep a group of 20 happy. The gaming PC's are built with the current generation of peripherals, so expect everything from NVidia GTX 1060's and monitors with 1ms response times. They host tournaments regularly and appeal to the E Sports crowd with their devout League of Legends and Dota fans, but also have a single player game fan base that eagerly plays new releases like Far Cry 5 and so on. They're also the cheapest place to game with rates being as low as INR 50 per hour!
League Of Extraordinary Gamers
Bangalore born League Of Extraordinary Gamers has made its way to Chennai and has set up shop in Nungambakkam. If being a competitive gamer is your dream, then LXG best be your temple. These guys are pioneering Esports in India and regularly host large scale tournaments. Their gaming cafes are top of the line and built by brands like Nvidia and Asus, rest assured you won't be bothered by technical difficulties in this gaming place.
FunCity
If you're looking for that rush playing mindlessly fun games, head to FunCity. Arcade games, racing games, and challenges with teddy bears, stationery, and candy, yay! And, you win tokens, which you can use to buy stuff. Ah, bring on the childhood joy!
Oasis Gaming
Mobile, browser, Pc, and console games, you can have a tournament at Oasis Gaming. They've got games like Final Fantasy, Battleship Empire, and Hidden Dragon. Oasis is known for having popular Asian games too.
Playerz Gaming
This 24/7 gaming centre is for all game-o-holics. They are known for their awesome equipment, including Virtual Reality headsets which show with 4D imaging. They also conduct gaming contests and challenges frequently.
VR Galaxy
VR Galaxy has become Chennai's go-to and best gaming zone, thanks for the four zones they've got - Exhilarate, Immersion, E-Sport, and Competing. With the latest virtual reality technology and games like Walk On Plank, Bug Shooter, and Roller Coaster, you're sure to be mind-blown.
Comments