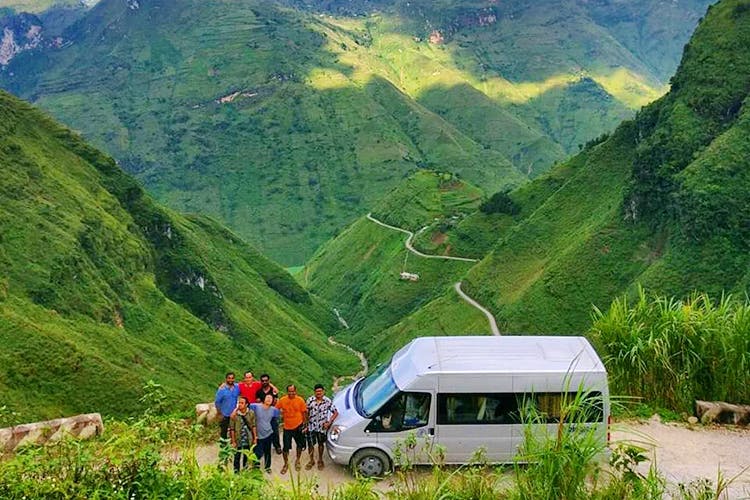 Tag Your Machas Along And Explore The Best Of Places With These Top Travel Companies In Chennai
No matter how many times you go to a place, it is never enough to know everything about it. Heck, the more you search in your own city, there is always something new to discover. On the other hand, planning a trip is probably the worst part of it all if you are visiting a place for the first time. Why not leave it all to travel companies? Discover things in places you have travelled to a gazillion times and be a traveller in a foreign place with these travel companies!
Storytrails
Storytrails specialises in cultural and heritage tours in and around Chennai and what better way to experience the place than on foot. Walk the streets to experience it from a unique perspective all curated for your conveyance by Storytrails. Peacock Trail takes you around Mylapore's temples and cultural street while British Blueprint Trail takes you through the colonial remnants in the old Madras. They also conduct walks in Puducherry, Madhurai and Trivandrum! They have also recently introduced audio tours. Who needs a tour guide when you can know everything just with the plug of headphones. After all, every street has a story to tell, all you have to do is walk the road already taken.
Puliyogare Travels
A foodie's dream come true, Puliyogare Travels takes you on a culinary ride around Chennai like no other! These food walks take you around historically defining streets to experience the best of Chennai's street food. Along the way, you discover and experience the locality and feel a little closer to the city. Not only South Indian delicacies but also mouthwatering varieties of smaller communities who have settled in the city decades ago, they offer a wholesome journey. They also conduct these walks across other South Indian states to offer you the best of local cuisine.
Wandermile
If you are one of those who like to take the roads less travelled then Wandermile has all the help you'll need to explore not only places around the city but also across India. Stargazing and camping to authentic cultural trips, Wandermile will take you on a journey worth remembering in a lifetime. Local trips start at just INR 800. They conduct treks to well-known destinations like the Himalayas but forget taking the same old usual routes! Along with the trip, they develop the whole itinerary with food, accommodation and travel! They have also planned international trips for you to travel like an explorer and not just a tourist. Sit back, relax and leave all your planning to them!
5 Senses Tours
Touch, smell, see, taste and feel - 5 senses of our body is what 5 Senses Tours focuses on, an all-around journey from the soul of a place. They hold pride in their country's rich culture and heritage and believe that the best way to travel is to know the people of the place. You can know the taste of local cuisine at the hands of a localite in their own house or understand the art and history of silk weaving through a day's trip in Kanchipuram around weavers. You can even opt for an archaeologist guided trail through the caves of Maharastra. Through these walks, they also make you aware of the livelihoods of people and how people give a place its life. They currently operate in Tamil Nadu, Kerala, Karnataka, Maharastra and Kolkata. Sustainable travel all the way!
Milesworth Journeys
Customising and designing travel since 1994, Milesworth Journeys is a luxury travel company giving you an experience of landscapes, wildlife, food and people! Not only do they focus on Chennai but are also present in India and elsewhere around the world; making the globe come a little closer together! They have started business and corporate travel customising travel for foreign delegates and expats across the world. They help you in budgeting, renting cars and booking flights! Explore the deserts of Rajasthan with kids or watch the sunrise of Kanchenjunga or dive into the rich heritage of Chennai through Coromandel travels or even the dense forests in Vietnam! It is your one-stop travel solution.
Blaffer Food Tour
Food, food and food! It is as the name suggests, Blaffer Food Tour is all about food! Curating food trails in Chennai, they are not just about history or culture but believe that the way to the tummy is the way to your heart. Street food walks, kebab walks and dessert walks to even pub hopping walks, they are everything about what the city has to offer. When we say reasonable pricing, it is as much as just INR 99! They have recommendations for newbies in the city and even personally customise a walk for you upon request. Get eating!
If you think we have missed out on any companies then do mention them in the comments below.
Ask Adyasha a question