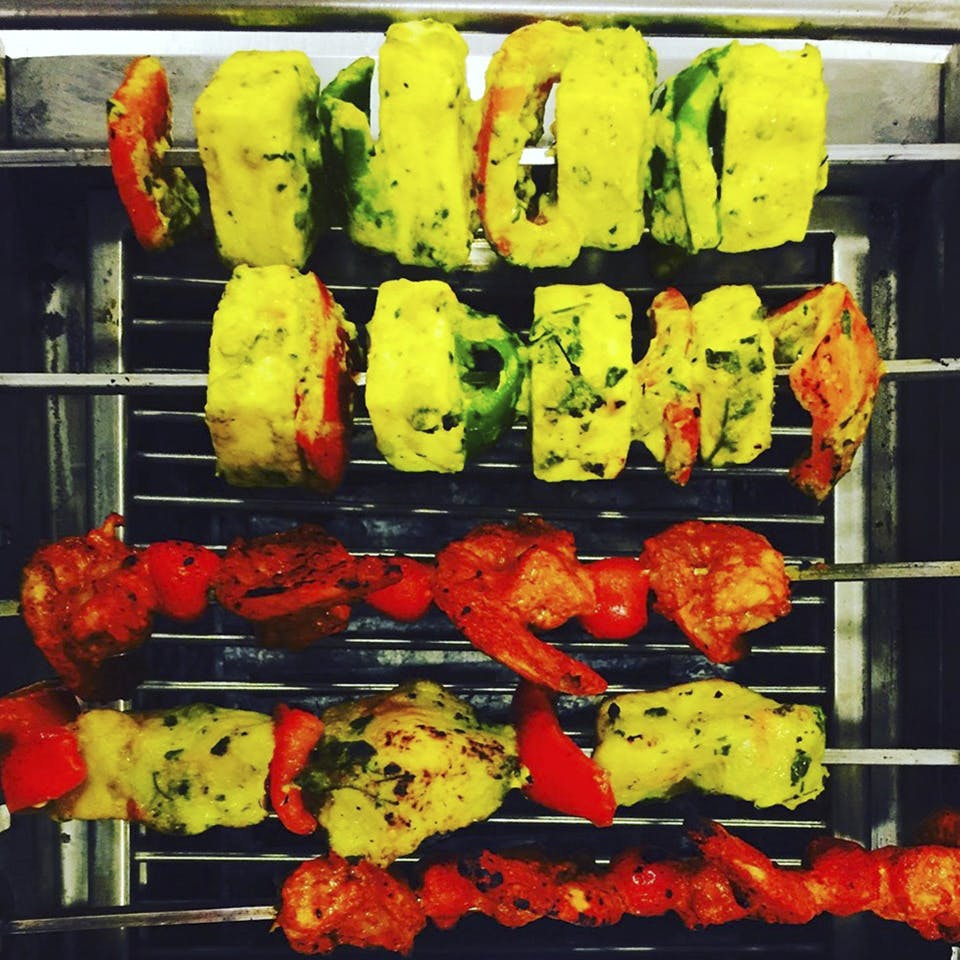 Lushy, Juicy And Spicy, Eat Some Yummy Meat At The Best Barbeque Places In Chennai
With the charring of masala and the sizzle of the grill, you will be served with steaming food on your plate. Barbeque and its ways have a different experience to it in and out of your tummy. The burning of the coal with that smokey aroma, you couldn't just ask for more. Craving some grills while reading it? Well, you have come to the right place where we take you through the best barbeque places in Chennai.
Coal Barbeque
Grill, grill and grill! Coal barbeque is located in three locations across Chennai - T.Nagar, Velachery and Navallur. The only thing that calls you here, THEIR BUFFET! They have a lunch and dinner buffet starting at INR 653 and for kids below 9 years, it is INR 322. You can order your options from veg or non-veg and grill them to your own liking! We loved their grilled watermelons and honey garlic chicken. But they have options of paneer, mushrooms, fish and prawns as well. Since it is a buffet, you can go around trying different main course and desserts as well.
Price for two - INR 1400
Barbeque Nation
Ah, the good old Barbeque Nation! How can we skip it? They are located in 7 places across Chennai and are known for pioneering the unlimited barbeque buffet offer! They excel in the Do-It-Yourself concept. Choose your starter and they will bring it over to your table where you can grill it to your liking. They have options for both veg and non-veg buffet. They have kebabs as well! Go for their malai paneer or mutton seekh kebab - they are customer favourites. If not, they have many more options to try out. If it's your birthday then you are in for a song from the waiters and a free cake!
Price for two -INR 1500
Mexicano Griller
Food fiesta in here! Mexicano Grill in Nungambakkam excels in making Mexican food and more so ever, in Mexican BBQ. Coated with tangy and spicy sauces, you can get your options from chicken, fish, prawns as well as cottage cheese. They have fusion options of grilled Mexican chicken rice and grilled chicken tacos as well. Although, we love their sizzling barbequed jerk chicken wings! They have brunch as well as buffet options. They have special seating for the disabled as well as a smoking zone.
Price for two - INR 800
The Black Pearl
Aye-aye, matey! As much as Jack Sparrow loved his Black Pearl, we love ours in Shollinganallur even more. With live barbeque grills at each table, you get the chance to dine-in between skeletons, under the chandeliers and with Jack Sparrow and Barbossa at this Pirates Of The Caribbean themed restaurant. We love their saucy Jamaican potatoes! They have other vegetarian options of potato, gobi and mushroom as well. As for non-vegetarian, you can feast on any meat you want to. Our favourite would always be their traditional BBQ chicken wings.
Price for two - INR 1500
BBQ Bro's - The Backyard Barbeque
Searching for some cheaper and quicker options? Then we have got BBQ Bro's restaurant serving old school backyard barbeque to you. They have got three different types of chicken options and you can choose from their quantity of full, half and quarter. However, our favourite is their saucy wings with their special homemade mayonnaise. The mayo really steals the thunder! Although it is rather sad that they don't have barbequed options for vegetarians, you can still go their fresh fries and cheeseballs and down them with some mocktails or special shakes.
Price for two - INR 400
3B's - The Buddies Bar And Barbeque
A part of the legendary, Absolute barbeque, 3B's in T.nagar is creating hustle through the town! With their vast options of grills and kebab, forget going home without being full till your throat. With their humongous options of meat from chicken, seafood and red meat to their kebab platter and number of vegetarian options, we love their playful ambience. Better yet, you can always down them with some margaritas which cost only INR 160!
Price for two - INR 1200
Smoke Hub Barbeque
Watch your food slowly get charred and drool from your mouth at Smoke Hub Barbeque in Vadapalani. With live barbeque counters at each table, you can order your fill of meat and enjoy the feast. The waiters will be by your table helping you out with the barbeque. Their buffets starting at INR 699 for lunch and dinner are the ones to look out for. Their American Corn grill is as good as their honey BBQ chicken. Although, our favourite will remain them battered prawns! They have a live cooking counter as well where you can customise your own pizza.
Price for two - INR 1500
If you think we have missed out on any, do recommend them in the comments below.
Comments