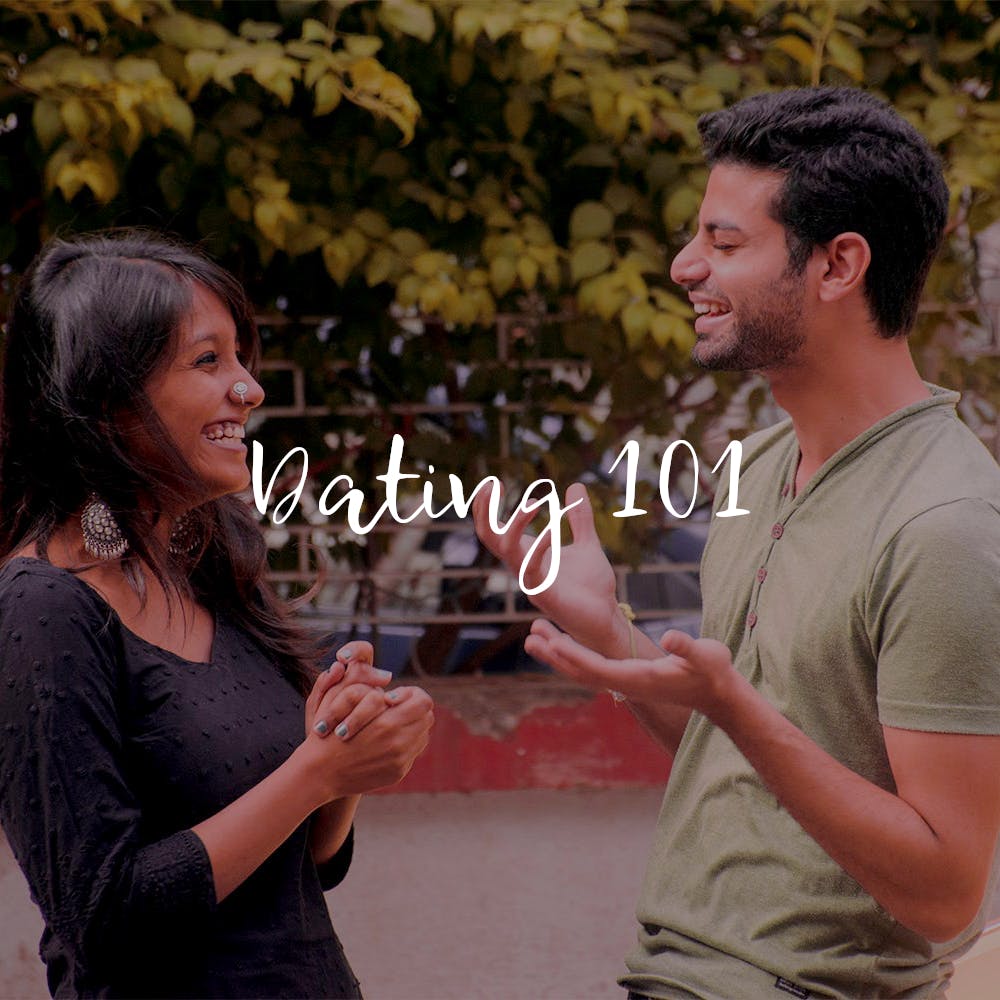 7 Cafes That Are Perfect For Your First Date With Bae
First dates are always special and most memorable. A sprinkle of fondness, a dash of laughter, and butterflies in your stomach, are some of the things that happen on your first date. But what's even more important is the place where you take your partner. Here are a few cafes to go to on your first date to make it memorable.

Cafe De Paris
A huge house with glass doors, this cafe literally has a huge tree in the middle of the room. Illustrations of Paris, vintage bicycles, and an iconic bench to sit on and take a picture, this cafe is all things French. They have sandwiches, burgers, pizza, pasta, salads, and super appetising desserts starting INR 300. They have live music too, so if the conversation gets awkward, tune into the strumming of a guitar.

Chamiers Cafe
Dreamy lights, vintage photographs, and a history to tell, Chamiers Cafe will make your date feel like they don't want to go back home. Get a table by the window on Friday night and enjoy a pasta or salad under the canopy of the chandeliers. There's a seating area outside where you can get some privacy, too. If it rains and the soundtrack of Midnight In Paris comes on, you're sure to fall in love! Main course starts at about INR 370.

Wild Garden Cafe, Amethyst
With black and white square floors and free space around, this cafe feels like walking into a huge chessboard. But, if you go to this cafe, make sure you sit outside along the paths paves with grass, flowers, and trees. The subtle lamps and ivy creeping up the chairs will make you feel like it's just you and your date in the middle of a tiny forest. You can eat sandwiches, pasta, and more starting INR 300. The food's a bit pricy, but the warm colours and the feel of the cafe make up for it.

The English Tea Room
Amber greens and Turkish browns, this cafe has a splash of vibrant Victorian colours. Get the full English experience at your date from finger sandwiches to high tea starting INR 150. Don't forget to indulge in more than 15 types of tea that tingle your taste buds. Are you both better with books than words? Pick up an Enid Blyton book off the shelf and drown into your childhood with your date. We bet it will make you tell funny stories about yourself.

Madras Square
Cosy up at Madras Square on ECR. This cafe has a studio apartment feel to it, and feels like looking through blue tinted glass. You can take a walk outside on the green lawn or look out at the picture perfect view while you sip on some Chardonnay. What's more? This cafe is budget-friendly with soups starting at INR 130. Pair your pasta with beer starting INR 230.

Kipling Cafe
Sit in tiny huts and recreate magic from an older time at this cafe on ECR. You could sit out and have a more medieval feel to your date, or cosy up inside between the red walls of the cafe. Thai food platters, pizza, and more starting INR 300.

The Brew Room, Savera
Quaint and cosy, this cafe is all things romantic. With coffee brown benches and greenery around, it feels like you're sitting in a park. You can do a brekkie date with waffles, French toast and croissants starting INR 250. This cafe is known for its burgers, so don't forget to try that out. They have opened up in VR too. Read more here.
Comments