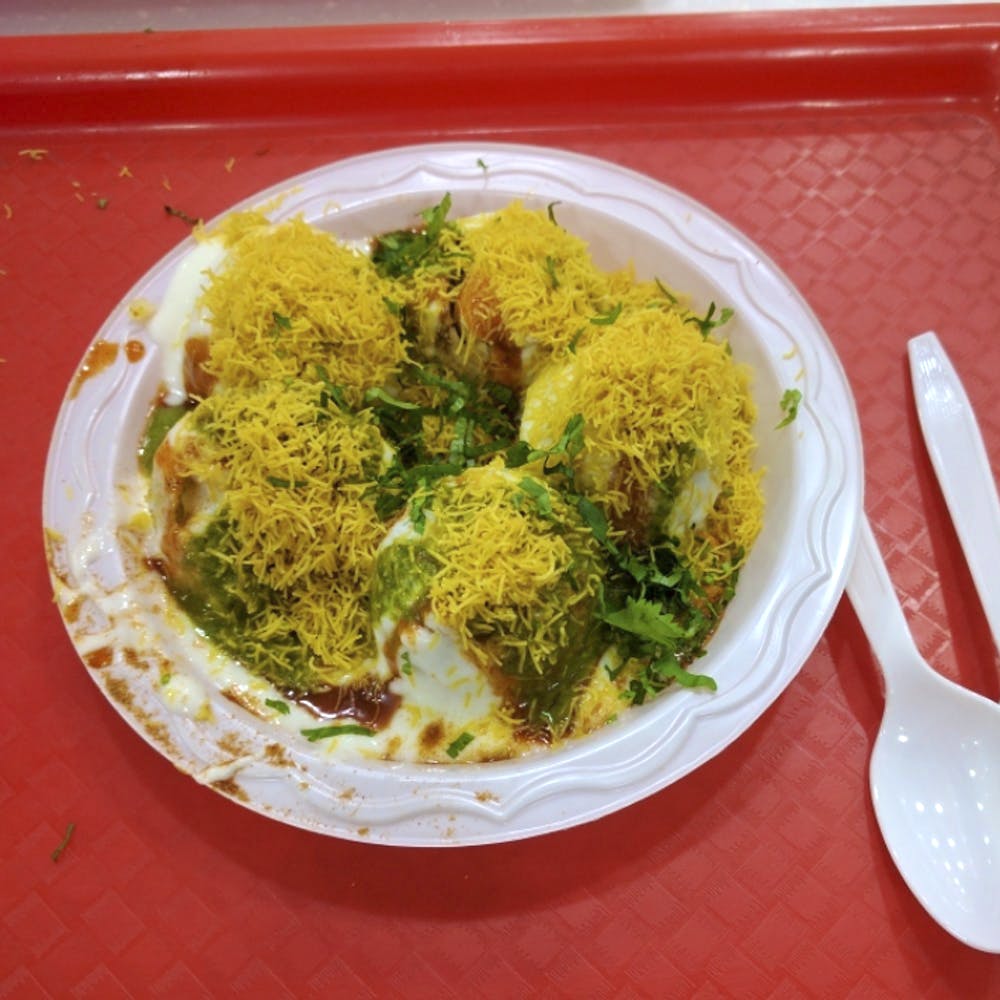 From Murukku Sandwich To Dahi Papadi Chaat, Check Out This List Of The Best Chaat Shops In Chennai
Yes! There's more to Chennai than idly, vadas and dosas. Check out this list of best chaat shops in Chennai and find out for yourself!

Links
Known for offering some of the wackiest combinations of delish chaats, Links is certainly one of the best chaat places in Chennai. From mouth-watering murukku sandwiches and nippat chaat to Bombay style sev puri, corn bhel and lahori aloo chaat, you can find the best of Indian chaat here, all under one roof.
Nungambakkam Chaat Corner
Known to have pioneered pani puri in Chennai, Nungambakkam Chaat Corner is one of the most sought after chaat places in the city. Having opened shop about 18 years back, this place is super budget and offers a slew of drool-worthy chaat like Tikki Chaat, Tikki Chola, Samosa Chaat, Aloo Chaat, Dahi Puri, Dahi Papdi Chaat, Bhel, Pani Puri, Churmur, and Jhal Muri.
Gangotree
A popular snacks and sweets shop with multiple branches across the city, Gangotree can satisfy all your chaat cravings. Raj kachoris, aloo tikki, katori chaat, laccha tokri chaat, pani puri, bhel puri, sev puri - they have it all. Their pani puri and dahi papaadi chaat in particular are highly recommended.
Sri Keshav Chats
With over 25 chaat varieties, Sri Keshav Chats can really make you feel like you're in Delhi or Mumbai hogging on some mind-blowing chaat from the streets. From sev puri, dahi puri and bhel puri to options like pizza pani puri, bonda dahi chaat, dahi aloo tikki chaat, you can totally treat yourself to a fun, gastronomical experience here.
Hemanth Chat
Keeping things simple with pani puri, bhel puri, dahi puri and cheese masala puri, what we love about Hemanth Chat is that they've maintained the freshness and gob-smacking flavours of their dishes all through these years. Go there once and you'll find out why they have such loyalists lining up everyday for their chaat.
Maya Chaat
Sowcarpet is a one-stop shop for all your chaat cravings. But there are also some to die for chaats here that you won't find in any other shop in the city. In this case we're talking about Maya Chaat. Serving one of the best sukha puris and paani puris, Maya Chaat specializes in onion kachori chaat that comes with spicy mint chutney, yummy onion and potato filling, pakodi and curd. Try it once and you're sure to keep coming back for more.

Shree Mithai
Along with yummilicious sweets, Shree Mithai also offers some refreshing chaat! There's dahi puri, dahi papadi chat,Delhi pani puri, bhel puri, Raj kachori, chaat kachori, lacha tokri - basically any and all kinds of chaat. And the best part, the place is super clean and the flavours are on point!

Comments