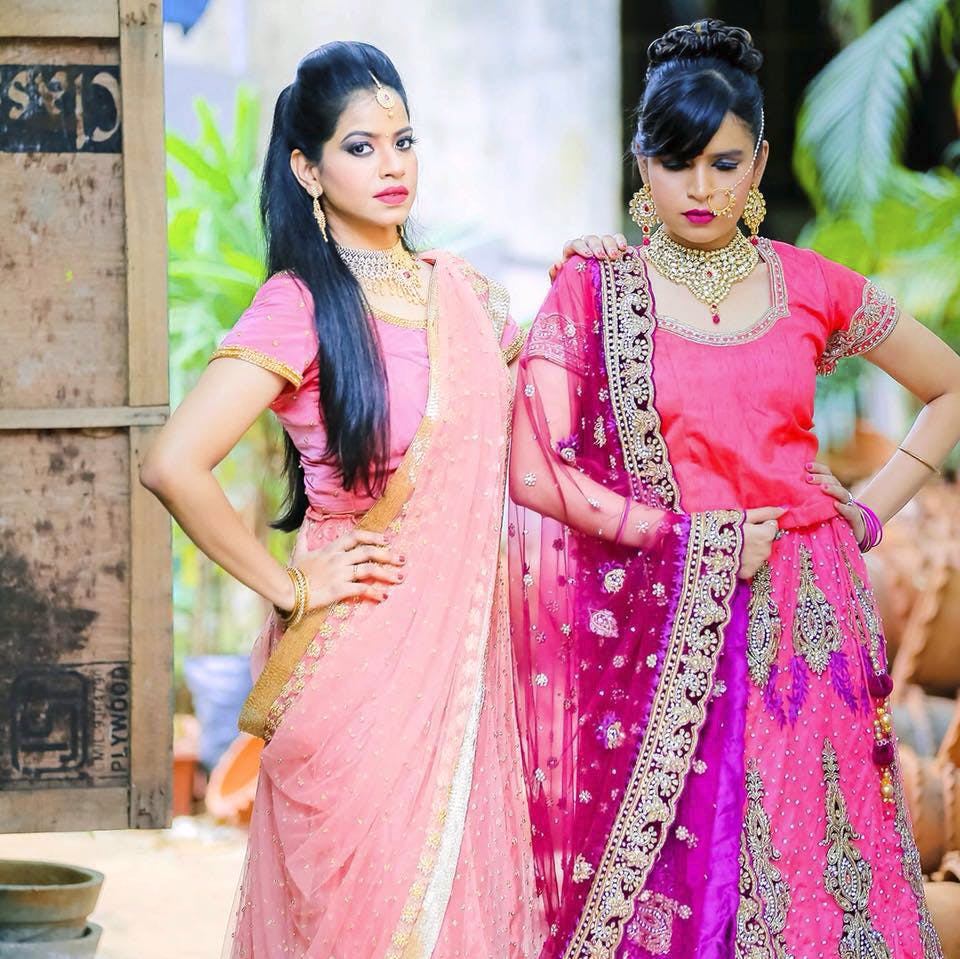 Forget Purchasing. Rent Clothes For Your Special Days At These Best Clothing Rental Places In Chennai
Wedding, convocation, theatre, dance - why spend bucks on clothes for a one time wear? The rental game is in now! Hire a lehenga for your best friend's wedding or a maternity gown for an adorable photo shoot with your baby bump or even a costume for your kid's fancy dress competition. It's cheap and practical, both. Here's a list of the best places to rent clothes from in Chennai. Let's save some bucks!
Amor Moda
Designer sarees, silk lehengas, zari and zardozi designs, glittering anarkalis, ikat prints and maternity gowns, Amor Moda in Kotturpuram is a bride's dream. Get your wedding rituals sorted with their vast shimmery range of bridal wear rentals. Each piece is intricately designed by in-house designers and is one of a kind. They also use a variety of materials for your perfect look and comfort such as pure silk, cotton blend and georgette. These readymades are dry cleaned and you can rent them for prices starting at INR 2000. They will customise the fittings and help you with accessories as well!
Just For A Day
As good as new, Just For A Day in Mylapore keeps their readymade designs just as neatly as you can expect. With a variety to choose from, they have dance and bridal costumes for men and women on rent! You don't have to worry about a piece getting over, they have stock of the same design in huge numbers. They also provide complementary jewellery and footwear while their store has changing rooms for you to try out the clothes. With prices as less as INR 1000 for bridal dresses, you cannot miss out on this one!
Yazhini Costumes
Looking for a home delivery service for your rental costumes? Yazhini Costumes in Thoraipakkam is at your service. Fancy dresses and drama costumes for both kids and adults. They take pride in fast restocking of their designs as well as maintenance of hygiene. You can try on the costumes in their store and they will do custom fittings if needed right in front of you. Their rent starts at INR 100 per day.
Nirmala Dresses
Your next performance, your dress and your steps will steal the show! Nirmala Dresses in Aminjikarai is your one-stop destination to rent dance costumes. They specialise in manufacturing and rents costumes for Bharathnatyam, Odissi, Kuchi Pudi and Kathak. You can also find costumes for salsa and belly dancing along with regional wears for both men and women! They will customise fittings according to your size. You can also rent the required accessories along with it. Prices start at INR 500.
Dresses On Rent Chennai
Wear a whole new designer dress for your annual cocktail party! Dresses On Rent Chennai on Facebook has your back with their designer dresses and Indian fusion wear rentals. A little shimmer or a golden border or a subtle embroidery or even a glittering backless dress, eyes won't be off you. Pair it up with their rental accessories. They also dry clean! Rent starts at just INR 1000.
Costume Connexions
Costume Connexions in Mylapore provides a range of costumes for hire for kids' fancy dress, community services, party wear, convocation gown, bridal wear, suits, sherwanis and maternity wear. Worry not, they also have their set of costumes and character dresses including vampires, fairies as well as fruits and trees for kids as well as adults. Your next Halloween is sorted! They also provide accessories alongside such as wigs, tiaras, teeth, bags and pouches. With their range of over 2000 items, you won't be disappointed. You can call them to lear naboany special offers. The rent starts at just INR 50 per day.
Rental Wedding Gowns And Lehengas
Rental Wedding Gowns And Lehengas are online retailers made up of a group of friends who rent their own clothes! Shimmery dresses for a new party look or a bright orange lehenga for your best friend's wedding, they have got their own set of collections of glittering ensembles. Each piece is unique on its own. Ladies! Hit them up on Facebook with your measurements and check for outfit availability. Their prices include pick up and return starting from INR 1000.
If you think we have missed out on any, please do recommend them in comments below.
Comments