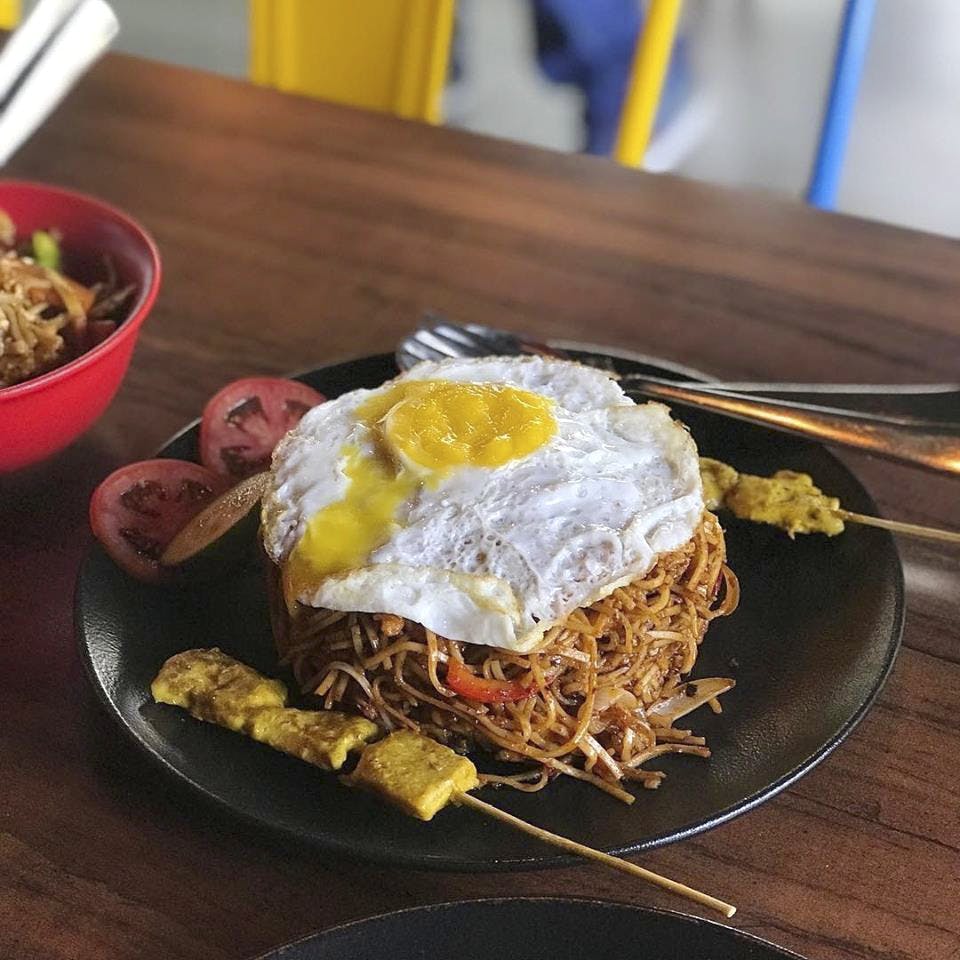 Here's Where To Find Good Food
Shop till you drop into one of these restaurants. We have a food guide for you and all the restaurants are in Express Avenue Mall. So, load up on those shopping bags and binge your way through an exciting day at the mall.
Orange Wok
Do you squirm when that dumpling touches your tongue? How bout when that Randang Curry makes you drool? Head straight for Orange Wok to satisfy all your Asian cuisine urges. Famous for their Laksa and Khau Suay, this restaurant offers a mix of oriental and Asian dishes that will root you to the spot till every morsel has been licked clean off your plate.
Kapila Dosai
A South Indian restaurant established by the MD of the mall himself, this place is a must-visit for those looking for some authentic ghee roast or neer dosais. You'll find Kapila Dosai in the basement of the mall and we'll tell you now, it's gonna be hella crowded when you arrive.
Pizza Hut
Who hasn't been here? With crunchy crusts and oozing cheese, this restaurant is a popular favourite when it comes to pizza. They have something for everyone veg and non-veg lovers alike! Their value meals are pocket friendly and you can have your gang head straight to this restaurant after an eventful day at the mall.
KFC
A non-vegetarians paradise, this restaurant has sometimes proven to be an oasis in the desert for us. You put fried and chicken together and that spells out KFC for you. They have fried chicken in everything, be it the burgers, the appetizers, the wraps, etc. Of course, their variety of chicken wing buckets deserve a mention and a standing ovation for those days when we tap into our inner carnivore. The only downside to this place is that vegetarians have very few options.
99 Pancakes
We love the Nutella pancakes and crepes at this restaurant. It would probably be the first place we would head to for dessert. They serve up mini pancakes with all sorts of toppings including chocolate sauce, banana, whipped cream, caramel and strawberry compote. Their portions look really cute and Instagram-worthy.
Winterfell
You can have ice cream at any time of the day and we would like to take it the minute we enter the mall please. Winterfell is another Instagram worthy restaurant where they blend the ice cream and toppings of your choice on a frozen marble slab. The servers put on a show and whack the hell out of ice creams to make them blend, but the end result is always a party in your mouth. They serve up waffles too and we love their red velvet flavour.
Fruit Punch
Ice creams and pancakes not doing it for you? This mall has a healthy option for you as well. Fruit Punch, located in the basement of the mall, is the best place to share a fruit juice with someone. They serve all sorts of fruit and vegetable juices along with mocktail combinations and some healthy options. They also serve fruit and nut milkshakes that we love and they serve fruit sodas too.
Comments