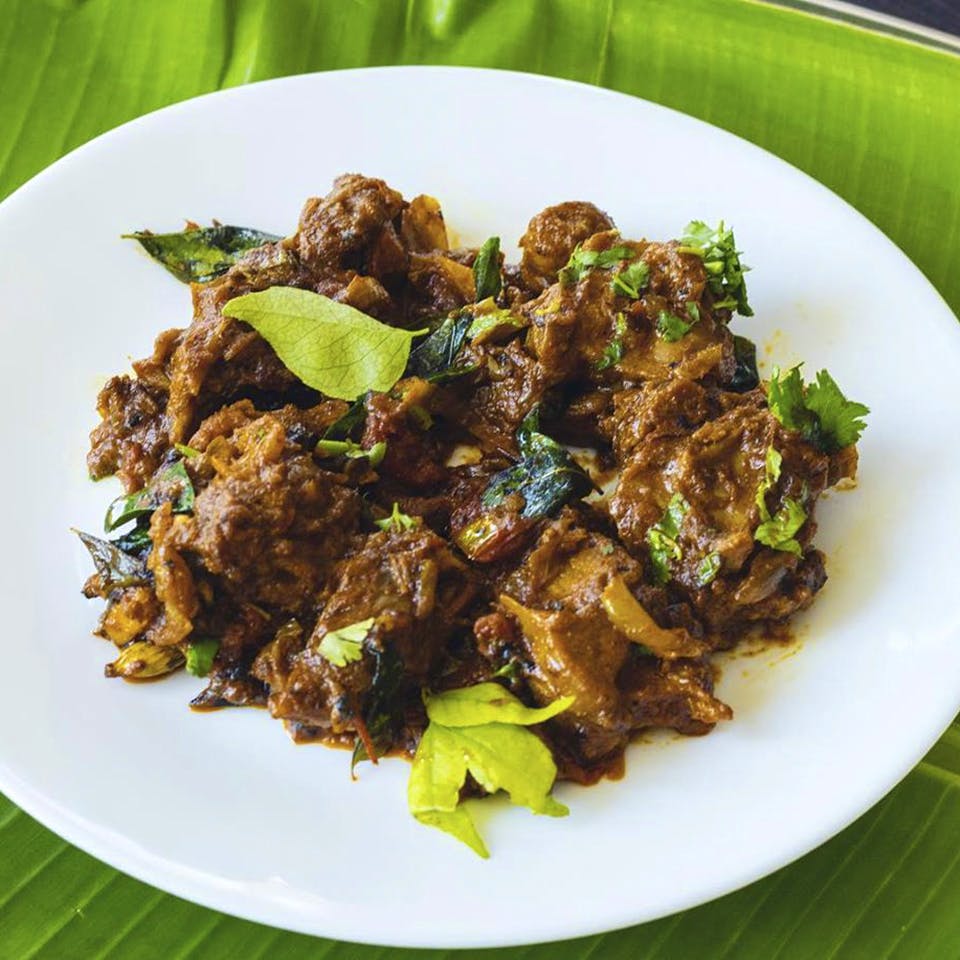 Grab A Bite At These Eateries
A weekend out with your fam is a dire need after a hell of a busy week. Perhaps a few bags full of shopping, laughter and how can we skip out FOOD! If you are skimming for your options at Ampa Skywalk in Aminjikarai, you will be delighted to know that they have crazy food choices to go for. Some juicy food on your taste buds and memorable happy family time, what else could you ask for? While there is a food court, F3, on the 3rd floor let us tell you that if you have as many dine-in restaurants to head to if you are looking for a more personalised time. Check out our food guide to a serviceable dining experience at Ampa Skywalk!
KFC
Looking for some quick meat to grab? The ground floor houses KFC which comes with a variety of chicken options. Can any place be compared to the crisp of KFC's chicken? No. You can go for their 5-in-a-box meal as well or get your own burger meal. Or go for a family-size bucket of chicken pieces! They have vegetarian options of aloo and paneer as well. Gulp it all down some fresh krushers!
Price for two - INR 500
Mc Donalds'
If KFC rocks its chicken then McDonalds' isn't so far behind with its mayo filled burgers! You can find their outset on the ground floor. Go for a burger meal or even a wrap. You can satisfy your french fries cravings right here. Add a tinge of piri-piri for a spicer sizzle on those taste buds and gulp it all down with a class glass of coke. Your kids will love to go for their happy meal with comes with cute toys! They have vegetarian burgers as well which are equally cheesy.
Price for two - INR 500
Va Pho
How about some authentic Asian cuisine for lunch? Head to Va Pho on the 3rd floor. As you enter, you will get the feel of a busy Asian street in Thailand or probably Vietnam with an auto at the entrance. They serve Chinese, Thai, Vietnamese and some steamy momos! Go for their authentic wok noodles along with some soft dumplings. If you are a seafood lover then their fish dishes are a thing to try. But don't worry, they have vegetarian options along with eggetarian options as well.
Price for two - INR 750
Ponnusamy Hotel
Started back in 1954 as a small mess, Ponnusamy Hotel has been serving delicacies ever since! Now the hotel has branches across Chennai along with one located on the 3rd floor of this mall. When we say that their speciality is Chettinad food, we mean authentic and spice-laden just like it should be. Go for their biryanis or their chicken or mutton dishes! Or if you are too unsure of what to eat, you can always order a thali to share! A filling meal makes for a happy tummy.
Price for two - INR 800
Sera Lounge
Sip into some alcohol at Sera Lounge on the third floor. This place is perfect for a fine dine experience. Enjoy their crafted LIITs and seasonal cocktails. If that's not for you then you can go for their beer which costs INR 175 per pint. While you mix up that alcohol with some licking good finger food like cheese poppers or chicken quesadillas, your kids can indulge themselves in some sweet cheesecake!
Price for two - INR 1600
Comments