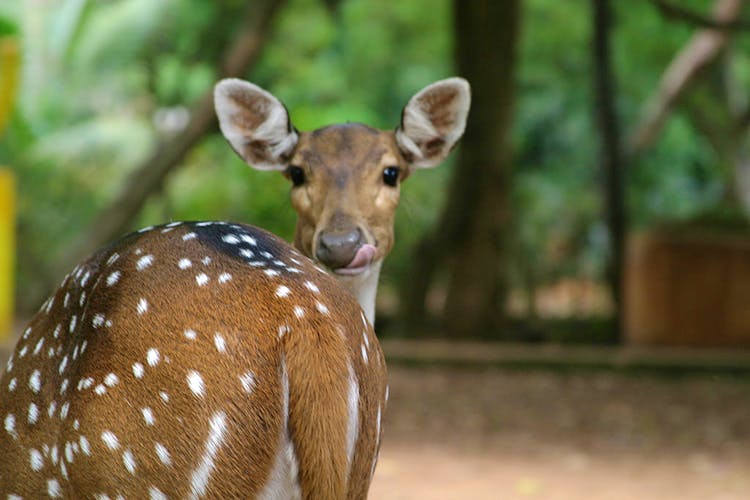 National Parks & Wildlife Sanctuaries
Heading To Guindy National Park? Here's All That You Need To Know
Shortcut
There is a gorgeous green getaway right here in the city, and that too with a National park status. Yes, we're talking about Guindy National Park. A visit there will not teach you a little about history but also give you a clean, green break from the hustle and bustle of the city.
What Makes It Awesome
The Guindy National Park, although one of the smallest in the country, is also one of the few national parks situated within city limits. Located on Sardel Patel Road, this place offers beautiful forests, scrub lands, lakes and streams. In the 17th century, a portion of the Guindy forest was converted into The Guindy Lodge, a residential space now called the Raj Bhavan (residence of the Governor of Tamil Nadu). Later, an extension of the grounds surrounding Raj Bhavan was developed into the Guindy National Park we see and love today.
A popular excursion site for school students, The Guindy National Park is home to hundreds of species like blackbucks (their main attraction), spotted deer, jackals and many kinds of birds and insects. There is Guindy snake park, which also hosts snake shows and is located right next to the national park. There is also a children's park within the national park complex offering a play area of children, and a picnic spot for families and friends.
Most of the animals there are kept in an enclosure, but you could spot deer in the open if you go deeper into the park. There is no formal system of a guide and specialised tours here, but you can easily find your way through the ample signboards and walking paths, and the park staff itself. There are also a few eateries inside the park, but you can also have a mini picnic in the gardens with food from outside.
Open from 9:00 am to 5:30 pm on all days except Tuesdays, the entry fee to Guindy National Park for adults is a mere INR 20. You can reach the place via public transport (C.L.R.I. is the closest bus stop - a 7-minute walk to the park) or drive down. Now that you have all the deets, get your squad together, and find a picnic spot right here at the Guindy National Park.
Comments
National Parks & Wildlife Sanctuaries