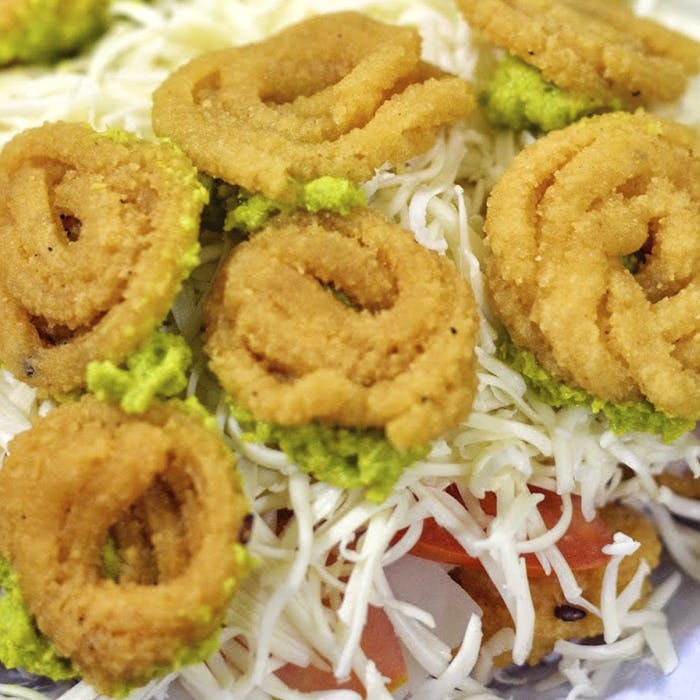 Iconic Eateries In Purusaiwakkam You Must Check Out!
South Indian food, tangy chaats and delish munchies that no Chennaite can do without - Purusaiwakkam offers all of that and a lot more. Check out this guide to iconic eateries in Purusaiwakkam you must visit for a nostalgic food trip or a whole new eating experience.
Welcome Hotel
Loved by Chennaites across the city, Welcome Hotel sees hundreds of visitors every day. Local merchants, residents or just shoppers scouting the place - you can find them all stopping for a meal here. Easily over two decades old, their no-fuss sambhar (no chunky veggies) is highly addictive. Bondas and bhajjis with filter coffee is the perfect combo if you're looking for an evening snack. It's also a very popular breakfast place with staples like idly, vadas, ghee roast dosas, rava onion dosas and pongal selling like hotcakes.
Mansuk's Sweets & Snacks
Specializing in Gujarati sweets and savouries, Mansuk's offers a whole range of chaat and quick bites you can enjoy. While their jalebis are perfect for a quick sugar rush, you must try their aloo bhel that's prepared only on Sundays in the evenings. Spicy, tangy and sweet - this one is super refreshing and filling!
Ashok Pan House
For years, this place has been winning people over with their Masala Thums Up and grilled sandwiches that will take you to Mumbai's khau gali. The flavours haven't changed over the years and you can still see cars parked outside this tiny shop on Sundays. Their puffs, khakra sandwiches and chilly cheese toast are quite tasty too.
Links
Known to be the inventors of golas and murukku sandwiches, Links still has its game. Dabeli, toasts, pizzas, puffs, sandwiches, chaat, augratins, canapes - there's enough for you to keep coming back to try a new dish during every visit. If you're really the kind who can handle your spice, we dare you to try their Jungle toast! If things go south, you can always soothe your burning taste buds with their special milkmaid gola.
Doveton Cafe
Over three decades old, Doveton Cafe still manages to attract a huge crowd for its Friday lunches. The menu comprises of simple South Indian food and quick bites with their payasam and vadas being crowd favourites. An all-veg cafe, their evening tiffin options which include lite bites are also quite popular.
Sri Krishna Hot Chips
Chips person or not, the sweet aroma of banana chips being fried in coconut oil at Sri Krishna Hot Chips will make your stomach growl. Located bang opposite to Gangadeeswarar Temple, this tiny snacks shop is filled with all kinds of yummy, crispy munchies. Tapioca chips, potato chips, banana chips, murukku, nippattu - it's a fried-food wonderland. Grab a packet while you stroll through the lanes of Purusawakkam - you won't even realize when you hogged away on all the chips.
Hot Chips Veg Restaurant
Another longstanding eatery in Purusaiwakkam, Hot Chips Veg Restaurant's pav bhaji and filter coffee are still loved by many. You can also opt for their Parota Kuruma and mini idlis if you're looking for something homely and filling.
Comments