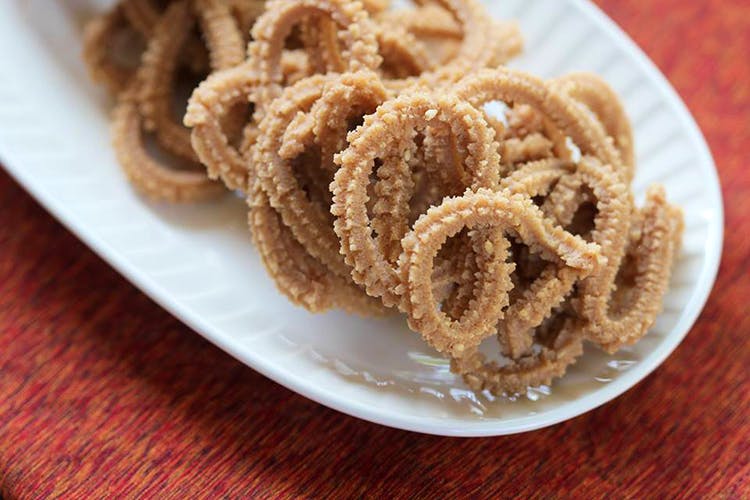 From Red Rice Kai Murukku To Green Peas Sundal, Find Everything Organic At This Store
Shortcut
Offering local, unprocessed, organic foods from millets and vegetables to batters, breads and desserts, Terra Earthfoods has everything for your household needs.
What Makes It Awesome
Whether you're a fan of clean eating – using locally sourced, organic ingredients – or wish to consciously make a move towards ridding your pantry of processed, refined foods, Terra Earthfood is your answer. True to its name, this organic food store uses ingredients indigenous to our soils and climate and celebrates the traditional foods of our regions. Most importantly, they use the ingredients that are apparently unrefined, unpolished, unbleached, unbromated, and unsulphered.
Think organically grown fresh vegetables or millet and grain ranging from bamboo rice, amaranth seeds, bajra flakes to buckwheat flour, Terra offers them all. However, this store is more than just a destination for groceries. Their "wholesome junk food" includes red rice kai murukku, barnyard millet ribbons, mixed dal pakodas, the now-popular baked kale chips, and more.
Customers can also choose from breakfast foods like the ragi-bajra porridge mix, red rice jaggery desi granola, and ragi-cocoa-raisin-millet granola, as well as a variety of batters including some wholesome horsegram-infused adai maavu and rice-free dosai maavu. Desserts include gluten-free cakes made of palm sugar and moist gulab jamun. Almost everything in this store is gluten-free and vegan, perfect for those with allergies or choosing to eat clean.
Pro-Tip
In keeping with their food philosophy, Terra sources its raw material locally, collaborates with organic farms and employs a grassroots workforce. And Terra successfully disabuses one of the notion that healthy food is boring – it's attractive packaging, an exciting array of items and its outlets' aesthetic décor make you want to seriously consider a lifestyle transformation. And convenience is guaranteed too: your orders are delivered to your doorstep the very same day!