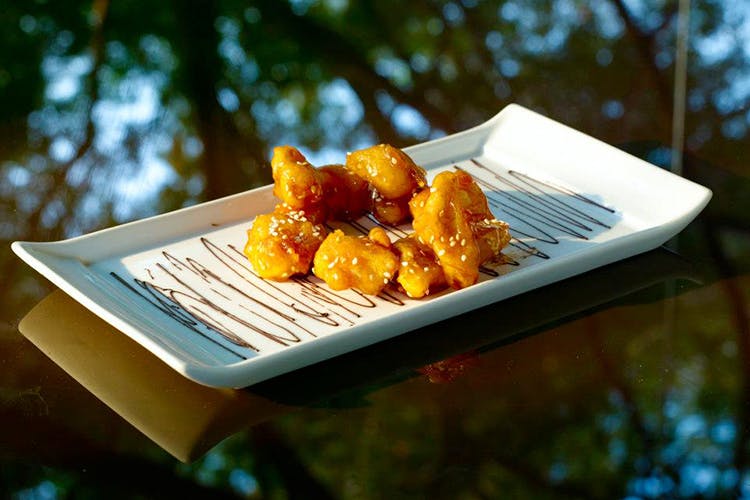 For Good Old, Greasy Indian Chinese Fare, The Cascade Still Remains Boss
Shortcut
If you live in Chennai and haven't had a big, fat Chinese meal at The Cascade yet, then buddy, you need to do something about this. Take your squad, and head to one of the city's oldest Chinese restaurants to tuck into some greasy, good Indian Chinese fare.
What Makes It Awesome
Started in 1985, The Cascade is a chain of Chinese restaurants based in Chennai and now Coimbatore. They were one of the first restaurants to focus on authentic Chinese. Over the years they added other cuisines like Vietnamese and Thai, to the mix. The restaurants themselves are large and spacious, even at max capacity it rarely feels cramped.
To offset the monotony of being in one large dining area, the restaurants have tinier secluded booths for smaller groups. The décor is emblematic of any medium budget Chinese restaurant, with its oriental light fixtures, cloth napkins folded into swans, and paintings of Asian motifs. While the restaurants are renovated periodically, the furniture can at times belie Cascade's true age.
Do not let Cascade's age fool you into thinking their food has faded too. We've been going there for years and their Szechuan fried rice and Thai Prawn Red Curry, are some of the best we've ever eaten. Additional favourites are the Banana Leaf Fish, Beef Oriental Pepper Sauce, and the Crispy Lamb Honey Chilli. You can gather by now that their menu is biased towards the non-vegetarian side of things.
Having said that, their vegetarian options are also equally good with the Baby Corn and Mushroom Pepper Celery, Crackling Spinach and the Five Spiced Vegetables being some our favourites. While we are singing praises of their mains and starters, the soups just aren't up to par. As for dessert, blindly order the Fried Ice Cream, it's the best on the list. That is if you make it to dessert because be warned the portion sizes are large. One bowl of rice is a good quantity for two people.
Comments