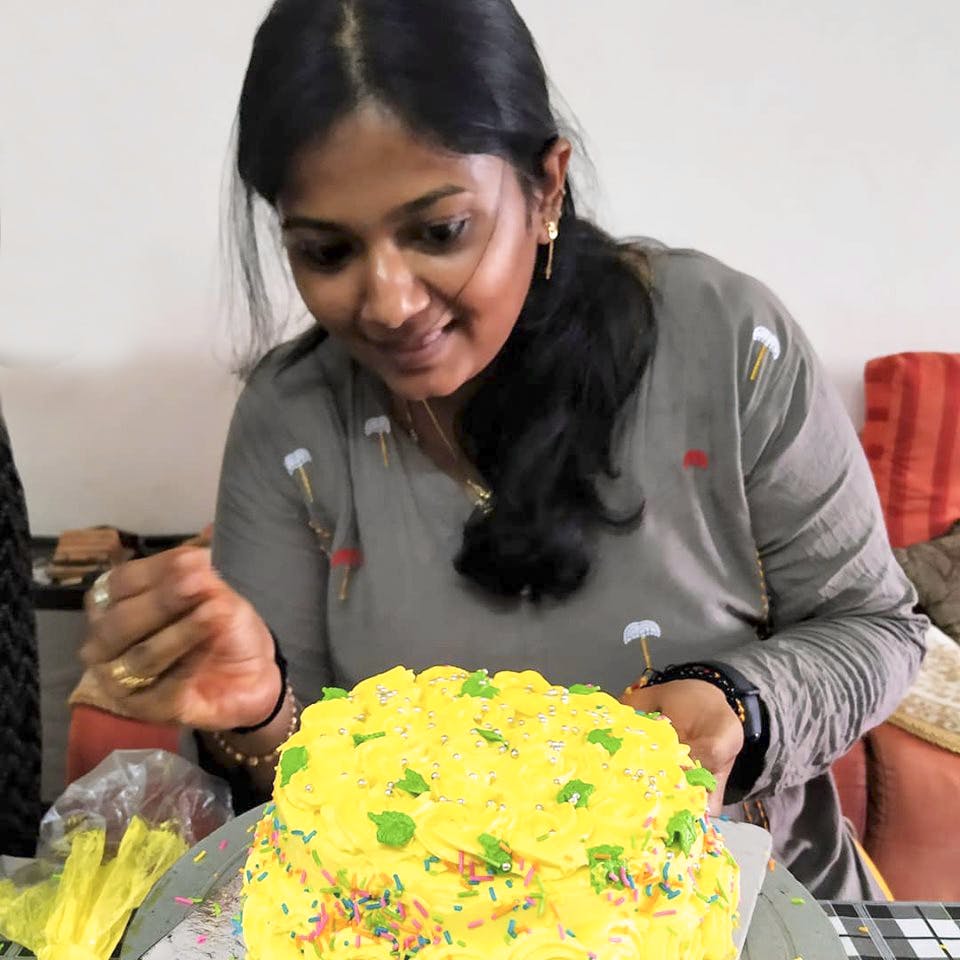 Get Your Hands On The Cream And Learn To Bake With These Baking Classes In Town
The smell of baked bread and the temptation of creamy chocolate, who doesn't love that? We understand spending all that money on baked goods, no matter how much you think is worth it, it still is about spending the cash. If you have got the time on your hands, why not bake it all yourself? Bake it, decorate it and eat it, all in your own way. Wondering how to? No worries, we have the perfect list of the best baking classes that you can take in Chennai to learn the art.
Baking Tag
If you are a cake novice then Baking Tag in Kelley has the classes for you! With their courses varying from beginners to advanced, they will teach you the basics of cake baking featuring cream cakes, cupcakes, brownies, organic cakes and muffins. You can also learn the art of bread crafting and French pastries from their professional bakers! Prices start at INR 3000 onwards
The Baking Class
The Baking Class in Velachery comes with its variants of baking eggless as well as regular cakes! Master the art of baking, icing, filling and fondant through their beginners baking class. They partner with bakers from Cake Mall to teach you baking fundamentals. Register for it with course prices starting at INR 3500. You will receive a recipe booklet and baking kit as part of your registration. They undertake corporate team events as well! You can even take online classes.
Artisans Institute Of Baking
Cakes, cookies, tarts, brownies and cakes, Artisans Institute Of Baking in Anna Nagar hosts classes for beginners as well as those looking to learn those extras with their advanced classes. Both their advanced and beginner's course is for 5 days a week and each day is divided into the items that you will learn to make. Fees for beginners' is INR 8000 and for advanced level, it's INR 10,000. You can also take up specialisation classes to learn the depths of decors and more. You will receive a certificate at the end of it as well!
Reema's Swad Cooking Classes
Looking for an all-vegetarian option? Reema's Swad Cooking Class in Vepery hosts them from time to time! With her classes divided through the months, you will not only learn how to make cakes and fondants but also pizzas, bread, pies and tarts! They also customise their courses according to individual preferences. These classes start at INR 2000 depending upon the recipe or product you will be learning. They also teach varied cuisines! To know more about the best cooking classes in town, click here.
Sam's Culinary Art Of Cooking And Baking
Sam's Culinary Art Of Cooking And Baking in Kodambakkam can help you master any cuisine and any bake. They not only have basic cake baking workshops but also teach you how to bake your favourite South Indian sweets and savouries. These weekly classes divide themselves into beginner as well as advanced level. It is all about hands-on work mixed with a little bit of theoretical understanding. You can register for INR 500 and the basic baking class starts at INR 4000. They also have varied cuisines, click here to know more.
Foodology
It is an interactive dining experience at Foodology in Adyar! Not only will you be baking and decorating but dining with the same. Make your own birthday cake, cookies, tarts, pies and brownies with their chefs and other enthusiasts. They have varied individual classes and some fun Master Chef cook-off. They even have interactive classes for couples and kids. Like cooking in the fresh air? They have outdoor kitchen experience to serve you as well. A cooking session for a couple costs INR 4000 while for a team of 10, a session will cost up to INR 16,000.
Missing out on any? Mention them in the comment section below.
Comments