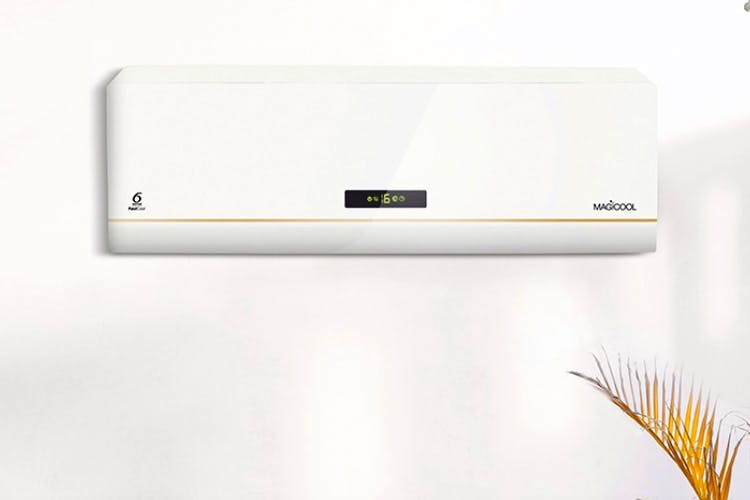 Beat The Chennai Heat With The Best AC Rental Stores In Chennai
With summer being the 24/7 season in Chennai, it's hard to stay cool during the day without an air-conditioner. But if you don't have one and aren't looking to buy, then check out some of these AC rentals in the city to cool yourself down on cheap. From offering delivery at your doorstep to fixing it up for you, we have listed the best AC rental places in Chennai. Check them out.
KK Cooling Systems
Started in 2012, K.K Cooling Systems is an AC rental shop located in West Mambalam. They're one of the top choices for AC rental in the city, thanks to their variety in terms of ACs available (split, tower, etc) and quality service. They're equipped to do AC hires up to a year, with prices for a 1.5 ton split AC costing just INR 1,500 per month. Not only that, they even handle large orders for commercial use too and can deliver anywhere in the city.
Sasthaa Absolute Care
Sasthaa Absolute Care in Velachery has ACs to suit all needs both for home and commercial purposes at approx. INR 1,500 per month for a 1.5 ton split AC. The brands they use are ones we all know and trust like, LG, Hitachi, Onida, and Voltas, so you're not paying for substandard cooling. Their AC maintenance and service is highly rated with deliveries taking place almost on the same day!
Glacier Air Conditioners
Glacier Air Conditioners in Alandur is one of the cheaper options if you are looking for rentals. Their monthly plans can go as low as INR 1,000 for a 1.5 ton split AC. Delivery, however, isn't city-wide, so you're limited to areas around Alandur for the most part. Besides that, their service is said to be top-notch, so you're guaranteed some cool days in humid weathers.
GPK Electricals & Air Conditioners
Started in 2005, GPK is a long-standing name in the AC rental business in the city, specifically Adyar and Thiruvanmaiyur. They're not limited to just renting ACs but also servicing and repairing as well, so definitely a number worth having if your AC is on the fritz. They offer shoestring budget options for AC rental (prices available on request). Brand-wise as well, don't expect the top ones or there to be too much variety. Having said that, they get the job done, and they do it well. Their service is prompt, rated highly and their ACs have helped survive many hot days.
Rentomojo
If you don't want to get out of the house, then this one is for you. Rentomojo offers AC rentals among its other products as one of their services. Do note that these ACs are only available for personal use, and you'll be charged a deposit of around INR 4,000 upon your purchase. Not only that, the ACs are a little more expensive than other stores in the list, with monthly rates coming up to INR 1,800 for a 1.5 ton split AC. But hey, that's the price of convenience!
Missed out on something? Let us know in the comments below.
Comments